Leadership
Alfred W. Tatum, PhD | Dean of the College
Tatum's research focuses on the literacy development of Black males, particularly the roles of texts and writing to advance their literacy development and preserve humanity. He is the author of Teaching Reading to Black Adolescent Males: Closing the Achievement Gap, Reading For Their Life: (Re) building the Textual Lineages of African American Adolescent Males, and Fearless Voices: Engaging the Next Generation of African American Male Writers.  Tatum is also the director of the UIC Reading Clinic.
Gena Brooks Flynn, EdD | Associate Dean for Student Affairs
Flynn leads the Office of Student Services and oversees academic advising, data management, marketing and media, recruitment and admissions, commencement, and student success initiatives. Her research has focused on student success, retention, and graduation.
Loretta Foote Casey | Associate Dean for Administration
Casey, MPP, oversees fiscal affairs, personnel and space/facilities management; she has served the college for more than nine years. She received her undergraduate degree in Political Science at UIC and her Master of Public Policy degree at the University of Chicago. She serves on several campus committees and has worked at UIC for twenty years; Casey spent several years in the Office of Budgeting and Program Analysis in the Provost's Office and also worked in the College of Urban Planning and Public Affairs.
Kimberly Lawless, PhD | Associate Dean for Research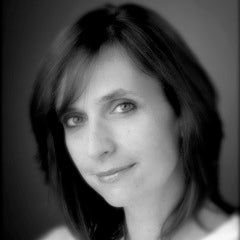 Lawless leads the Office of Research at the College.  Her scholarly work researches the effectiveness of technology in classrooms toward improving reading comprehension skills of K-12 students. She writes and publishes widely on educational technology, instructional science, and reading. Lawless serves on the editorial review boards for several professional journals, including the International Journal of Instructional Media and the Journal of Research on Computers in Education, among others.
Marc Van Overbeke, PhD | Associate Dean for Academic Affairs