Commencement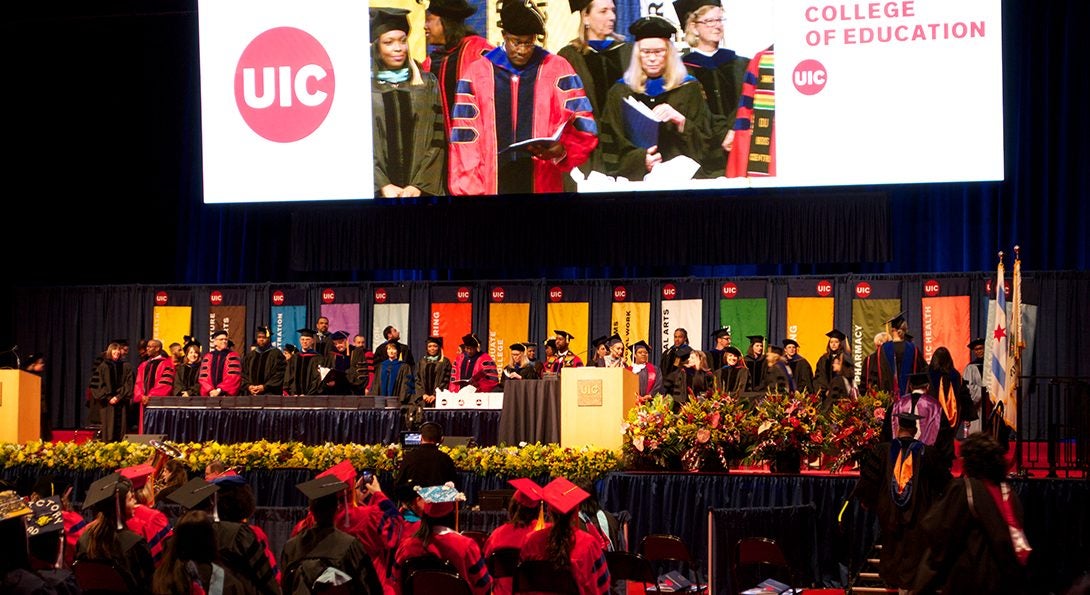 Congratulations, Class of 2020!
Watch the full virtual 2020 ceremony on the UIC Commencement website.
2020 Commencement Address from Dean Alfred Tatum
Speeches from the 2020 Dean's Merit Award Winners
The Dean's Merit Award is given to one graduate at each degree level who demonstrates academic excellence, possesses exemplary qualities that distinguish them from their peers, and serves as a role model and ambassador for the UIC College of Education. For the Class of 2020, we honored Omar Hernandez Ku (BA Urban Education); Frank Ray (MEd Special Education); and Dr. Virginia Killian Lund (PhD Literacy, Language & Culture) for their exceptional work as students, mentors, and scholars. Dean's Merit Award winners are nominated by faculty of the UIC College of Education.
UIC Commencement Dates & Times
Important Links for Graduating Students & Their Families
Important Links for Graduating Students & Their Families
What is the difference between Commencement and Graduation?
Graduation is the official awarding of degrees earned, while Commencement is the event which celebrates the completion of degree programs.
The university-wide graduation date for Spring 2020 at UIC is May 10. However, each college hosts its own commencement ceremony event in the days leading up to the graduation. For Spring 2020, UIC Education students officially receive their degrees on May 10, but they celebrate on May 7 at the College of Education's commencement ceremony.