Commencement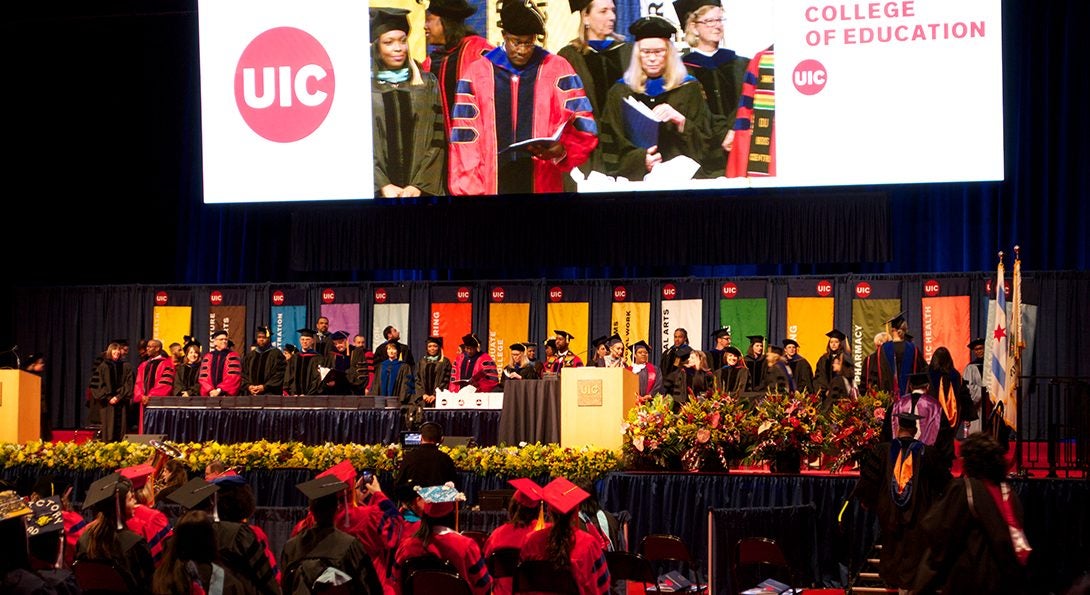 Update on Spring 2020 Commencement
We regret to inform you that the spring 2020 ceremonies have been canceled due to the COVID 19 outbreak.  Please view the update from the University of Illinois System President here.
Visit the UIC Commencement Page for the most up-to-date information.
Message from the Bookstore about regalia: The UIC Bookstore is working with Jostens to determine the easiest way to refund graduates for their purchase of regalia. We assure you that you will get a refund and as soon as we have a process in place, it will be announced on the Commencement website and the Bookstore's Facebook page. We appreciate your patience in these unprecedented times.
Important Links for Graduating Students & Their Families
Important Links for Graduating Students & Their Families
What is the difference between Commencement and Graduation?
Graduation is the official awarding of degrees earned, while Commencement is the event which celebrates the completion of degree programs.
The university-wide graduation date for Spring 2020 at UIC is May 10. However, each college hosts its own commencement ceremony event in the days leading up to the graduation. For Spring 2020, UIC Education students officially receive their degrees on May 10, but they celebrate on May 7 at the College of Education's commencement ceremony.
UIC Commencement Dates & Times