Undergraduates in Human Development and Learning (HDL) combine academic coursework with fieldwork in Chicago communities to become experts in understanding human well-being and development, with a special focus on individuals from diverse backgrounds and environments.
Whether you are interested in working with young children, adolescents, or adults, the BA in Human Development and Learning will prepare you for a career where you can guide people's growth and education.
What do HDL students learn?
HDL students learn how society, history, biology, institutions, and culture affect people's growth and development. They study how diverse individuals learn and grow, and how to create high-quality environments for people's overall success and ability to thrive.
Customize your HDL degree around your interests
With the help of College of Education faculty and undergraduate advisors, HDL students can customize their degree to their professional and personal interests.
HDL students work for nonprofits, health centers, day care centers, youth development programs, universities, museums, community organizations, and more. Some HDL students focus their studies around a future career like social work, child care, social justice, and/or public health. Others continue their education in graduate programs.
Focus areas in HDL
Every HDL student chooses at least one focus area to guide their course of study. Focus areas can lead to credentials, a university minor, and/or prepare students for specific careers. Students can design their own focus area, or choose from existing areas. Learn more on our focus areas and credentials page.
Depending on their area(s) of interest, HDL students can customize their studies around learning for specific age groups, abilities, environments, and/or professions.
Tiffany Besana
Majoring in HDL was the best academic decision I've made! HDL is a great program for people who want to work with people because we explore how humans function cognitively and socioemotionally in diverse contexts from personable professors who are experts in their field and who genuinely care about our own learning and development as students.

|
Melvin Woolfolk
The HDL program has honed many of my abilities, making me a better student, leader, researcher, and overall human being. Everyone you meet is a resource for you, and you are a resource for everyone you meet!

|
Program Contacts
Natalie Leoni
Director of Recruitment
Kathleen Sheridan
Associate Professor of Educational Psychology
Jennifer DeLago
Coordinator of Advising and Registration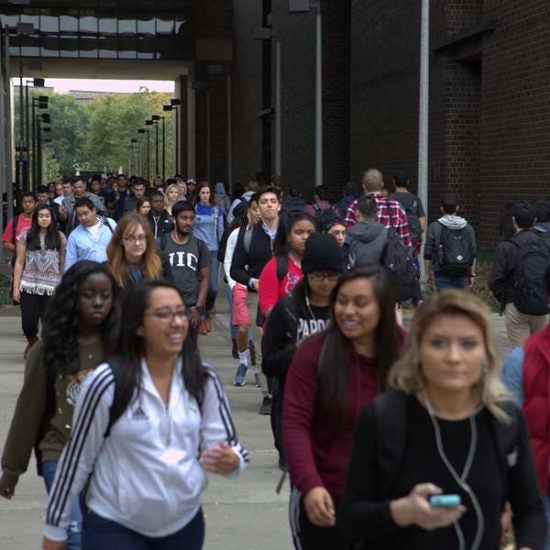 Office of Student Services
1040 W. Harrison St.,
3145 ETMSW,
Chicago,
Illinois
60607