Teaching and learning throughout the lifespan
The BA in Human Development and Learning (HDL) provides students with a strong practical and academic background in learning and development throughout the human lifespan. With support and instruction from our acclaimed faculty in Educational Psychology, students learn how to work with individuals from diverse backgrounds and in a variety of formal and informal educational environments.
Human development and human learning are complex, inter-related fields that are embedded within particular social, historical, and cultural contexts. These contexts not only shape and direct the course of each person's learning and development, but are linked to their overall success, achievement, productivity, and ability to thrive.
What do HDL students learn?
The HDL degree program equips its students to become experts in working within and designing effective, high-quality learning environments of all types. HDL students develop a deep understanding of how diverse individuals learn, and how that learning is impacted by developmental changes in areas such as cognition, identity, and language.
HDL students learn how biological, contextual, institutional, structural, and cultural factors affect people's development. They also learn the real-life implications of these factors when working with people in many different contexts. Whether you are interested in working with young children, adolescents, or adults, the BA in Human Development and Learning will prepare you for a career where you can help ensure the best possible outcomes for people's personal growth and lifelong education.
Areas of focus for HDL
Every HDL student completes courses in at least one focus area to guide their course of study. Focus areas can lead to credentials, a university minor, and/or prepare students for careers in teaching and working with people inside and outside a traditional classroom setting. Students can design their own focus area, or choose from existing areas. Learn more on our focus areas and credentials page.
Program Contacts
Natalie Leoni
Director of Recruitment
Kathleen Sheridan
Associate Professor of Educational Psychology
Jennifer DeLago
Coordinator of Advising and Registration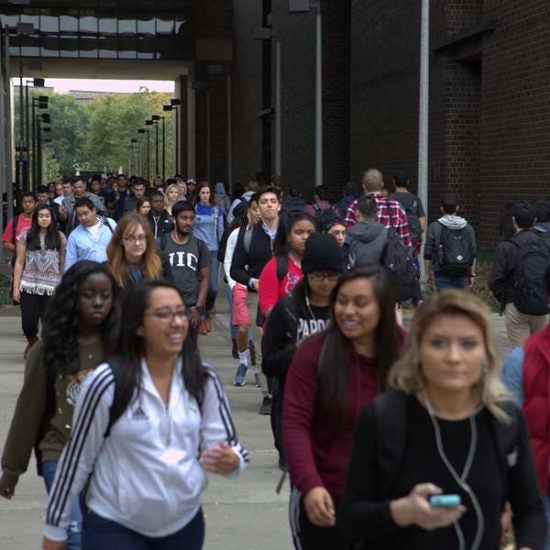 Office of Student Services
1040 W. Harrison St.,
3145 ETMSW,
Chicago,
Illinois
60607