Program Students & Alumni
Shadi Assaf
Mathematics and Science Education (MSE) PhD Student
Brehznev Batres
Mathematics and Science Education (MSE) PhD Student
Marcela Bernal-Munera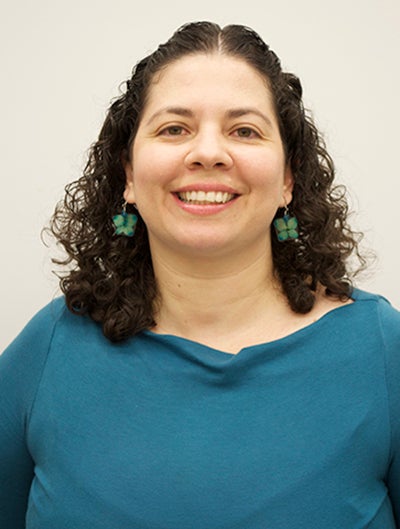 Biology Faculty, Malcolm X College
I started the Curriculum and Instruction PhD program at UIC in the Summer of 2014 driven by the desire to learn how the science classroom can become a vehicle to not only open doors to knowledge but also to cultivate students' critical consciousness by promoting understanding of structures that maintain or fight inequity. I completed a Bachelor's Degree in Biology at the Universidad de Antioquia in Colombia, and a Master's of Science in Biology at the University of Puerto Rico, both degrees with an emphasis on Animal Ecology. I worked for almost a decade in educational and conservation projects with wildlife (mainly herpetofauna) in Colombia before I became interested in teaching. Currently, I am a full time faculty at Malcolm X College where I teach Biology courses and coordinate the creation and/or offering of faculty development opportunities that encourage and inspire instructors to create a classroom environment that emphasizes diversity, inclusion, student engagement, and critical thinking.
Kenneth Booker
Mathematics and Science Education (MSE) PhD Student
Mindy Chappell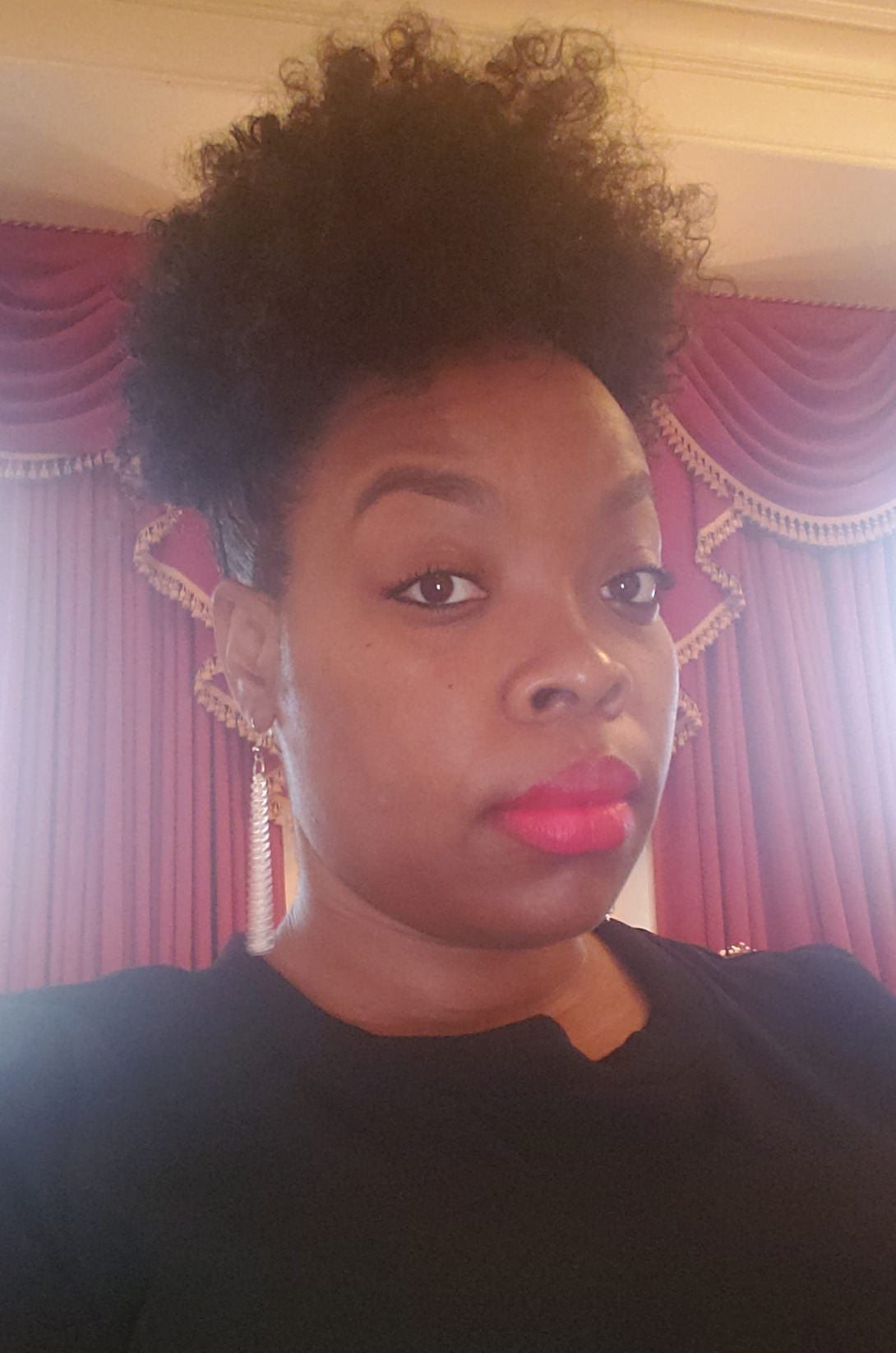 Mindy Chappell is a native of East Saint Louis, Illinois and an alumni Ella Baker Trainer with the Children's Defense Fund (CDF) Freedom Schools Program. Since high school she has dedicated her life to serving young people through education and advocacy on their behalf. She obtained an undergraduate degree in Chemistry from the University of Illinois at Chicago (UIC) in 2007 and went on to obtain her Master's in Instructional Leadership: Secondary Science Education in 2011. She currently serves as a science teacher in Chicago Public Schools. She is a Master Teaching Fellow with UIC's Science Education for Excellence and Equity in Chicago Program (Project SEEEC) and a science education doctoral student. Her research focuses on the experiences of Black youth as they navigate science through the lens of arts-based research.  Specifically, she explores how Ethnodance informs the study of Black students' science identity. She attributes her professional and personal achievements to having supportive, caring, and inspiring mentors. In keeping with this belief, as a doctoral student, a science teacher, teacher leader, and a dance coach in Chicago Public Schools, her academic career aspiration is to use her knowledge and experiences to help support and guide others through the pursuit of their own goals and aspirations.
Solongo Chuluunbaatar
Mathematics and Science Education (MSE) PhD Student
Tifanny Childress
Mathematics and Science Education (MSE) PhD Student
Darrin Collins
Mathematics and Science Education (MSE) PhD Student
Ahreum Han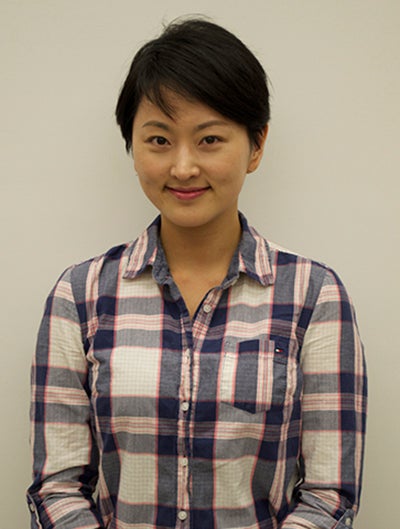 A former elementary school teacher in Seoul, South Korea, Ahreum Han's research interests include mathematics education and STEM education in K-12 classrooms. Having taught 7-8 subjects weekly and developed curriculum based on the Seoul City and national curriculum standards, she is interested in examining the relationship between students' self-image, sociocultural background and literacy and their interests in mathematics and science. Further, her work is exploring teacher-student interaction and individual learning in and outside of class. She earned her bachelor's degree in mathematics education from Seoul National University of Education in 2009 and a post-baccalaureate certificate in psychology from Northwestern University in 2017.
Nina Hike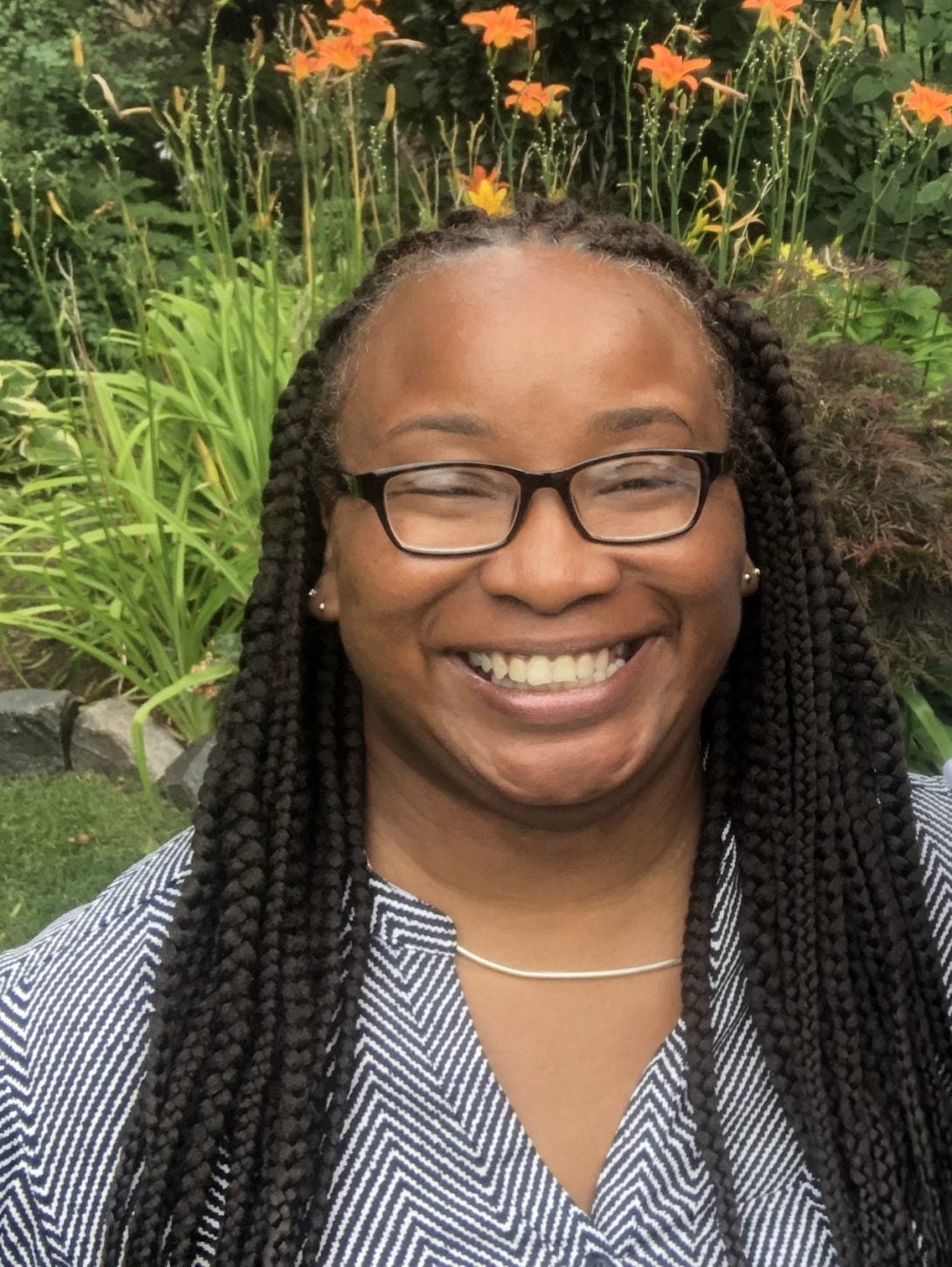 Born and raised in Chicago, Nina Hike has developed a passion for teaching science to inner-city youth in Chicago Public Schools. Before graduating from DePaul University with a Masters in Secondary Education, she earned a Bachelor of Science degree in biology with a minor in chemistry from the University of Illinois at Chicago. Nina has worked with students from elementary to high school in regular and enrichment science classes, sharing with them her love of science. Her work has been presented at various conferences, and most recently, she has authored, with Sara Hughes-Phelan, an article that was published in the American Chemical Society, Journal of Chemical Education, entitled Using the Science Writing Heuristic to Support NGSS-Aligned Instruction. Nina is currently a Master Teaching Fellow with Project SEEEC – Science Education for Excellence and Equity in Chicago. Nina's research interest is the lived experiences of new teachers and how race and racism shapes their science identities, pedagogy, and instructional practices while teaching Students of Color.
Leigha Ingham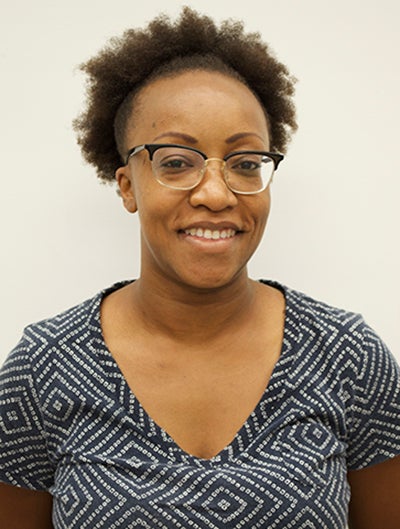 Physics & Chemistry Teacher, Walter Payton College Prep
Leigha Ingham is entering her 1st year as an MSE PhD student. She is also entering her 10th year as an educator in the Chicago Public School system. She taught chemistry at Kenwood Academy High School for 8 years, and she currently teaches physics and chemistry at Walter Payton College Prep. Her love for science and urban youth education is what brought her to the Chicago Public School system after obtaining her undergraduate degree in Chemistry and Spelman College and her master's degree in Science Education from New York University. Leigha is passionate about designing science curricula that not only engages students, but prepares them for a world that is vastly changing due to the implementation of technology.
Richard Kogen
Mathematics and Science Education (MSE) PhD Student
Jenna Koritsaris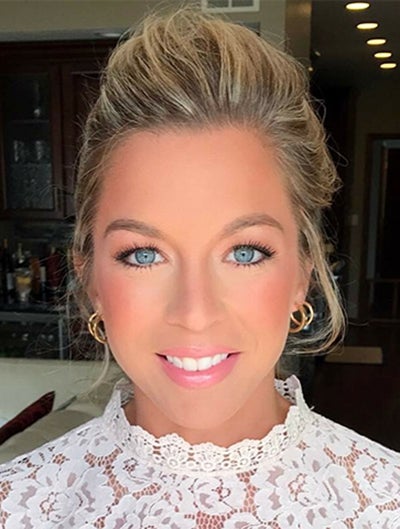 Biology Teacher, Evanston Township High School
I began my journey through the Curriculum and Instruction PhD program at UIC in the Fall of 2014. Prior to this, I completed a Bachelor's Degree in Community Health, Health Education at the University of Illinois Champaign-Urbana in 2010, and a Master's of Education in Secondary Education Science at Northwestern University in 2013. I began my teaching career at Prosser Career Academy in Chicago in 2011 and currently teach Biology at Evanston Township High School, both at the co-taught level as well as the earned honors level. I have also previously taught ELL Biology and Earth Science.
My research interests include the health and self-advocacy of adolescents. While I have investigated many other areas of education throughout my time at both Northwestern as well as UIC, health is my passion. I am interested in implementing instruction surrounding diet and exercise within my current Biology curriculum so that students might become more aware of how to properly care for themselves as young adults. In addition, I am also interested in teaching students how to advocate for their own wants and needs regarding their health and well-being.
Rebecca Kotler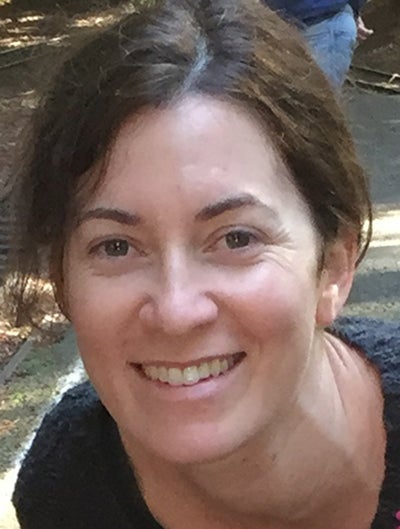 I have a BA from the University of Chicago in the Humanities and an MEd from DePaul University in Elementary Education. I came to the MSE program after a decade teaching 3rd and 4th grade at Ancona School in Chicago. Before that, I began my teaching career as an elementary school drama teacher while working in the Chicago theater community. As a teacher, I was committed to infusing my classroom with performing arts to deeply engage students with one another and contribute to collective meaning making. Nowadays, I am finishing my coursework in the MSE program, while also a Research Assistant for Project STAGE led by Dr. Maria Varelas. Grounded in sociocultural, sociohistorical perspectives, STAGE is a collaborative of CPS teachers and UIC researchers who plan, implement, and analyze embodied performances of science concepts and practices. We are studying the affordances and constraints for teachers and students when it comes to understanding and communicating science ideas, and constructing science identities through theater and dance.
Janice Mejia, PhD
Mathematics and Science Education (MSE) Alumna
Hannah Natividad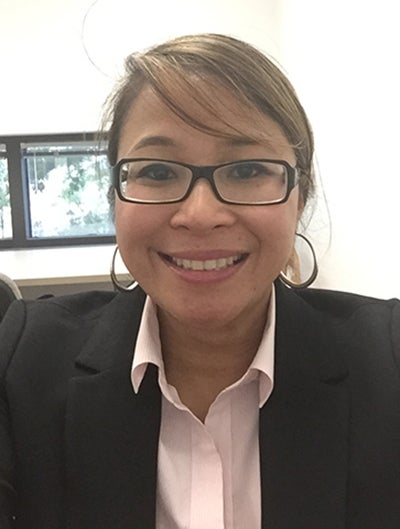 Science Teacher, CPS Daniel Boone Elementary
I was born into a family of educators who instilled in me a love of learning. I earned my Bachelor of Arts degree in Elementary Education from the University of Illinois at Chicago in 2001 and my Master's degree in Education in 2004, and I'm currently a National Board Certified Teacher ('07 and '15).
After completing the teacher education program at UIC, I landed my first classroom position in 2001 as a 4th grade teacher in the West side of Chicago and two years later in South side teaching 6th grade science. Currently, I teach 6th grade science in West Roger's Park in Chicago. During those early years, I discovered a passion for helping students express themselves and think through the arts.
In 2009, I created an after school dance program called Reading & Dance. My program was designed to use dance in achieving literacy standards and enabling students to develop reading skills as they engage with dance. My program provided students (grades 6-8) with the tools to make dance a lifelong activity — they may become dancers, backstage designers, participants in dance classes for exercise and enjoyment, or simply informed audience members who appreciate the intellectual and aesthetic experience of dance.
For nearly two decades, I have worked with middle school students in a variety of classroom settings using body movement and the arts to make science learning both meaningful and enjoyable. In June 2016, my 6th grade students produced a musical called "Changing Earth," documenting geological ideas and their origins.
Currently, I am pursuing a PhD in Mathematics & Science Education at UIC's Department of Curriculum & Instruction, and a member of project STAGE (Science Theater for Advancing Generative Engagement), a collaboration between Chicago Public School teachers and faculty and students in UIC's Curriculum and Instruction department and the School of Theater and Music. I hope to be able to contribute to research in the area of teaching science through movement and future directions in the integration of performing arts in teaching and learning science.
Betina O'Hara
Mathematics and Science Education (MSE) PhD Student
Janet Omitoyin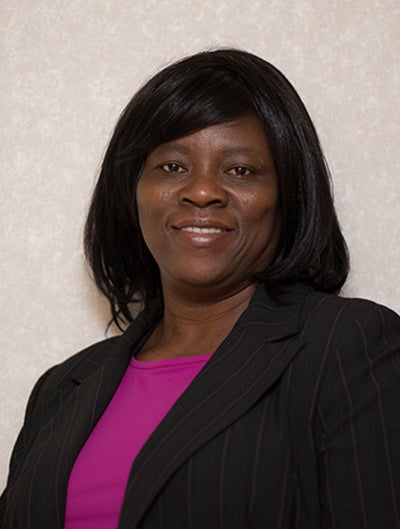 Janet Omitoyin is a PhD student in the Department of Curriculum and Instructions, University of Illinois at Chicago (UIC).  An astute scholar, Janet's quest for a solution to the problems of mathematics learning based on her experience as a student and later as a teacher is at the root of her enrollment for a PHD program at UIC with a view to be part of the solution to the systemic problems emanating from inadequacies in the training of mathematics teachers that is at the core of this problem.
Since enrollment at UIC, Janet had dedicated her studies and research efforts on Mathematics Socialization and identity amongst pre-service elementary teachers, an effort at understanding the reasons for lack of interest in the subject with a view to proffer solution and engender/motivate interest amongst this group that will eventually reflect in their classroom practices.
She is currently a Graduate Assistant with UIC Engage, a community focused project that provides help for less-privileged students from K-8 in mathematics, reading and writing. She continues to work as a substitute teacher occasionally to keep abreast with current practices within the school system.
Her work as a Research Assistant for the BEST program has turned out to be one of her best experiences as a graduate student with the educational and professional benefits that come with it. The program serves a dual benefit – her contributions to it success and the privilege to work with experienced researchers and science teachers.
Priscila Pereira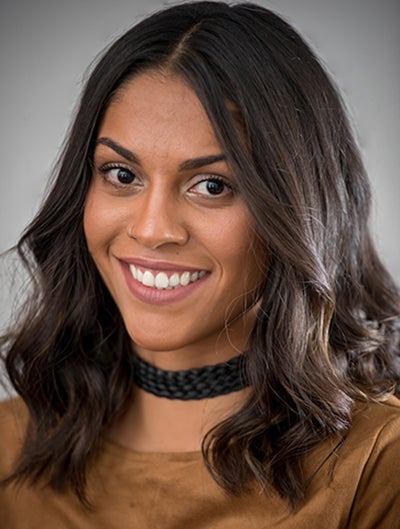 Born and raised in Brazil, Priscila is an advanced full-time PhD student in the MSE program dedicated to Mathematics Education. Her research focuses on the educational experiences of Black and Afro-Brazilian women in higher education in Brazil and the U.S. In particular, she is interested in the ways in which racial, gender and mathematical identities are co-constructed and influenced by academic experiences within and across different African Diasporic social and political contexts. Besides her student responsibilities, Priscila serves as the coordinator for the Group of Women in Math and Science Education and the UIC Mentoring con GANAS program (a mentoring program for Latinx undergraduates in STEM). Priscila believes in living a holistic life-style, is a yoga practitioner and a heath food enthusiast.
Sara Rezvi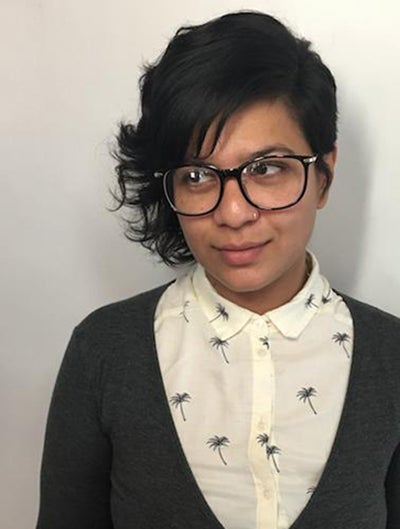 I am a third-year doctoral student pursuing a PhD in mathematics curriculum and instruction with a concentration in gender/women's studies at UIC. I am an alumnus of the University of Chicago, where I received a bachelor's in mathematics and master's in education through the UTEP program. Before becoming an exhausted grad student, I taught secondary mathematics for nine years in New York City, Chicago, and Mexico City. Post-graduation goals include developing schools for women and girls in South Asia – specifically in conflict zones and research the potential correlation between terrorism and educational inequity. During 2016-2017, I was the research coordinator of the iFAST [Improving Formative Assessment to Support Teaching in Algebra] project under Dr. Alison Superfine and Dr. Mara Martinez which studies how middle school teachers implement the CMP math curriculum. This year, I'll be working with Dr. Mike Stieff on the Connected Chemistry project, where I am a part-time graduate research assistant. I hold the words of Bertolt Brecht close to my heart these days, especially in anticipation of the coming years – "In the dark times will there be singing? Yes. Yes. There will be singing. There will be singing about the dark times."
Christopher Sabino
Mathematics and Science Education (MSE) PhD Student
Jorge Santana
Mathematics and Science Education (MSE) PhD Student
Johan Tabora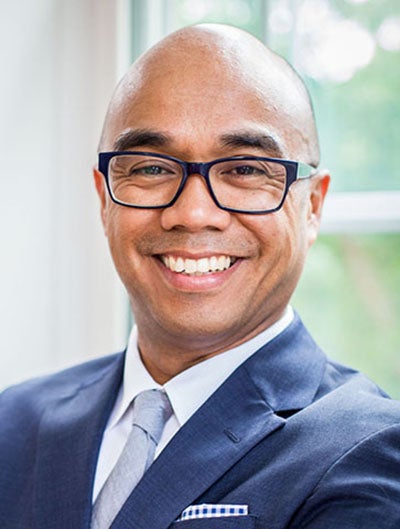 A National Board Certified Teacher, Johan is a high school physics teacher with the Chicago Public Schools. He has taught physics, rocketry, sustainable development, and urban agriculture and has implemented physics curricula with an emphasis on multimodal discourse and model building in the AP and 9th-grade levels. As a doctoral student, he is interested in understanding how students' science identities shape and are shaped by their sociocultural and sociopolitical backgrounds. His current research is centered on understanding the experiences of Filipino American students in physics and STEM in general. These research foci have roots in his teaching experience as an urban physics teacher where equitable discourse, authentic assessments, and student-centered learning allow physics to be more accessible to students of color and young women. He is currently an editor with for the Underrepresentation Curriculum Project, a modular, student-centered curriculum designed to examine and address equity and inclusion in science. When not teaching or doing doctoral work, he is running, doing martial arts, or cooking for his family.
Kathleen Tysiak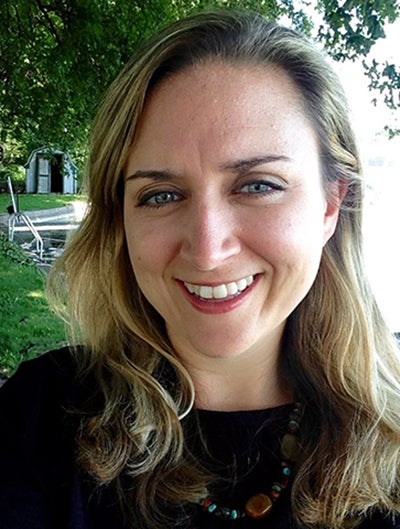 Kathleen Tysiak is a Chicago Public Schools teacher who currently teaches AP Biology and Anatomy and Physiology.  Through these courses, Kathleen enjoys sharing her passion for the sciences with her students and cultivating curious, inquisitive, and active learners.  Kathleen hopes to help her students master scientific practices while also critiquing their role in establishing or reinforcing inequitable structures.  She hopes that students will gain the skills that will be applicable to various facets of their lives and will feel empowered to make decisions in a political society.  During her previous tenure at Westinghouse College Prep, Kathleen pioneered the school's AP Biology program and served multiple leadership roles, including department chairperson and instructional leadership team member, through which she committed to providing high quality professional support.  Kathleen led district-wide PD through CPS as a Yale National Fellow while also mentoring teachers within her own school.  She continues to mentor teachers as a Master Teaching Fellow in Project SEEEC.  Kathleen's research interests include how curricula that emphasize social justice science issues can engage students' complex identities while providing opportunities for students to build competency with science practices and see themselves as transformative agents.  She has presented her research at the 2018 Noyce Summit and 2020 NARST Annual International Conference.
Salvador Venegas
Salvador Venegas is a national board certified math high school teacher at Infinity Math, Science and Technology High School located within the Little Village High School Campus. Salvador currently serves as math department chair and grade level lead teacher. Salvador is committed to serving Chicago Public School students, parents and community members. He is enrolled in the Math and Science Curriculum and Instruction doctoral program. His research interests include critical mathematics and curriculum enactment.