MSE PhD Students & Alumni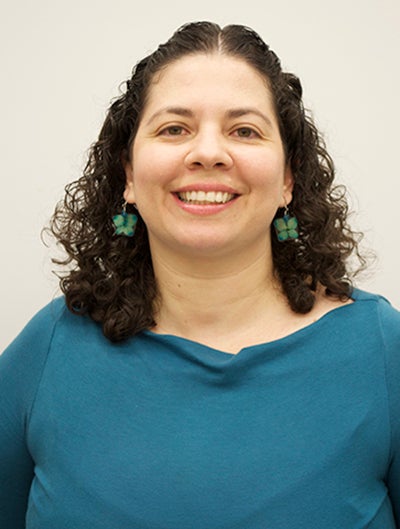 Marcela Bernal-Munera is a member of the biology faculty at Malcolm X College. She started her PhD program at UIC in the Summer of 2014 driven by the desire to learn how the science classroom can become a vehicle to not only open doors to knowledge, but also to cultivate students' critical consciousness by promoting understanding of structures that maintain or fight inequity.
She completed a Bachelor's Degree in Biology at the Universidad de Antioquia in Colombia, and a Master's of Science in Biology at the University of Puerto Rico, both degrees with an emphasis on Animal Ecology. She worked for almost a decade in educational and conservation projects with wildlife (mainly herpetofauna) in Colombia before she became interested in teaching.
Currently, she is a full-time faculty at Malcolm X College, where she teaches Biology courses and coordinate the creation and/or offering of faculty development opportunities that encourage and inspire instructors to create a classroom environment that emphasizes diversity, inclusion, student engagement, and critical thinking.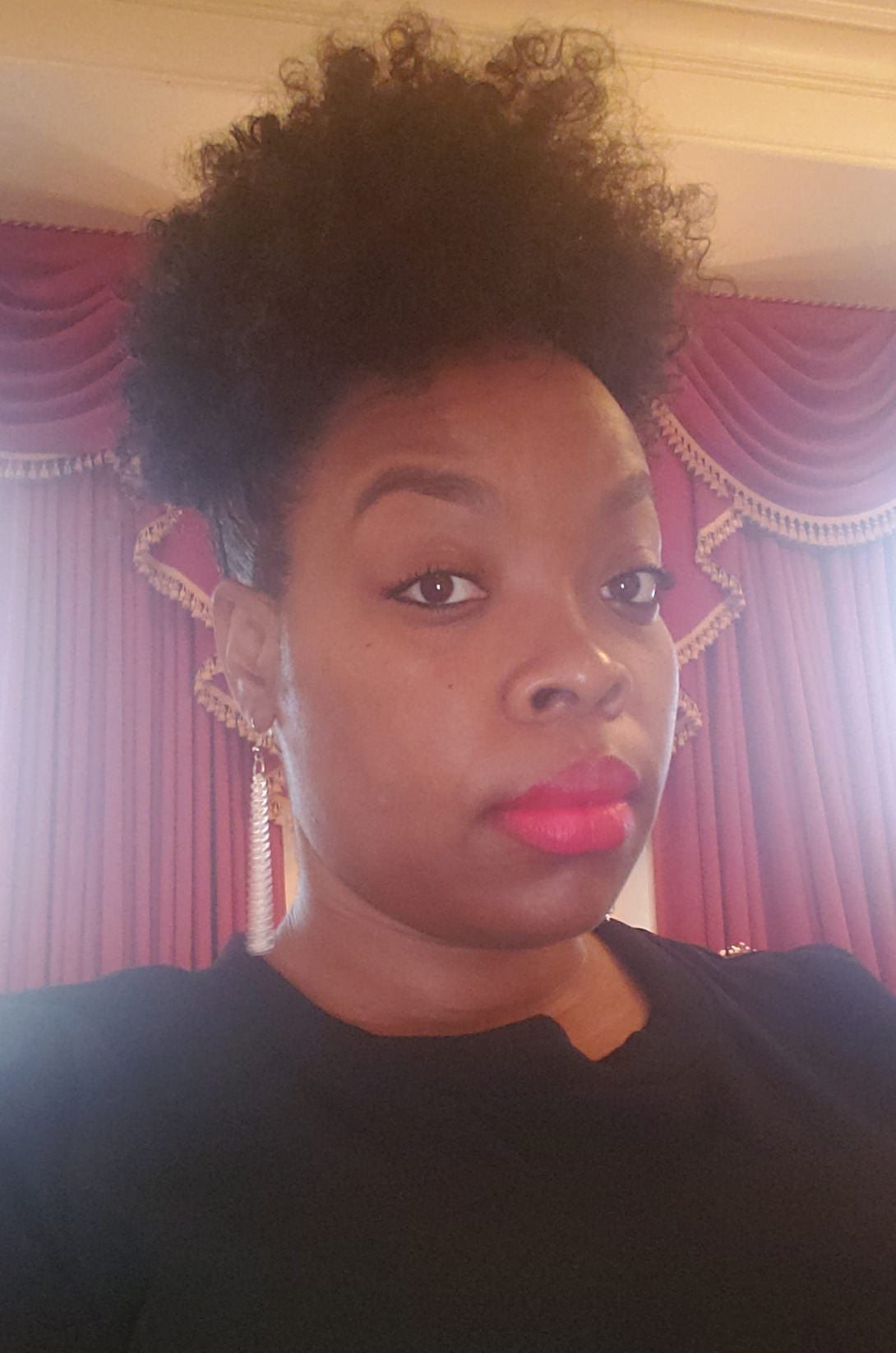 Mindy Chappell is a native of East Saint Louis, Illinois and an alumni Ella Baker Trainer with the Children's Defense Fund (CDF) Freedom Schools Program. Since high school she has dedicated her life to serving young people through education and advocacy on their behalf. She obtained an undergraduate degree in Chemistry from the University of Illinois at Chicago (UIC) in 2007 and went on to obtain her Master's in Instructional Leadership: Secondary Science Education in 2011.
She currently serves as a science teacher in Chicago Public Schools. She is a Master Teaching Fellow with UIC's Science Education for Excellence and Equity in Chicago Program (Project SEEEC) and a science education doctoral student. Her research focuses on the experiences of Black youth as they navigate science through the lens of arts-based research.  Specifically, she explores how Ethnodance informs the study of Black students' science identity. She attributes her professional and personal achievements to having supportive, caring, and inspiring mentors. In keeping with this belief, as a doctoral student, a science teacher, teacher leader, and a dance coach in Chicago Public Schools, her academic career aspiration is to use her knowledge and experiences to help support and guide others through the pursuit of their own goals and aspirations.
Tiffany Childress Price has been teaching in Chicago Public Schools since 2006. She is a nationally board certified science teacher who is passionate about students developing a love for and mastery of science practices and concepts. Tiffany's pedagogy is rooted in student and community experiences, and she looks for ways to integrate her experience as a former community organizer in teaching. Tiffany is a Project SEEEC (Science Education for Excellence and Equity in Chicago) Fellow. Her research interests include racialized and gendered schooling experiences, student agency in science teaching and learning both in and outside of classroom spaces, and science instruction that interrogates lived community experiences.
Tiffany also works as a certified Level II Kingian Nonviolence trainer who has collaborated with schools and community organizations to help establish and promote peaceful schooling cultures and to teach nonviolent direct action. Tiffany enjoys cycling, road tripping, and taking Amtrak trains to new places with her family with whom she lives on the West side of Chicago in the Lawndale community.
Darrin Collins is a veteran science teacher in Chicago Public Schools. Throughout his career as an educator, Darrin has fostered social justice science education in his classroom. He has partnered with local organizations such as Blacks in Green, LVEJO, EMBARC, and Friends of the Chicago River in order to bridge the gap between classroom science and community science. Darrin's research interests include culturally responsible mentorship, science teacher professional development, and teacher agentic positioning. To add to his accomplishments, Darrin is a multi-genre published author, with titles including "Native Invisibility" and "No Mountain High Enough: Zola's Daddy Daughter Dates."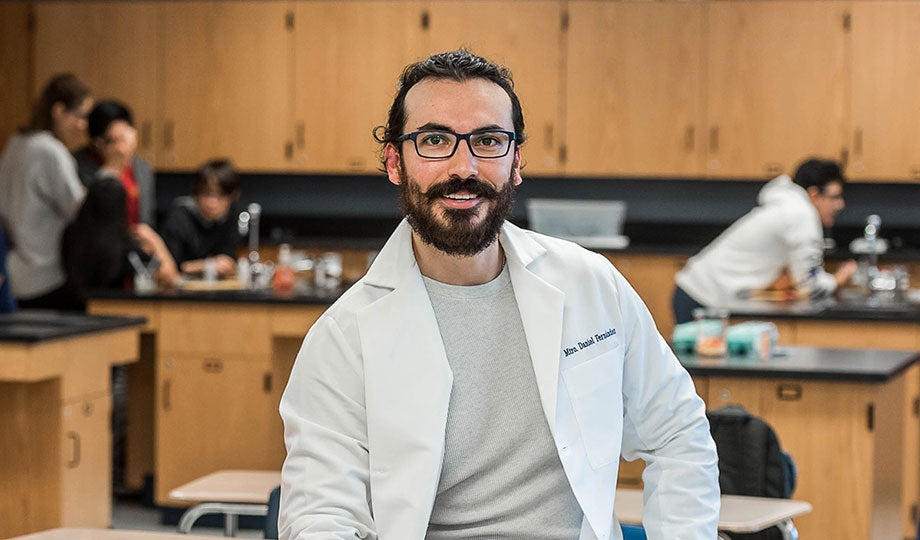 Daniel Fernandez (he/him/his) is a science teacher at Addison Trail High School. His current focus and passion is on improving science education for emergent bilinguals.
Daniel's passion for science started when he was a small boy living in Mexico. There, he would spend the summers with his grandparents, where he would go out to the fields with his grandfather and help him cultivate their family's land. It was his love of nature and science that pushed him to pursue a bachelor's degree in Integrative Biology from the University of Illinois at Urbana-Champaign (UIUC). It was not until his junior year as an undergraduate student that Daniel realized that he enjoyed tutoring and teaching his friends and classmates science, and this was what pushed him to pursue his teaching license after undergraduate school. After receiving his Bachelor's degree from UIUC, Daniel attended the Illinois Institute of Technology, where he first received his teaching license and later his Masters' in Science Education.
Currently, Daniel is a science teacher at Addison Trail High School, where he teaches emergent bilinguals (ESL/bilingual students) Biology, Chemistry, and Physics, in either English or Spanish depending on the structure of the classroom. Daniel also teaches Chemistry and Physics to students' enrolled in his high school's alternative learning program.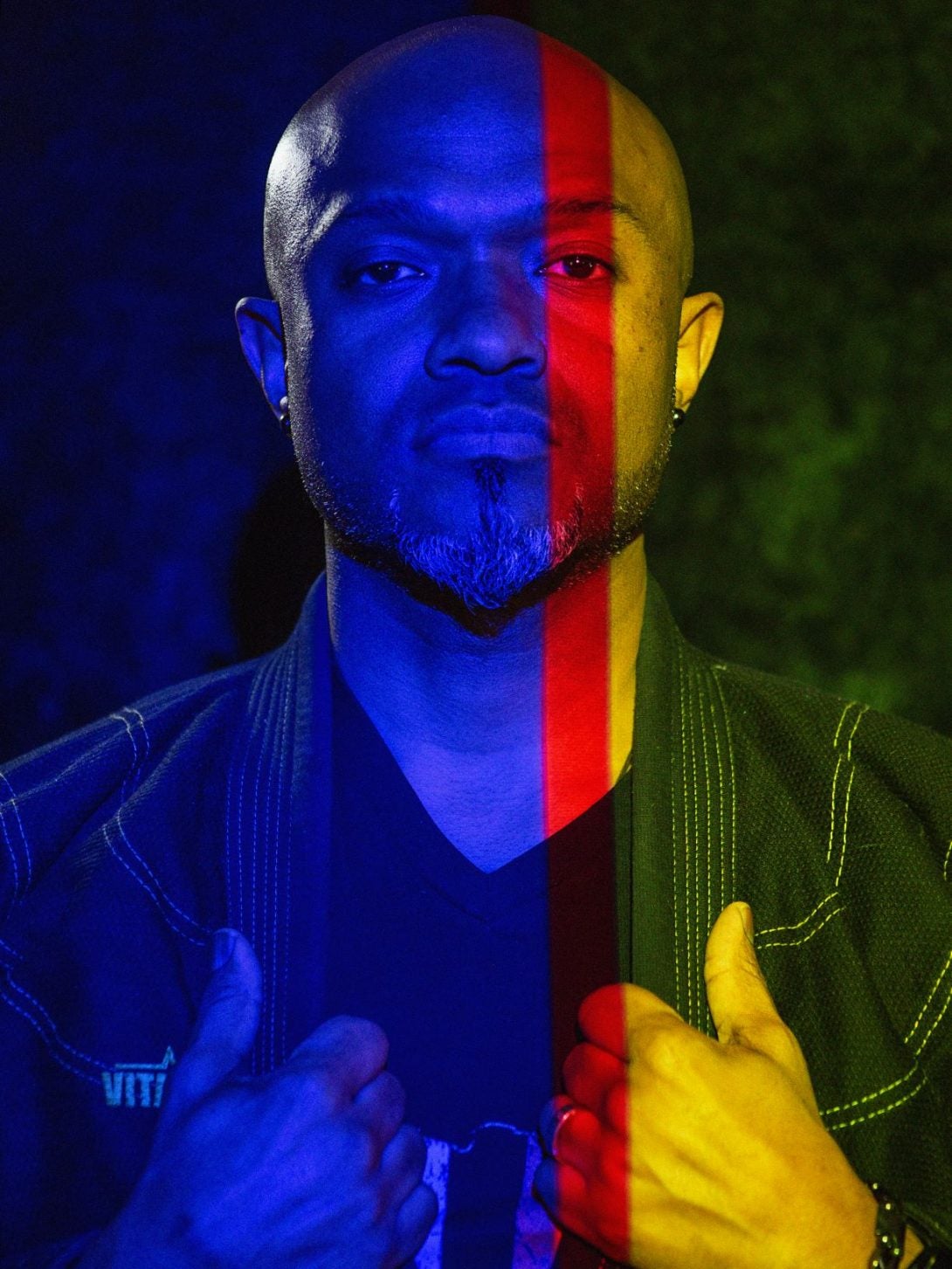 Jason Foster is a National Board-Certified Instructor in the Biological Sciences and teaches at Evanston Township High School in Evanston, IL. He has been teaching biology for 15 years. One of his hobbies is Mixed Martial Arts (MMA), which he has been doing for 25 years, long before it was called MMA. He is happily married with five kids. The oldest lives in Morocco, the two other older kids live in California, and the two youngest are 12 and 8 are at home.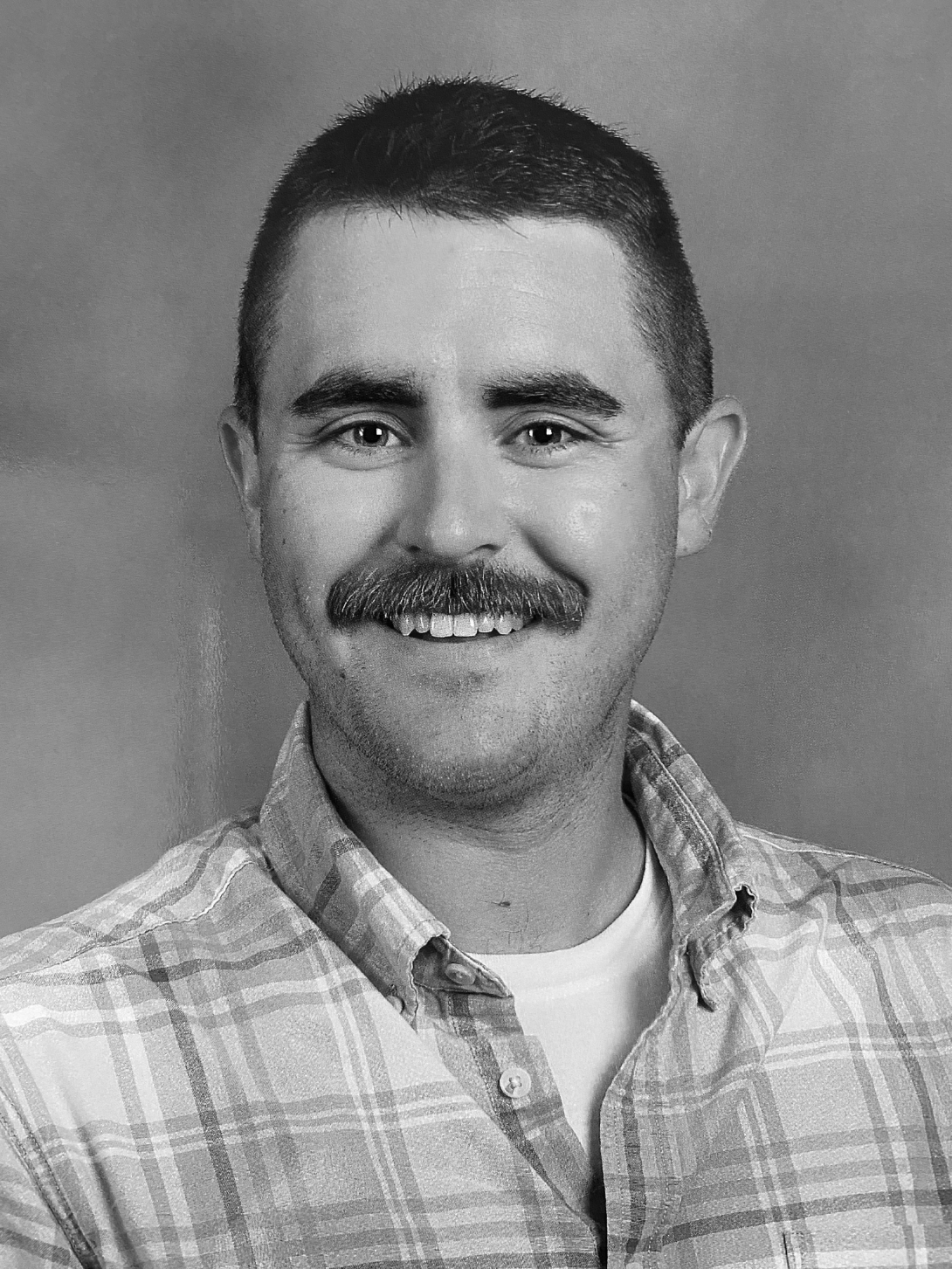 Nate Gustin is in his seventh-year teaching and is currently a high school chemistry and physics teacher at Adlai E. Stevenson High School in Lincolnshire, IL.  He completed his undergraduate study in chemistry (B.A. 2013) and his master's degree (M.A.T. 2014) at the University of Iowa.  His research interests include improving senses of mattering and belonging for students in historically marginalized populations of students, specifically in the physics classroom and community-based science education.  Nate is very interested in restructuring science curriculum to focus much more closely on local realities that can be explored, explained, and transformed through the study of science.  Aside from his work as a teacher and as a graduate student, Nate also coaches basketball and baseball at Stevenson High School.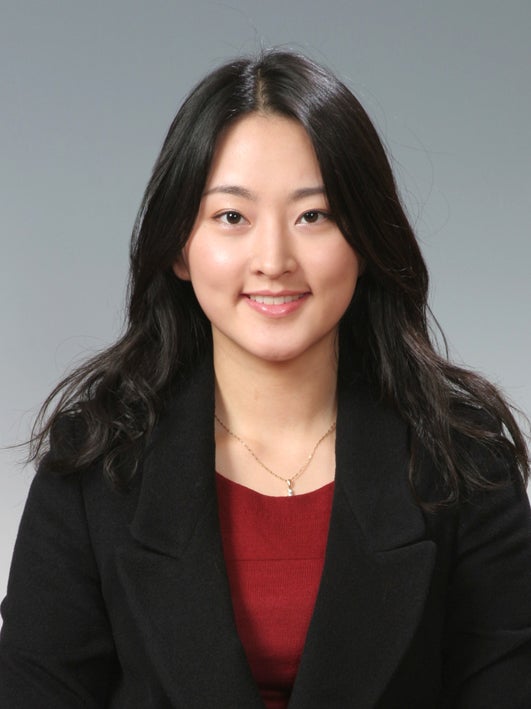 A former elementary school teacher in Seoul, South Korea, Ahreum Han's research interests include mathematics education and STEM education in K-12 classrooms. Having taught 7-8 subjects weekly and developed curriculum based on the Seoul City and national curriculum standards, she is interested in examining the relationship between students' self-image, sociocultural background and literacy and their interests in mathematics and science. Further, her work is exploring teacher-student interaction and individual learning in and outside of class. She earned her bachelor's degree in mathematics education from Seoul National University of Education in 2009 and a post-baccalaureate certificate in psychology from Northwestern University in 2017.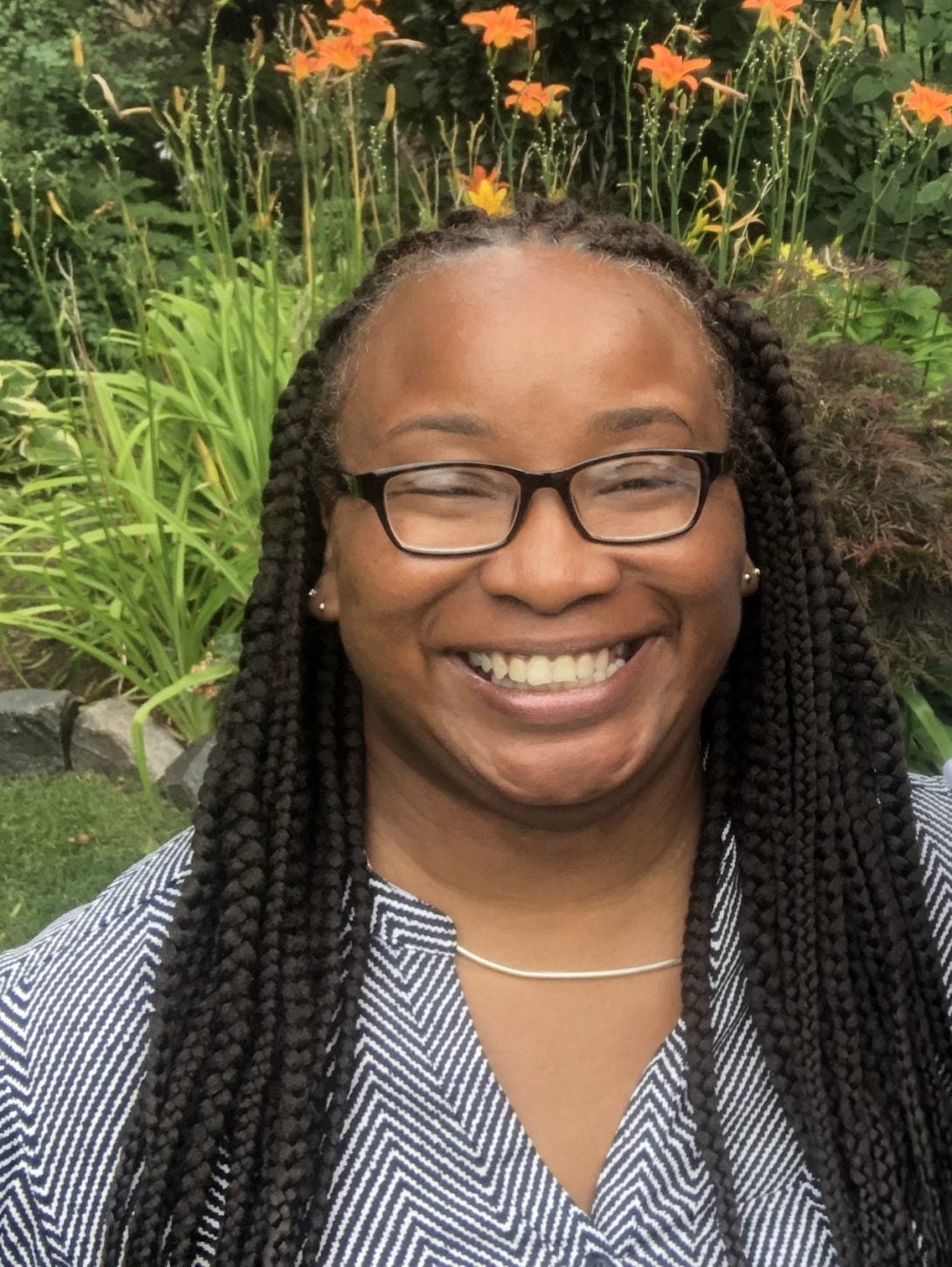 Born and raised in Chicago, Nina Hike has developed a passion for teaching science to inner-city youth in Chicago Public Schools. Before graduating from DePaul University with a Master's in Secondary Education, she earned a Bachelor of Science degree in biology with a minor in chemistry from the University of Illinois at Chicago. Nina has worked with students from elementary to high school in regular and enrichment science classes, sharing with them her love of science. Her work has been presented at various conferences, and most recently, she has authored, with Sara Hughes-Phelan, an article that was published in the American Chemical Society, Journal of Chemical Education, entitled Using the Science Writing Heuristic to Support NGSS-Aligned Instruction. Nina is currently a Master Teaching Fellow with Project SEEEC – Science Education for Excellence and Equity in Chicago. Nina's research interest is the lived experiences of new teachers and how race and racism shapes their science identities, pedagogy, and instructional practices while teaching Students of Color.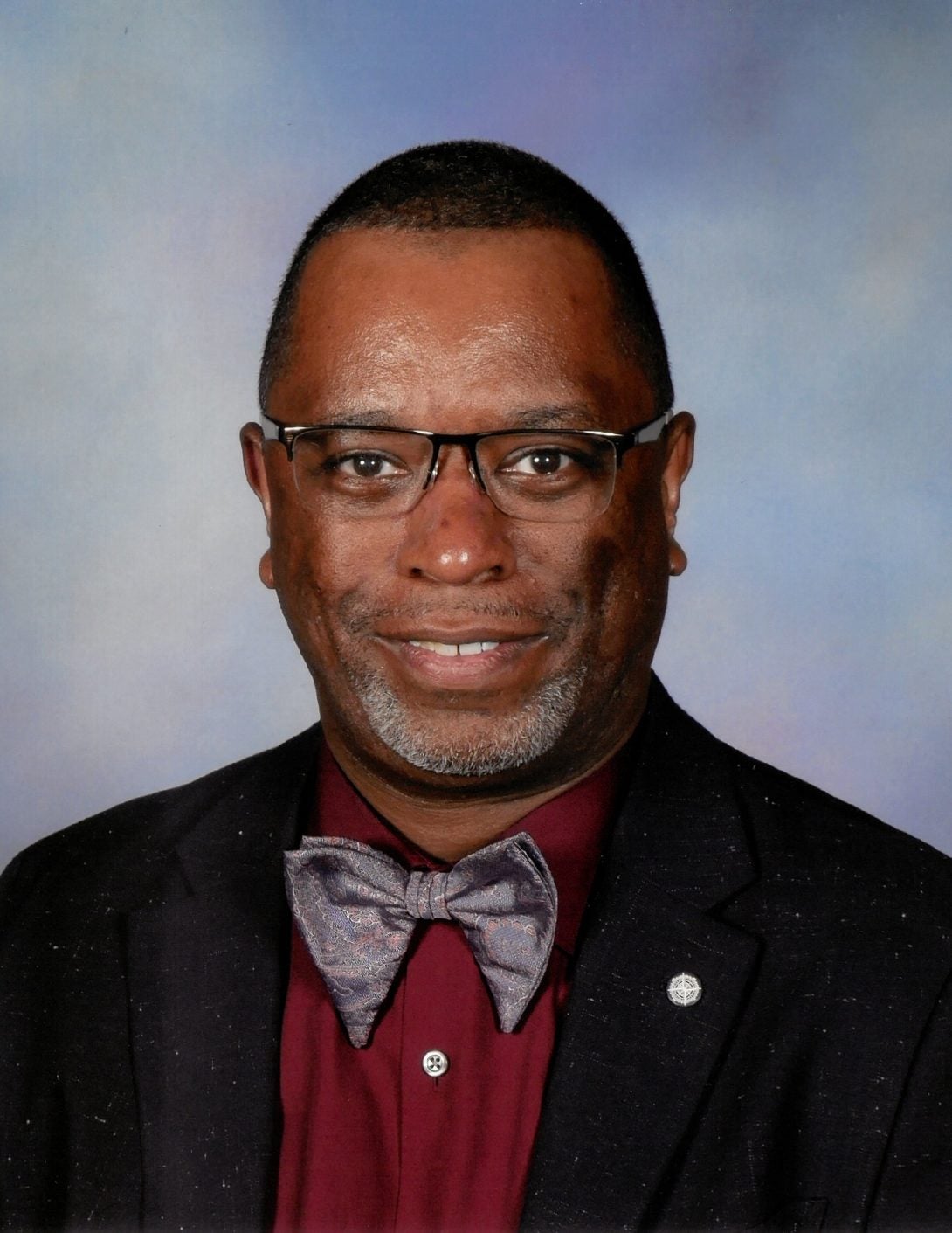 Born and raised in the City of Chicago, Lamont Holifield has developed a passion for working with inner-city youths in the city and surrounding suburbs. He earned a B.A. in Mathematics from Roosevelt University in 1998. Since that time, he has earned three Master's Degrees:  Training and Development (2006, Roosevelt University), Secondary Education (2010, Roosevelt University) and School Leadership (2018, Northeastern IL University).
After devoting over ten years in teaching the full range of high mathematics courses (Pre-Algebra through AP Calculus/AP Statistics), he moved into high school administration and has served in the roles of Math/Science Department Chair, Assistant Principal of Academics, and Junior/Senior High School Principal. Currently, he is the Division Leader of Mathematics/Science/CTE at Crete-Monee High School and is completing his first year in the MSE Ph.D. program.
He has presented at numerous mathematics conferences including: Gear Up's Annual IMathination Conference. His lifelong goal is to aid in changing the narrative for black and brown students as it pertains to exceling in mathematics.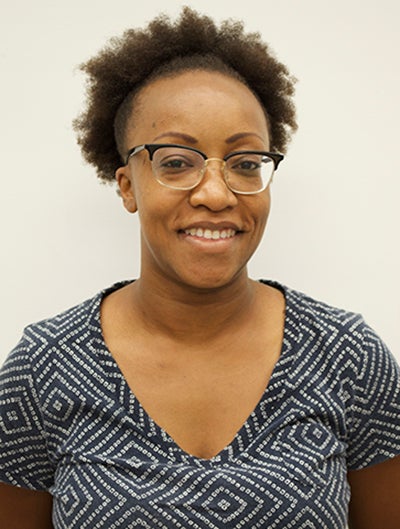 Physics & Chemistry Teacher, Walter Payton College Prep
Leigha Ingham is entering her 1st year as an MSE PhD student. She is also entering her 10th year as an educator in the Chicago Public School system. She taught chemistry at Kenwood Academy High School for 8 years, and she currently teaches physics and chemistry at Walter Payton College Prep. Her love for science and urban youth education is what brought her to the Chicago Public School system after obtaining her undergraduate degree in Chemistry and Spelman College and her master's degree in Science Education from New York University. Leigha is passionate about designing science curricula that not only engages students, but prepares them for a world that is vastly changing due to the implementation of technology.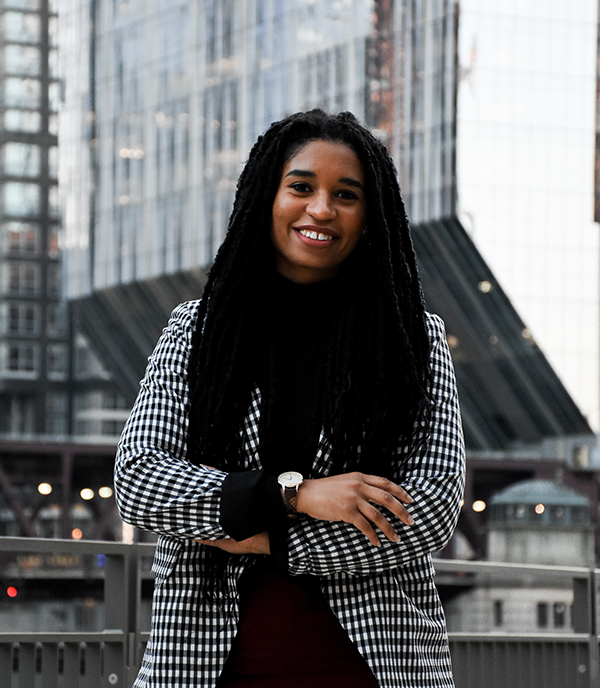 Born and raised in Louisiana, Jasmine Jones developed an early passion for teaching, as she worked with her parents to run a nonprofit GED center in the heart of inner-city Baton Rouge. Serving formerly incarcerated individuals and, more broadly, individuals who had been failed by the public education system, it fueled Jasmine's passion to critically engage the sociopolitical structures that maintain and perpetuate racialized pipelining and inequitable learning environments for BIPOC students. After earning her bachelor's degree in physics from Louisiana State University in 2017, Jasmine moved to Chicago and began working as a physics teacher at Al Raby High School in Garfield Park. Since then, Jasmine has been diligently working towards repurposing the physics curriculum to include conceptions of social justice, environmental equity, and ethical responsibility. Currently, she and her students are leading a multi-year, community based project designing solar energy systems to combat environmental racism on the West side of Chicago. Aside from her work as a teacher and graduate student, Jasmine also spends time mentoring teens, playing basketball, and trying new cuisines.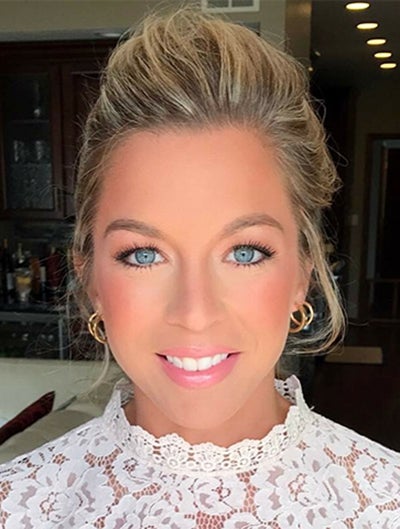 Jenna Koritsaris  is a biology teacher at Evanston Township High School. She began her journey through the PhD program at UIC in the fall of 2014. Prior to this, she completed a bachelor's degree in Community Health, Health Education at the University of Illinois Champaign-Urbana in 2010, and a Master's of Education in Secondary Education Science at Northwestern University in 2013. She began her teaching career at Prosser Career Academy in Chicago in 2011 and currently teaches Biology at Evanston Township High School, both at the co-taught level as well as the earned honors level. She has also previously taught ELL Biology and Earth Science.
Her research interests include the health and self-advocacy of adolescents. While she has investigated many other areas of education at both Northwestern as well as UIC, health is her passion. She is interested in implementing instruction surrounding diet and exercise within her current Biology curriculum so that students might become more aware of how to properly care for themselves as young adults. In addition, she is also interested in teaching students how to advocate for their own wants and needs regarding their health and well-being.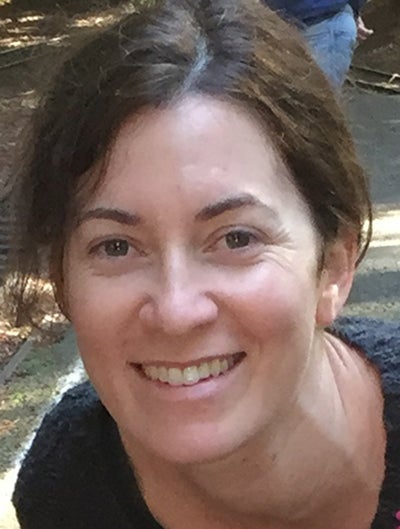 Rebecca Kotler has a BA from the University of Chicago in the Humanities and an MEd from DePaul University in Elementary Education. She came to the MSE program after a decade teaching third and fourth grade at Ancona School in Chicago. She began her teaching career as an elementary school drama teacher while working in the Chicago theater community. As a teacher, she was committed to infusing her classroom with performing arts to deeply engage students with one another and contribute to collective meaning making. Nowadays, she is finishing her coursework in the MSE program, while also a Research Assistant for Project STAGE led by Dr. Maria Varelas. Grounded in sociocultural, sociohistorical perspectives, STAGE is a collaborative of CPS teachers and UIC researchers who plan, implement, and analyze embodied performances of science concepts and practices. They are studying the affordances and constraints for teachers and students when it comes to understanding and communicating science ideas, and constructing science identities through theater and dance.
Scott has taught at John Hancock College Preparatory High School on Chicago's southwest side for over 12 years. He currently teaches Advanced Placement Psychology and Forensic Science, both upper level elective courses.
Scott earned bachelor's degrees in biological science and psychology from UIC in 2008, his master's in secondary science teaching from National Louis University in 2010, and his master's in pharmacy with a concentration in forensic science from the University of Florida in 2014. He is excited to be back at UIC working on his PhD in the Science Curriculum and Instruction side of the MSE Program.
Scott's research interests include science identity and justice-centered pedagogy. He is passionate about science curriculum and the connection to his students' success in his classes and beyond, as well as its connection to their life-long interest as scientists.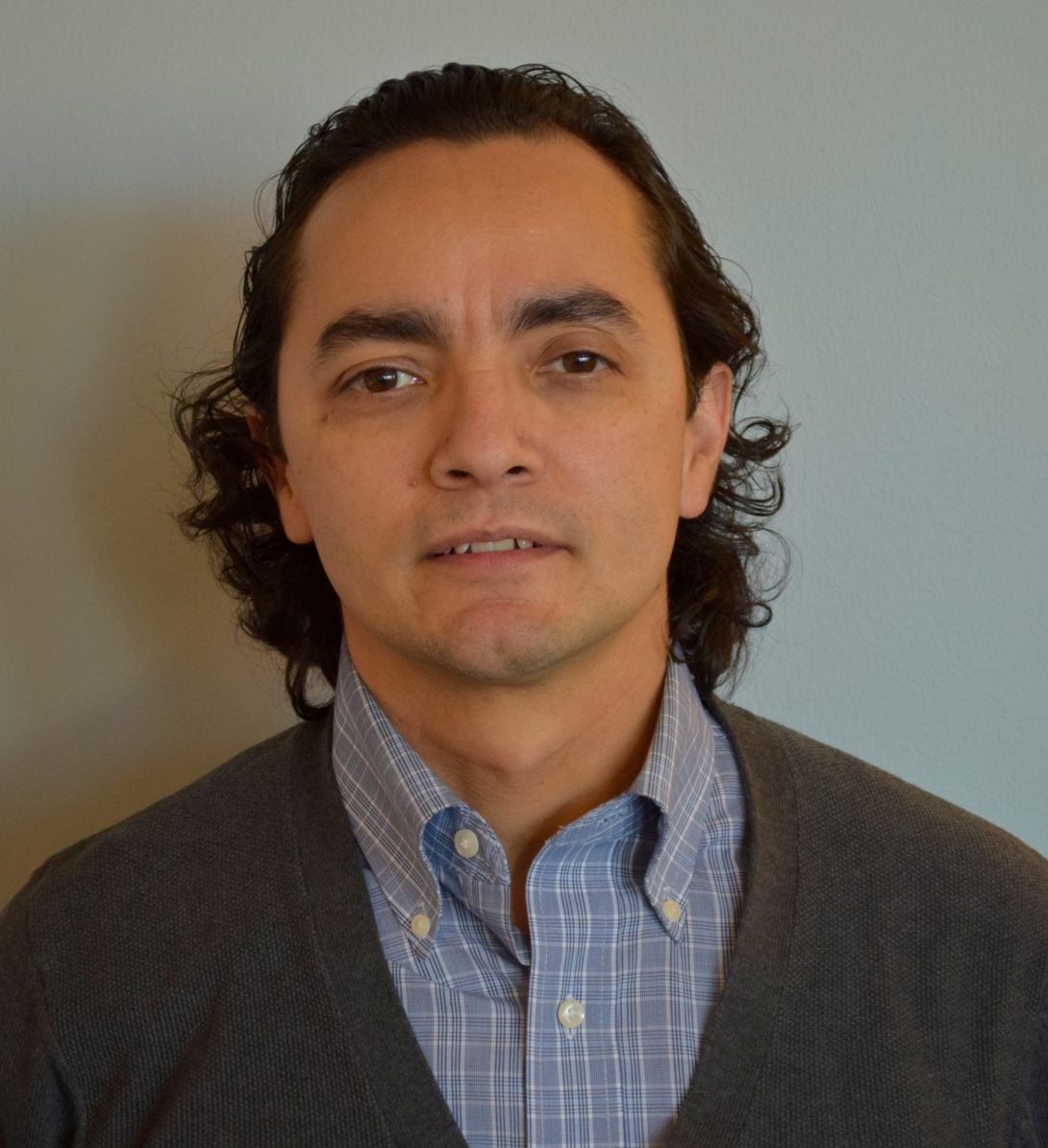 Julio is a lifelong Chicagoan, having grown up in the Back of Yards neighborhood. He is currently in his 7th year of teaching high school. He holds a Bachelor of Science degree in Physics from North Park University and a Master's of Science degree in Secondary Science Education from the Illinois Institute of Technology. He is currently teaching physics and pre-engineering at Frederick Von Steuben Metropolitan Science Center on Chicago's northwest side, serves as Department chair for the pre-engineering department and sits on the IL and CIWP committees.
He has served as committee member of the National Science Teaching Association's Multicultural and Equity Committee. He has worked with the Smithsonian Science Education Center's initiative to diversify the STEM teaching workforce. He's been a team lead, and twice served in the team mentor role.
Julio works diligently to create spaces for students from the underrepresented communities to participate in and be part of the expansion of engineering opportunities.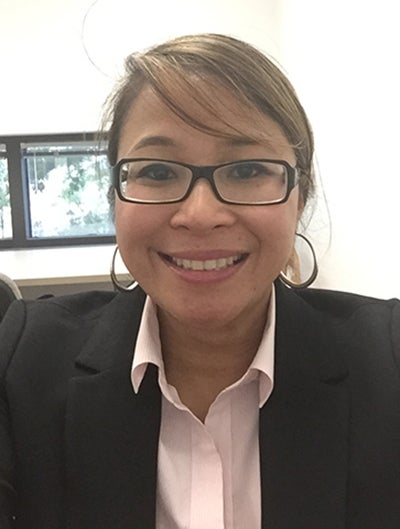 Hannah Natividad  is a science teacher at CPS Daniel Boone Elementary. She was born into a family of educators who instilled in her a love of learning. She earned my Bachelor of Arts degree in Elementary Education from the University of Illinois at Chicago in 2001 and my Master's degree in Education in 2004. She is currently a National Board Certified Teacher ('07 and '15).
After completing the teacher education program at UIC, she landed her first classroom position in 2001 as a fourth grade teacher in the West Side of Chicago, and two years later on the South Side teaching sixth grade science. During those early years, she discovered a passion for helping students express themselves and think through the arts. Currently, she teaches sixth grade science in West Roger's Park in Chicago.
In 2009, she created an after school dance program called Reading & Dance. Her program was designed to use dance in achieving literacy standards and enabling students to develop reading skills as they engage with dance. Her program provided students (grades 6-8) with the tools to make dance a lifelong activity — they may become dancers, backstage designers, participants in dance classes for exercise and enjoyment, or simply informed audience members who appreciate the intellectual and aesthetic experience of dance.
For nearly two decades, she has worked with middle school students in a variety of classroom settings using body movement and the arts to make science learning both meaningful and enjoyable. In June 2016, her sixth grade students produced a musical called "Changing Earth," documenting geological ideas and their origins.
Currently, she is a member of project STAGE (Science Theater for Advancing Generative Engagement), a collaboration between Chicago Public School teachers and faculty and students in UIC's Curriculum and Instruction department and the School of Theater and Music. She hopes to be able to contribute to research in the area of teaching science through movement and future directions in the integration of performing arts in teaching and learning science.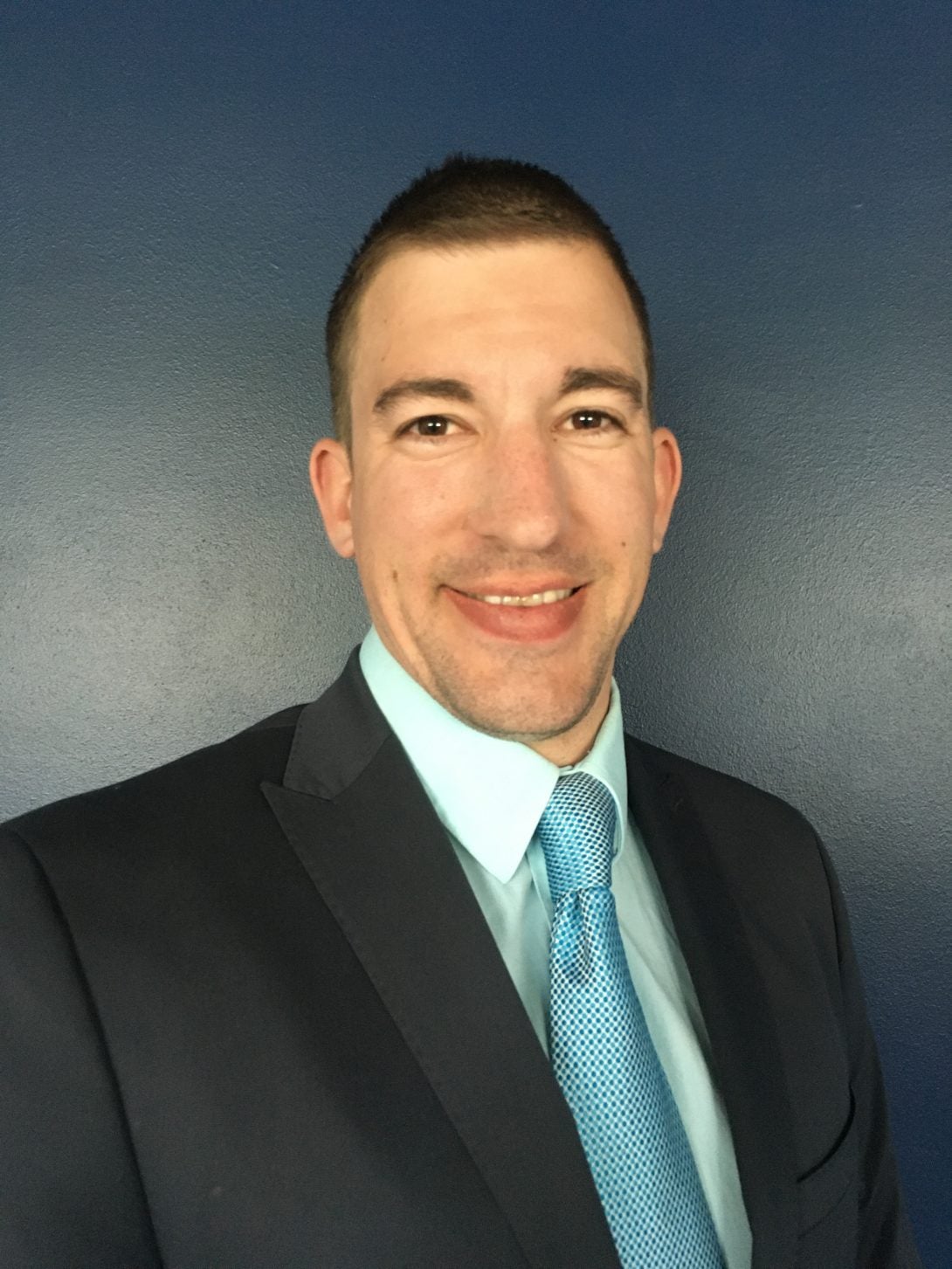 Michael has taught high school science for nine years, serving seven of those at Niles West High School in Skokie, IL and has been teaching at Adlai E. Stevenson High School in Lincolnshire, IL, for the past two years. Michael's research interests center on anti-racist science teaching practices, critical affinity / solidarity spaces for educational staff, critical multimodality, student-led inquiry pedagogical frameworks, as well as the role of racial / sociopolitical identity self-work of white educators in working to become more anti-racist in personal and professional contexts.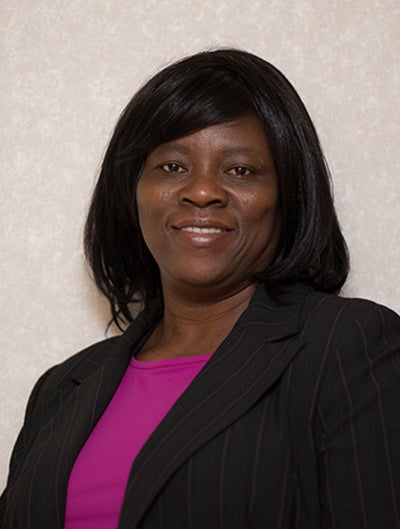 Janet Omitoyin is a PhD student in the Department of Curriculum and Instructions, University of Illinois at Chicago (UIC).  An astute scholar, Janet's quest for a solution to the problems of mathematics learning based on her experience as a student and later as a teacher is at the root of her enrollment for a PHD program at UIC with a view to be part of the solution to the systemic problems emanating from inadequacies in the training of mathematics teachers that is at the core of this problem.
Since enrollment at UIC, Janet had dedicated her studies and research efforts on Mathematics Socialization and identity amongst pre-service elementary teachers, an effort at understanding the reasons for lack of interest in the subject with a view to proffer solution and engender/motivate interest amongst this group that will eventually reflect in their classroom practices.
She is currently a Graduate Assistant with UIC Engage, a community focused project that provides help for less-privileged students from K-8 in mathematics, reading and writing. She continues to work as a substitute teacher occasionally to keep abreast with current practices within the school system.
Her work as a Research Assistant for the BEST program has turned out to be one of her best experiences as a graduate student with the educational and professional benefits that come with it. The program serves a dual benefit – her contributions to it success and the privilege to work with experienced researchers and science teachers.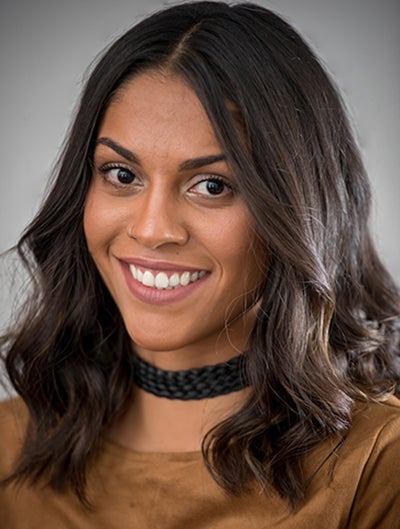 Born and raised in Brazil, Priscila is an advanced full-time PhD student in the MSE program dedicated to Mathematics Education. Her research focuses on the educational experiences of Black and Afro-Brazilian women in higher education in Brazil and the U.S. In particular, she is interested in the ways in which racial, gender and mathematical identities are co-constructed and influenced by academic experiences within and across different African Diasporic social and political contexts. Besides her student responsibilities, Priscila serves as the coordinator for the Group of Women in Math and Science Education and the UIC Mentoring con GANAS program (a mentoring program for Latinx undergraduates in STEM). Priscila believes in living a holistic life-style, is a yoga practitioner and a heath food enthusiast.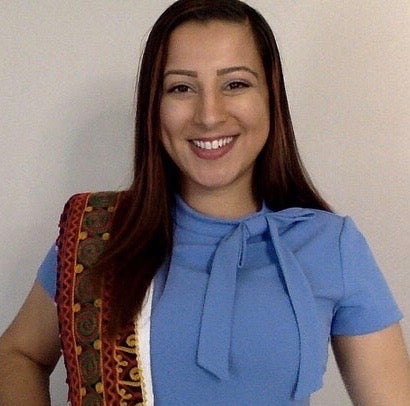 Ayesha T. Qazi grew up in Wheeling, IL and moved to Chicago in 2010 to begin her journey at UIC. In the past decade, she completed her bachelor's in Biological Sciences, her master's in Science Education, and she is now in the Mathematics and Science Education PhD program focusing on environmental identity development.
She has been a full time AP Environmental Science and Honors Biology teacher at Chicago Public Schools since 2017. She is also a Scientific affiliate at the Field Museum since 2017, collaborating with botanists and educators to construct activities and lessons that focus on microplant applications (flagellate plants), WeDigBio, and quarterly Collections Club. This collaboration led to her first publication in 2018 where she was a co-author of Using citizen science to bridge taxonomic discovery with education and outreach in the Applications in Plant Science Journal.
Ayesha is a co-founder of Chicago Environmental Educators – a network of over 100 educators and supporters of educators addressing urban environmental issues and redefining environmental education through community workshops and activities.
In 2019 Ayesha successfully completed an RET, Research Experience for Teachers, at the University of Florida Biology Department, with the Genealogy of Flagellate Plant Team (GoFlag Team). She was able to spend time in the field with botanists collecting flagellate plants, develop activities and curricula focusing on micro plants, plant diversity, and the importance of microplants.
She is currently a teaching fellow for UIC's Science Education for Excellence and Equity in Chicago Program (Project SEEEC).
She is currently part of the Arctic Plant Phenology Learning through Engaged Science team (APPLES) where she collaborates with Polar Arctic Scientists to lead workshops preparing educators to engage in phenomenological observation and experimentation and using polar research in the classroom.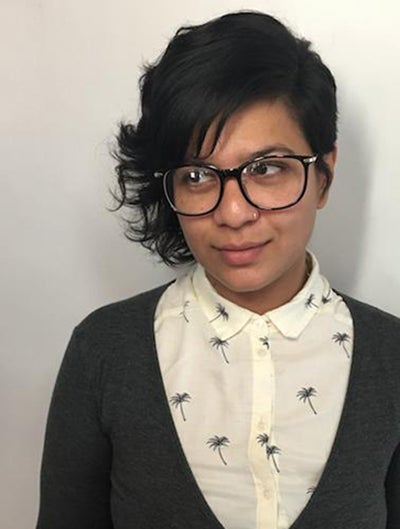 Sara is pursuing a PhD in mathematics curriculum and instruction with a concentration in gender/women's studies at UIC. She received a bachelor's in mathematics and master's in education through the UTEP program from the University of Chicago. Before becoming an exhausted grad student, she taught secondary mathematics for nine years in New York City, Chicago, and Mexico City. Her post-graduation goals include developing schools for women and girls in South Asia – specifically in conflict zones and research the potential correlation between terrorism and educational inequity.
During 2016-2017, she was the research coordinator of the iFAST [Improving Formative Assessment to Support Teaching in Algebra] project under Dr. Alison Superfine and Dr. Mara Martinez which studies how middle school teachers implement the CMP math curriculum. Currently, Sara will be working as a graduate research assistant with Dr. Mike Stieff on the Connected Chemistry project. She holds the words of Bertolt Brecht close to her heart these days, especially in anticipation of the coming years – "In the dark times will there be singing? Yes. Yes. There will be singing. There will be singing about the dark times."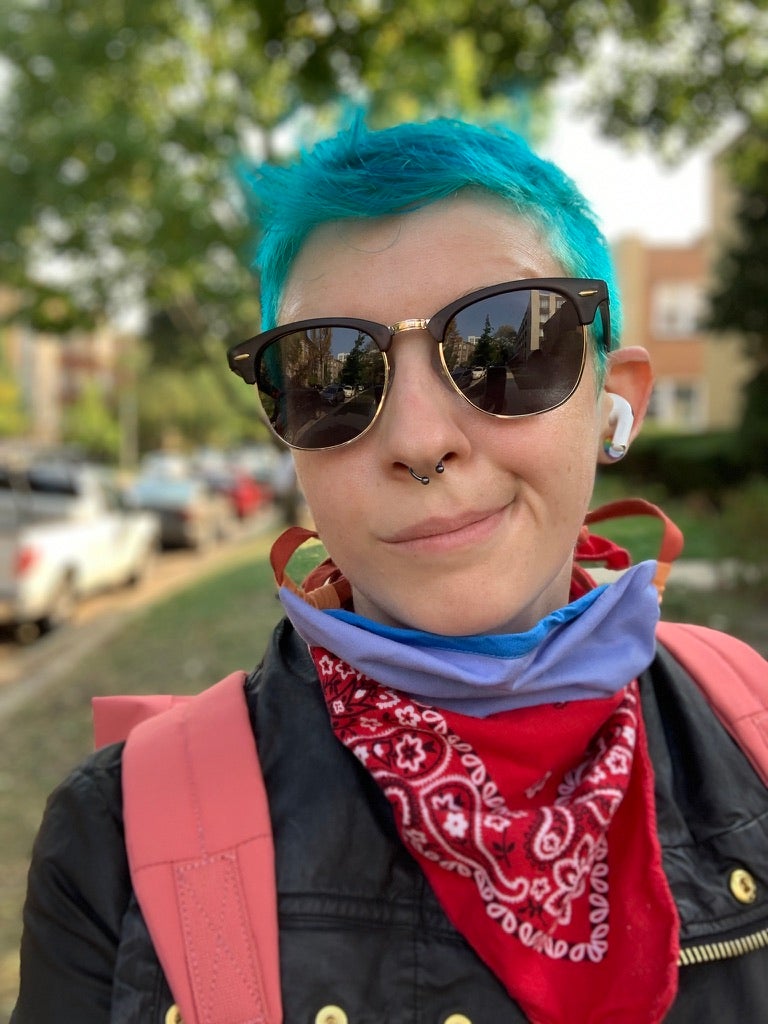 Meg Rock is interested in informal science education, the nature of curiosity, and multimodal communication. She has degrees in creative writing, science illustration, and her M.Ed. from UIC in informal science education. Her own multimodal works include illustrations for researchers across the globe (she specializes in invertebrate zoology), two published books (one on string theory, and another on Rachel Carson), and DIY projects ranging from knitted sweaters to hand-built dining tables.
Before she came to the PhD program to be a full-time student she worked for three years as the Nature Education Coordinator at the Garfield Park Conservatory. Though she no longer works in a museum setting, she still serves on the board of counselors for CAMP, the Chicago Alliance of Museums with Pride.
A Chicago native, she enjoys hiking and camping with her dog in the Midwest, going to museums in Chicago (and worldwide), and practicing yoga. Meg is asexual and she is passionate about connecting with others members of the LGBTQIA rainbow in academia.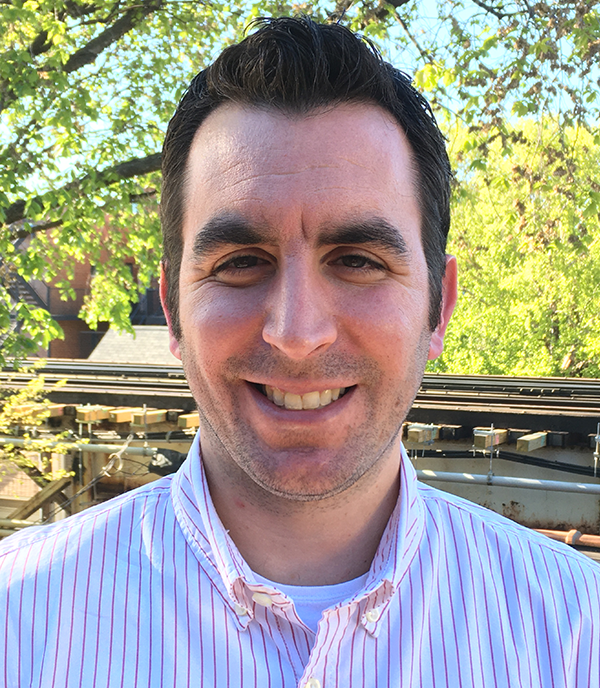 Chris Sabino made his way from New York to Chicago in 2002 to teach 6th grade in Pilsen. This experience cemented his main two passions: mathematics and teaching. Since 2006, he has been teaching mathematics at Harold Washington College. In his time at Harold Washington College, he has been fortunate to serve in a variety of roles parallel to his teaching. In particular, he served as the coordinator for the Committee of the Art and Science of Teaching (CAST) and is currently the co-facilitator for the STE(a)M Professional Learning Community.  He also serves as the Mathematics Department Adjunct Coordinator and Developmental Education Coordinator. He believes, deeply, that mathematics faculty need to come together and be open with each other to continue to grow and serve our students.  Each of these experiences have nurtured his interest in college faculty development. He is passionate about developmental education and preservice teacher education. His current research interests include college mathematics faculty (their socialization, identities, and teaching practices), professional learning communities, inquiry-based instruction, and multimodality in college mathematics teaching.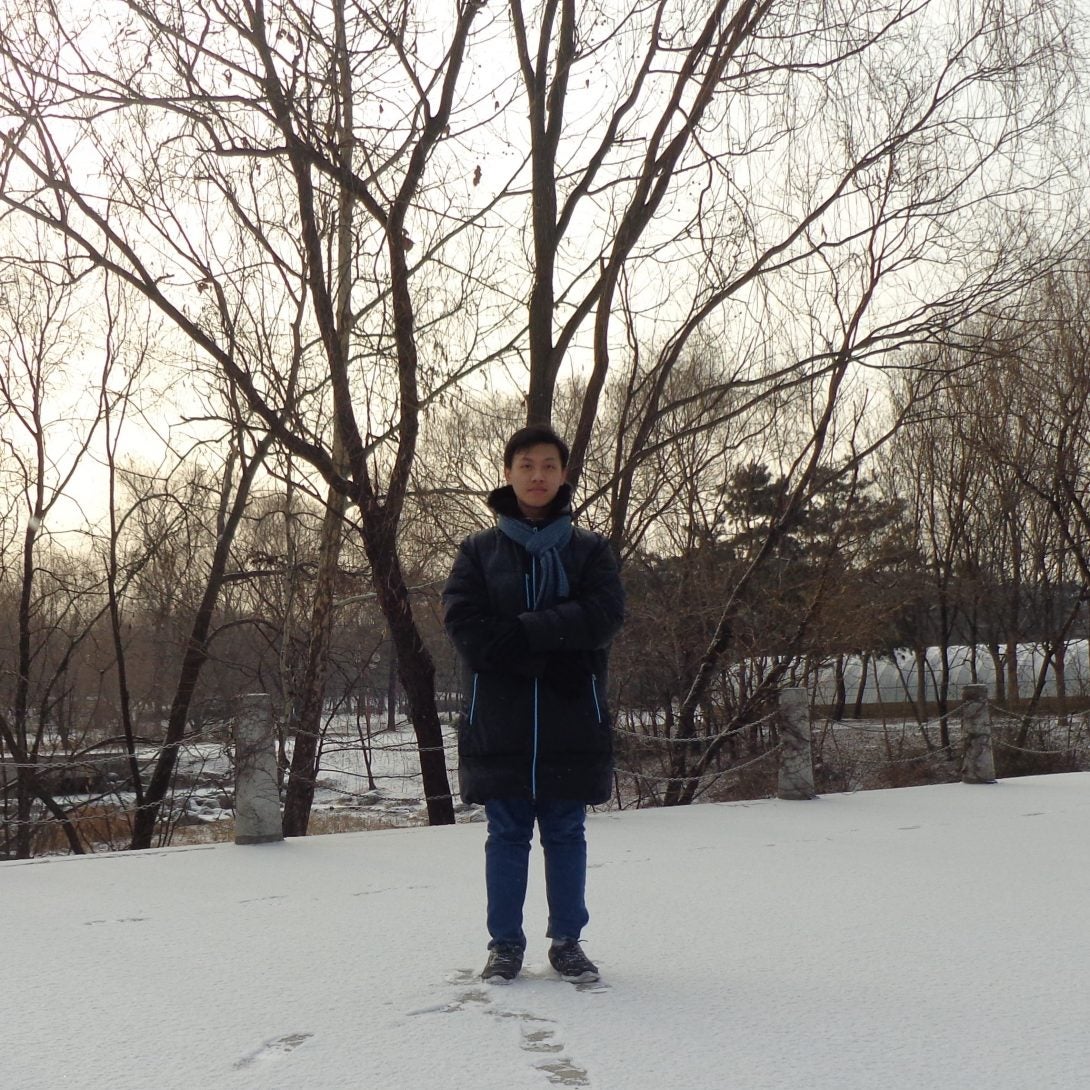 Sopheak (or Sop for short) has a purely science background before the start of his journey at UIC. He graduated MS in physics from the Sogang University (Seoul, South Korea) with a focus on the quantum information theory. He then returned to his home country of Cambodia and planned to become a researcher at the country's only science university. However, he found out that working with middle and high school students was his true passion after a few months substituting for his friend. He accepted the position at an international school and taught physics for 4 years from 2016 to 2020.
Currently, Sopheak is a full-time student in the MSE program in the science strand.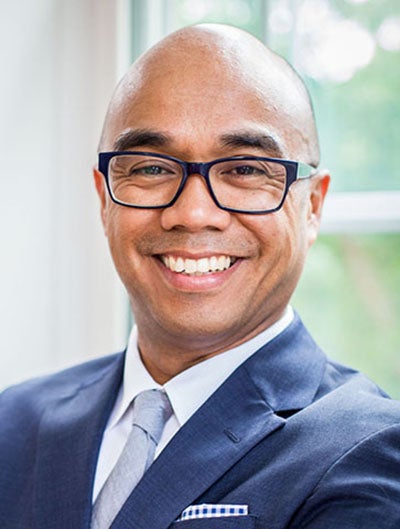 A National Board Certified Teacher, Johan is a high school physics teacher with the Chicago Public Schools. He has taught physics, rocketry, sustainable development, and urban agriculture and has implemented physics curricula with an emphasis on multimodal discourse and model building in the AP and 9th-grade levels. As a doctoral student, he is interested in understanding how students' science identities shape and are shaped by their sociocultural and sociopolitical backgrounds. His current research is centered on understanding the experiences of Filipino American students in physics and STEM in general. These research foci have roots in his teaching experience as an urban physics teacher where equitable discourse, authentic assessments, and student-centered learning allow physics to be more accessible to students of color and young women. He is currently an editor with for the Underrepresentation Curriculum Project, a modular, student-centered curriculum designed to examine and address equity and inclusion in science. When not teaching or doing doctoral work, he is running, doing martial arts, or cooking for his family.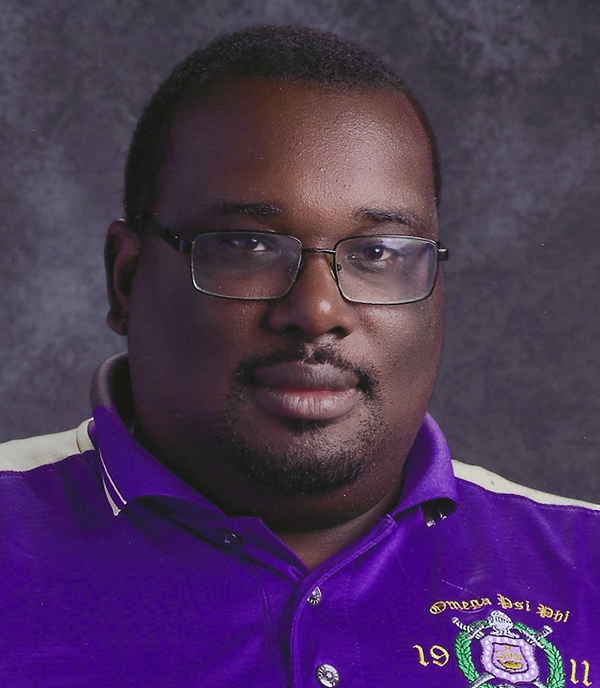 Anthony Thames was born and raised in Mobile, AL.  He is a graduate of Baker High School in Mobile, AL. In 2013, he graduated with a degree in Chemistry and a minor in Mathematics from the University of South Alabama in 2013. That summer, he was awarded the Robert Noyce Pathway to Mathematics Scholarship from the University of South Alabama that would fund his Master's program in education. In 2015, he received his Masters degree in Secondary Education with a concentration in Mathematics. He was then hired by his alma mater, Baker High School, where he would teach Mathematics and coach football for the next two years. In 2017, Anthony and his fiancee (now wife) Marquita Lewis-Thames moved to St. Louis, MO where Anthony taught mathematics and coached football at Hazelwood East High School as well as Webster Groves High School.
Throughout his collegiate experience, Anthony realized that he not only had a passion for mathematics, but a passion for bringing that same energy and love for mathematics to African American students. When Anthony and his wife moved to Chicago in 2020, he wanted to seek out a doctoral program that could help in that pursuit. Thankfully, the MSE program at UIC fit that description well. Currently, Anthony is an adjunct professor at Lake Forest College teaching elementary and middle school teachers how to better understand and teach mathematics to those students that will be in their classroom someday. This is hopefully just the beginning to the influence that Anthony hopes to have on the education system as a whole.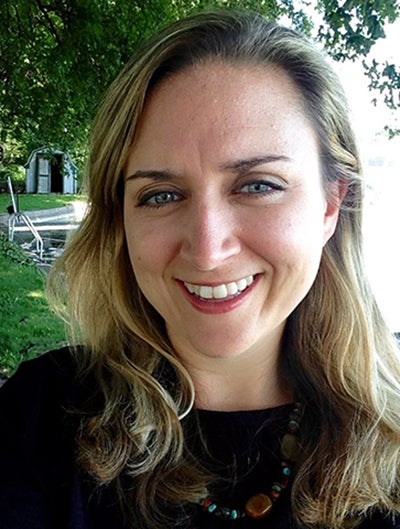 Kathleen Tysiak is a Chicago Public Schools teacher who currently teaches AP Biology and Anatomy and Physiology.  Through these courses, Kathleen enjoys sharing her passion for the sciences with her students and cultivating curious, inquisitive, and active learners.  Kathleen hopes to help her students master scientific practices while also critiquing their role in establishing or reinforcing inequitable structures.  She hopes that students will gain the skills that will be applicable to various facets of their lives and will feel empowered to make decisions in a political society.  During her previous tenure at Westinghouse College Prep, Kathleen pioneered the school's AP Biology program and served multiple leadership roles, including department chairperson and instructional leadership team member, through which she committed to providing high quality professional support.  Kathleen led district-wide PD through CPS as a Yale National Fellow while also mentoring teachers within her own school.  She continues to mentor teachers as a Master Teaching Fellow in Project SEEEC.  Kathleen's research interests include how curricula that emphasize social justice science issues can engage students' complex identities while providing opportunities for students to build competency with science practices and see themselves as transformative agents.  She has presented her research at the 2018 Noyce Summit and 2020 NARST Annual International Conference.
Salvador Venegas is a national board certified math high school teacher at Infinity Math, Science and Technology High School located within the Little Village High School Campus. Salvador currently serves as math department chair and grade level lead teacher. Salvador is committed to serving Chicago Public School students, parents and community members. He is enrolled in the Math and Science Curriculum and Instruction doctoral program. His research interests include critical mathematics and curriculum enactment.