Program Faculty
Faculty Bios
Celina M. Sima (PhD, Northwestern University) is Visiting Associate Professor in Educational Policy Studies and Program Coordinator for the M.Ed. in Urban Higher Education in the College of Education. Dr. Sima has held leadership roles in academic affairs, student affairs, and administrative services at the college and university levels. Dr. Sima's institutional research is on higher education policy and planning and includes the examination of academic advising, minority student retention and success, general education in the undergraduate curriculum, evaluation of mechanisms for the improvement of undergraduate student transfer and faculty retention strategies. Dr. Sima has taught research designs for policy, public sector strategic planning, organization and administration of higher education, history of higher education and student development theory and has taught in the College of Education's Urban Education Leadership program.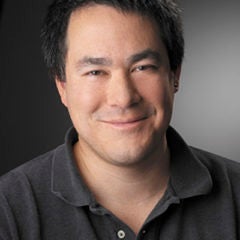 Everett Smith (PhD, University of Connecticut) is Professor of Educational Psychology and coordinator of the online Measurement, Evaluation, Statistics and Assessment Program (MESA) program and the online Educational Research Methodology (ERM) certificate. He specializes in psychometrics, specifically Rasch measurement, and his research interests and expertise include test and rating scale design and analysis for the measurement of latent constructs and testing model robustness. Dr. Smith studies applications of Rasch measurement in the social, behavioral, health, rehabilitation, and medical sciences for both criterion and norm-reference assessments. Among these applications include studies of dimensionality, DIF, cross-cultural equivalence, equating, item banking, rating scale optimization and standard setting. He also serves as the associate editor for the Journal of Applied Measurement, and is on the editorial board of Educational and Psychological Measurement.
Benjamin Superfine (JD, PhD, University of Michigan) is a Professor and Department Chair of the Educational Policy Studies department and teaches classes for Ph.D., Ed.D., and M.Ed. students in the Educational Organization and Leadership and Urban Education Leadership programs. Dr. Superfine's research focuses on the history of education law and policy, school finance reform, standards-based reform and accountability, and teacher evaluation. His research is interdisciplinary and addresses educational issues through the lenses of law, history, and social science. He teaches classes on the history, development, implementation, and analysis of education policy, in addition to the foundations of education research. Dr. Superfine is also the founder and Director of the Research on Urban Education Policy Initiative (RUEPI). RUEPI is a project at the UIC College of Education that is aimed at fostering more informed dialogue and decision-making about education policy in Chicago and other urban areas.
Theresa (Terri) Thorkildsen (PhD, Purdue University) is a professor of Education and Psychology. Focusing on human development, her current research highlights how individuals incorporate their understanding of the fairness of institutional practices into their motivation to achieve academic goals. Findings from these studies illustrate how individuals formulate and enact intentions.  Dr. Thorkildsen seeks to understand how youth come to understand the structure of civil engagement, and how this type of engagement differs from personal and civic engagement. This programmatic attempt to understand why some individuals become highly committed to school while others avoid such commitments is disseminated in a wide range of outlets. She has authored or edited five books as well as a range of journal articles, book chapters, and book reviews. As a fellow of the American Psychological Association and of the American Educational Research Association, she is also an active citizen in a number of professional organizations as well as in the UIC community.
Marc VanOverbeke (PhD, University of Wisconsin, Madison) is an Associate Professor in the Department of Educational Policy Studies, and is Associate Dean for Academic Affairs for the UIC College of Education.  His professional training and research focus on the history of higher education.  In particular, he has addressed the connections between higher education and secondary education and the ways in which the two educational levels have worked together, competed with each other, and influenced and shaped each other.  While his methodological focus is history, Dr. VanOverbeke also explores the policy implications that arise from this historical perspective.  He is a corresponding editorial board member for the History of Education Quarterly (UK), and is a member of the Executive Committee of the International Standing Conference for the History of Education (ISCHE).
Mark R. Martell (PhD, University of Illinois at Chicago) is Adjunct Faculty in Educational Policy Studies in the UIC College of Education, Faculty Fellow in the UIC Honors College, and Affiliated Faculty at the UIC Global Asian Studies Program.  He became the director of the UIC Asian American Resource and Cultural Center in January 2015. Mark's doctoral research explored the racialized experiences of UIC Asian American students and the effects on their student success. Mark is also co-principal investigator for the UIC Asian American and Native American Pacific Islander-Serving Institutions Initiative, where he assists in facilitating grant programs and assists in teaching Asian American courses. He also teaches Asian Americans in Pop Culture, Superheroes and Cultural Mythology, and Comics & Society at the UIC Honors College.  Mark has served as Co-Chair for the Chancellor's Committee on the Status of Asian Americans and has served various campus organizations including AARCC's Advisory Board. In addition to participating in a number of Chicago's Asian American, LGBTQ, and theatre organizations, Mark has taught at Harold Washington College and for the UIC College of Education and Asian American Studies.
Program Contacts
Celina Sima
Visiting Associate Professor of Educational Policy Studies
Ana Valenta
MEd Programs Advisor