Alumni Profiles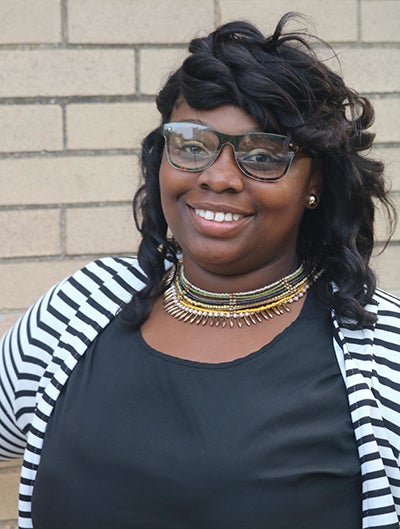 Why did you apply to UIC's Youth Development master's program?
I applied to the program so that I can be intentional in the work that I approach involving young people. I wanted to be a part of a rich learning community where I could acquire knowledge from people with different life experiences. I wanted a degree where I did not only learn from lectures, but through real-life application. UIC's prestige, diversity, and its love for research made me feel confident that the Youth Development Program would exceed my expectations, and it did. Earning my degree in Youth Development at UIC has been life changing for me. I never knew there were so many possibilities in youth development. I am able to be an asset in my profession, church, and community because of the skills and opportunities that were provided for me as a student. I can never thank the community of professionals at UIC who are responsible for making this all possible for me.
How are you currently using your degree?
My degree has opened many doors from all walks of life. As a part of my field experience I helped to create the Diverse Abilities Club for students at one of the City Colleges of Chicago; for students who have cognitive and non-cognitive disabilities. Through continuous improvement plans and assessments, the club is still thriving and members of the club have shown an increased interest in the school as well as other clubs/organizations. Since earning my degree, I have been promoted from working in the Office of Admissions to working as an Academic Advisor within the City Colleges. As a result, I can build positive and healthy relationships that will help students further their education by earning specialized certificates or degrees.
Outside of my profession, I am the coordinator of the Living in Truth (L.I.T) Youth Ministry at Sweet Holy Spirit Church. We focus on building positive and healthy relationships with youth and their families that will transcend the lives of youth in various spaces outside of the church. We value discipleship, knowledge, utilization of spiritual gifts, positive and healthy relationships, as well as spiritual, individual and professional growth. To sustain the ministry, we have a group of teenagers between the ages of 14 to 18 who plan, execute, reflect, and evaluate events that are most salient to them. This group is known as the Youth Ambassadors. Youth Ambassadors actively engage young people in ministry inside the church and beyond; they gain emotional, spiritual, and financial support from other ministries, and from members of the congregation; they improve and utilize their spiritual gifts through collaboration and partnerships; they develop leadership skills through scaffolding experiences from youth leaders; and they re-establish the ministries brand throughout the church and community by actively participating in ministry functions. During the summer, we created a program called STEP UP that kept youth safe between the ages of 6 to 18. We taught a mixture of spiritual, educational, and personal principles that can be used in all facets of life. During the program youth learned: American Sign Language and the history of the culture, how to prep meals, the history of our church, and digital media/marketing. The youth go on several field trips throughout the summer and take part in personal enrichment workshops.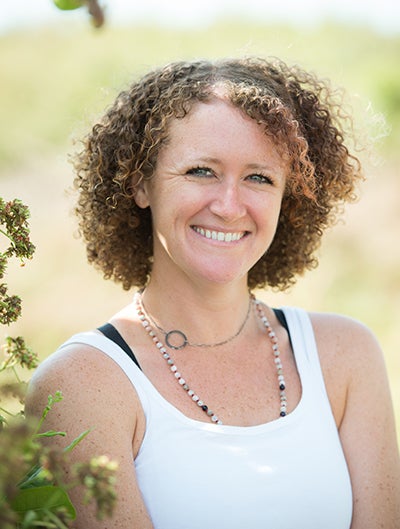 Why did you apply to UIC's Youth Development master's program?
I applied to the Youth Development Program ultimately because, once I found the information online, I felt drawn to the program. It seemed to be the only program that resonated with all my aspirations; professionally, intellectually, emotionally, and spiritually. At the time of applying, I was concerned with the heavy focus on standardized testing taking resident in school after No Child Left Behind, with funding in schools being diverted away from the arts, extracurricular, and social emotional learning, and with the increased security measures that seemed to be doing more harm than good for students after September 11. All this considered, I knew that my place was not in the role of a formalized teacher within the school system. I felt that young people deserved safe and supportive places, especially amidst all these policy changes, where their voices would be respected – I wanted to be well-prepared to help build those spaces with communities.
How are you currently using your degree?
Ironically, I now find myself as a Middle School Science Teacher at a PK-9 international school in The Gambia, where I am utilizing various aspects of Youth Development philosophy and practices on a daily basis. With our culturally diverse and mildly transient population of students, we start each day with various activities that help students navigate, discuss, and deepen their understanding on individual identity, their familial or cultural identity, and their sense of identity in community at the school. These conversations not only build the students connection with the school, but they offer an invaluable opportunity to build trust between myself and the students – what I believe, above all else, to be the most effective teaching tool in existence.
In my classroom, I continue to make gains with the three dimensional learning approach of the Next Generation Science Standards, which aligns pretty naturally with aspects of Youth Development. I design my classroom lessons with student exploration and inquiry at the heart of each unit, each assignment, and each demonstration. I work hard to incorporate opportunities for support, choice, and leadership within the classroom, so that students can begin to trust themselves with their own learning – identifying what they need within a safe space for investigation. I check in with students to elicit reflections on their learning before and after major assessments to hear how they are feeling about the content, the pace, the work load, and any struggles that they may be having in the class. Of course, having a small class allows this aspect of my work to be feasible.
I was the Student Council Coordinator last school year. In this role, I utilized my position to help the students create an overall structure for meetings and set goals for the remainder of the school year. When that was established, I worked primarily with the President of the Council to assist her in creating an agenda for each meeting, supporting her understanding of the contexts for various situations, and encouraging her confidence in managing the meeting effectively. As such, the students successfully organized a bake sale, holiday cards, an overnight lock-in, a graffiti day at the school, and an end-of-year party.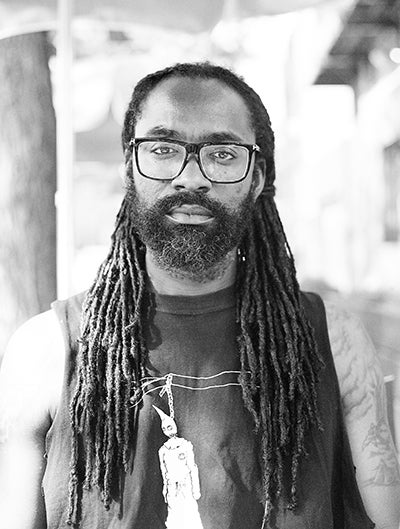 Why did you apply to UIC's Youth Development master's program?
I wanted a better understanding of the mental, physical and social development of youth. YD allowed me to develop a progressive analysis of not just the development of youth, but educational psychology. I walked away from the program with the competence and confidence to create and implement contextually-sensitive educational programing for youth and adults.
How are you currently using your degree?
I am currently utilizing my degree as a permanent lecturer in topics such as diversity and social justice for undergraduates at UIC. I also run an organization on the west side of Chicago, which creates and implements programming to support the holistic development of Black youth. In addition to teaching and organizational coordination, I have also continued my studies at UIC as a PhD student in Educational Psychology.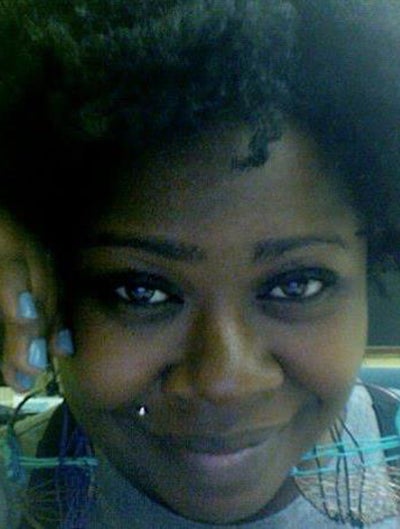 Why did you apply to UIC's Youth Development master's program?
In order to direct youth in finding their voice and provide a platform for them to use it, I had to first find my voice. The best way to do this is by furthering my education and addressing issues of race, identity, culture, and class. As an artist and activist for social justice, I had worked on several conceptual photography projects studying identity and origin, focusing on how the external things in life create our internal beings, and how this defines who we are as people and how we engage the world around us. I spent the last seven years of my career working in the Chicago education system and analyzing the various components of learning, behavior, values and environment. These modules create a culture and a society and this society then nurtures and raises our children.
My ultimate goal was to develop an Arts Education Center in the urban community for youth and adolescents. I not only believe in arts education and providing opportunities for youth but also creating and rebuilding a culture to rediscover or redefine black identity. Black youth lack a solid geographical reference for their history. The continent of Africa is too vast; therefore, African Americans are culturally removed, which only internalizes and maximizes the feeling of displacement in their home of America. Media and the privileged society have defined black history and black culture. This portrayal is largely oppressive, stereotypical and violent. I want to learn how to facilitate discussions of empowerment, origin, and identity among the African American young adult population.
How are you currently using your degree? I am currently working with Free Spirit Media as the In-School & Curriculum Program Manager, before this I was a Lead Teacher in North Lawndale College Prep with Free Spirit Media teaching photography and cinematography. FSM uses digital media and youth development to provide youth of color with the opportunity to change the narrative of their neighborhoods, communities, etc., through journalism and filmmaking.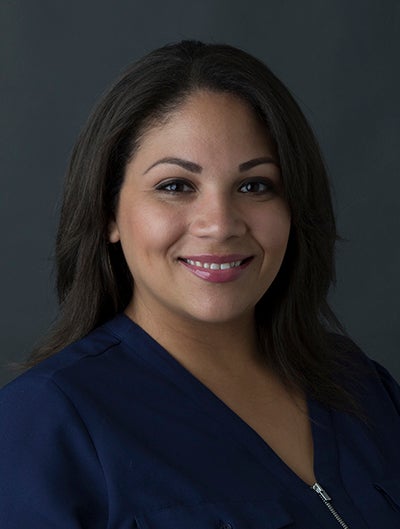 Why did you apply to UIC's Youth Development master's program?
I wanted to pursue a degree in a field that I felt most passionate about. Having worked in the non-profit sector with children and young adults for over 10 years, I did not feel that other graduate programs provided the space to explore topics that related to my field or experience. The YD program offered exactly what I was looking for and more. I felt that the YD program was another step in legitimizing the Out of School Time field. I felt as if I rarely connected to quality professional development opportunities for practitioners during my time in the field.
How are you currently using your degree?
As the Director for UIC's Office of First-Year Initiatives, I use my degree to understand how we (UIC) can best support college-bound youth in their transition to post secondary institutions. Additionally, we incorporate the positive youth development framework in creating new programs that support underrepresented youth at the University.