Meet the MISTERs
In Fall 2018, UIC welcomed its first cohort of MISTERs, who are all enrolled in the College's BA Urban Elementary Education program. Each year, the College introduces a new cohort of MISTERs, who engage in community-building and academic support activities as a group. Learn more about our current MISTERs:
My name is Jaylen Birt. I am the middle child of five. I am a sophomore at UIC. I am majoring in Urban Education as well as enrolled in the Call Me Mister Program. What made me choose this path to walk is the environment I was in and the lack of male teachers in educational life. I grew up on the south side of Roseland. Outside of my school life, I play ball and work out mostly. One goal I always keep ahead of my feet is to always want knowledge. Because knowledge is power, and power is everything in this world.

|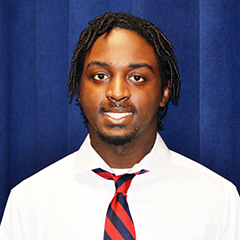 My name is Jonah Durbin, and I am attending the University of Illinois at Chicago.  I was born and grew up in Chicago until I moved to Edwardsville, Illinois after fifth grade. I enjoy playing soccer with my friends, skateboarding, playing video games, and drawing. During my time here at UIC, I will be pursuing my bachelor's degree in Urban Education. Currently, I am in the Call Me Mister program. This program helps male students of color gain the knowledge to become great future educators and role models for kids.

|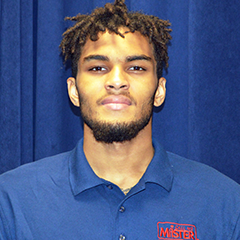 My name is Reon Gillespie and I am a part of the MISTER program. I am a sophomore and am studying Urban Education. I enjoy playing sports year-round and going back to my community on the Southside of Chicago to help in any way I can. I look forward to being a part of something bigger than myself with the family I call UIC.

|
My name is Jonathan Romero and I am a member of the Call Me Mister program here at UIC. I am proud to be a part of the Mister program because I can be around people that share similar goals and ambition as mine. Growing up I only had about three male teachers and they were often viewed as role models for the children, more specifically the guys because many of us grew up without father figures and just having the presence of a male figure in your life at such a young age can make a huge impact/difference later in life. My dad never finished school and would always tell me it was my choice whether or not I wanted to be like him and that education would be my way out of our generational "pobreza" ( poverty/being poor). I want to become a teacher so that students understand the importance of learning not only during their school years but throughout the entirety of their life. I want to be the person that I needed when I was younger and be able to put myself in the child's perspective. My goals right now are my priority and those being to graduate with a bachelors degree in Urban Education and soon after get a coaching license to one day form my own soccer club. I try to play soccer any chance I get and I want to share that passion with younger generations too.

|
My name is Trevon Turner. I am currently a sophomore at UIC. I am a part of the Urban Education major and the Call Me Mister program at UIC which aims to get more black and brown males to become teachers. I am the second oldest child in my family. Something that I like to do in my spare time is going to the gym and workout. One of my future goals will be to reach out to more youth and get them to like math and connect with them to find out ways that I could get them to understand topics that they find difficult.

|
Wesley A. Mullens | My name is Wesley Mullens, I am going into my third semester at the University of Illinois at Chicago as a Mister. I am attending UIC in order to earn a bachelor's degree in Urban Education. I chose this degree mainly because I saw it as an opportunity to "be somebody" at a time when I had no plans or goals to be anything. I want to help students not feel that way when making a decision that could affect their lives in so many ways.
My name is Alan Aburto and I am pursuing a bachelor's degree in Urban Education. I am the oldest sibling of three and the first person in my family to attend college. I am also part of the President Award Program here at UIC. I recently started working at South Loop Elementary, through Youth Guidance, as an after-school instructor for first graders. Besides being in PAP and working, I am also a Mister from the Call Me Mister Program, a program that helps build a more diverse teacher workforce by helping young men of color, the most under-represented group of teachers, achieve their goal of becoming teachers. Through this program, I'm not only looking forward to seeing the number of male teachers of color increase but also knowing that I can become someone that young boys will be able to identify themselves with and maybe influence them to become teachers themselves.

|
I am studying Urban Education at UIC. I was born raised in Little Village, Chicago and went to CPS my entire academic career. Growing up, school kept me on a good path and introduced me to many passions I hold today. One of those is soccer, winning city titles with my elementary school. Later, I had the honor in representing my city playing for Chicago Fire at the youth level for several years. Here at UIC, I joined the Call Me Mister program, a cohort that supports future male educators. I plan to use this support to go back to Little Village and be a community leader.

|
My name is Juan Hernandez and am enrolled within the Urban Education program. At UIC, I'm involved in the UIC Engage program, which is an after school program that helps tutor elementary students in reading, writing, and mathematics at local schools and centers in Chicago. I'm also a part of the inaugural Call Me Mister cohort at UIC, which is a seeks to increase the pool of male teachers who come from a more broader and diverse backgrounds in elementary schools. With this program I hope to gain more knowledge and opportunities to become a more effective and impactful teacher so that I can provide the best education I can to my students.

|
My name is Edgardo Olivarez, although I go by Eddie. I am currently at the University of Illinois at Chicago, where I am pursuing a bachelor's degree in Urban Elementary Education. I am the youngest sibling of five and a first generation college student. At UIC, I am a Mister from the Call Me Mister program. After classes, I babysit three of my cousins, which means picking them up from school, preparing them a meal, helping them with their homework, and make sure they get their chores done for the day.

|
My name is Armando Romero and I am currently enrolled in the Urban Education undergraduate program. I am the middle child of three and I am the second person in my family to attend college. I try to be as involved as I can on campus, and with that I am a part of the UIC engage program where we go to elementary schools and help tutor students with their homework. I am also associated with the Omega Delta brotherhood fraternity. I love to play soccer and any sport possible, so I decided to take part in the UIC intramural soccer league. I am also a part of the inaugural Call Me MiSTER cohort where we focus on diversifying the kids and the teachers within elementary schools by increasing the amount of male, minority teachers. What I hope to gain from this is to help make schooling for everyone as open as can be and to not only have an impact on children in class, but for them to impact me as well.

|
My name is Ja'Waun Terion Williams. I was born and raised on the southside of Chicago in the Beverly area up until fifth grade. My family then moved to the south suburbs in the Country Club Hills area where I finished the remainder of my schooling. I am the youngest of two children and I also have a five-year-old niece whom I love dearly. Outside of school I am extremely busy, my time is always used productively. I am the campus president of my service based fraternal organization Alpha Phi Alpha, I work for UIC groundskeeping, I am enrolled in the ROTC courses here at the university on a future Army officer track, I am also currently contracted with the Illinois National Guard, as well as being a full-time businessman.

|