Working with Chicago, national and global communities
Poisoned Onion Project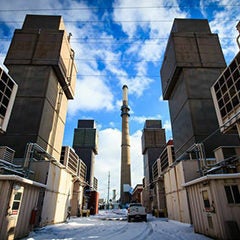 Faculty and students at the College of Education are working with teachers from Chicago Public Schools, chemists and environmental scientists from UIC, Northwestern University, Loyola University and members of the Chicago Environmental Justice Network to build opportunities for children to study heavy metals contamination in their communities.

Learn more about the The Poisoned Onion.
Project Green Flame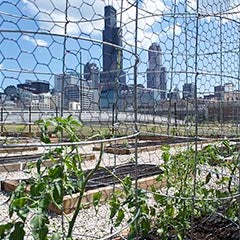 Project Green Flame was started by two College of Education students to promote urban agriculture and associated life skills in low-income areas.  The project includes an urban garden opened in 2016 aiming to address issues of sustainability and food security in low-income Chicago communities.

Read more about Project Green Flame.
Chicago Teen Lit Fest
The College is a sponsor of the annual Chicago Teen Lit Fest, bringing together writers, poets, fiction writers, zinesters, gamers, memoirists, bloggers, performers in a creative space for young adults to unlock and discover their unique voice through literary arts.

Learn more about Chicago Teen Lit Fest.