Culturally Relevant Science Focus of Research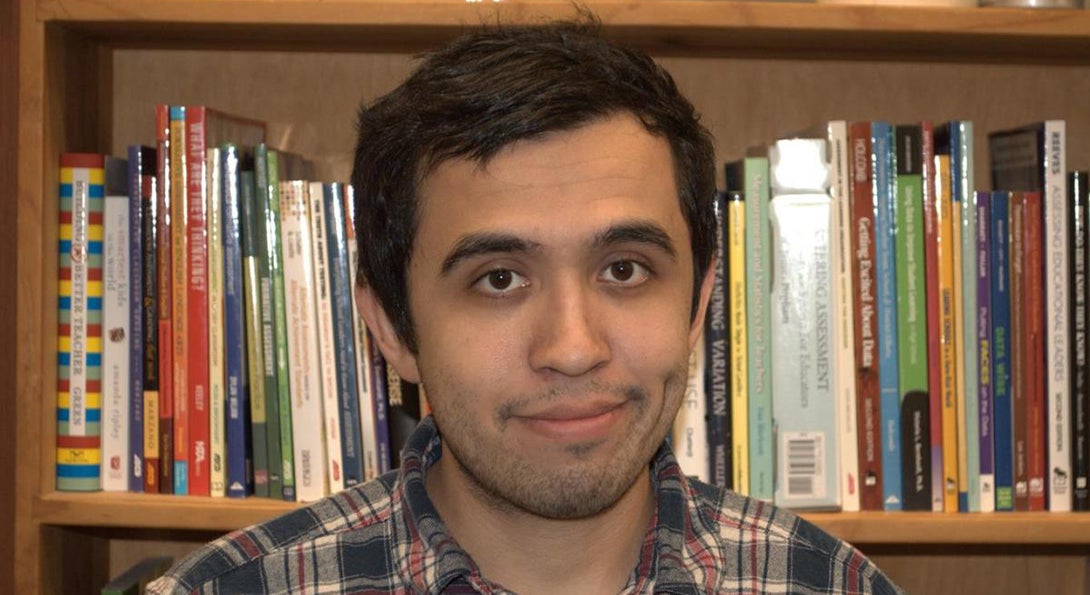 As a future science teacher, Ramon Gutierrez sees science as a foundation for all subjects in the school classroom.
As a student-teacher completing fieldwork at Shields Middle School, he thinks about blending science into literacy lessons by introducing non-fiction texts.  Or in social studies classes, he envisions a lesson on the current measles outbreaks compared with an analysis of malaria cross the world.
Gutierrez is building his skills creating science curriculum as a recipient of the 100 Hour Undergraduate Research Award, working with Ingrid Sanchez Tapia, PhD, lecturer of curriculum and instruction to study the meaning of culturally relevant science instruction.
"We're thinking about science instruction in a way that moves away from the popular euro-centric view of what science is and creating content that provides greater equity for students," Gutierrez said.
Gutierrez says reaching cultural relevancy means understanding what students perceive to be relevant in their own lives.  For low-income urban students, access to childhood science experiences may be limited, meaning that cultural relevancy in science needs to target students' culture and interests in addition to science knowledge they may already possess.  As a future teacher, he says he sees the need to readily connect with students' parents because parents hold such sway over their children's thinking and development process.
As a research scholar, Gutierrez has conducted a literature review and will build on that knowledge by completing audio and video interviews with parents of students at Shields Elementary, where he is engaged in his fieldwork in a 7th-grade science class.
Down the road, Gutierrez aims to become a biology teacher, building on his academic experiences at UIC starting out as a nursing major and immersing in a number of biology classes.
"This research experience will really help my curriculum-building when I become a teacher because I will know the questions I need to ask students and how to look at data," Gutierrez said.
Modified on October 05, 2017