Indigenous Languages in Education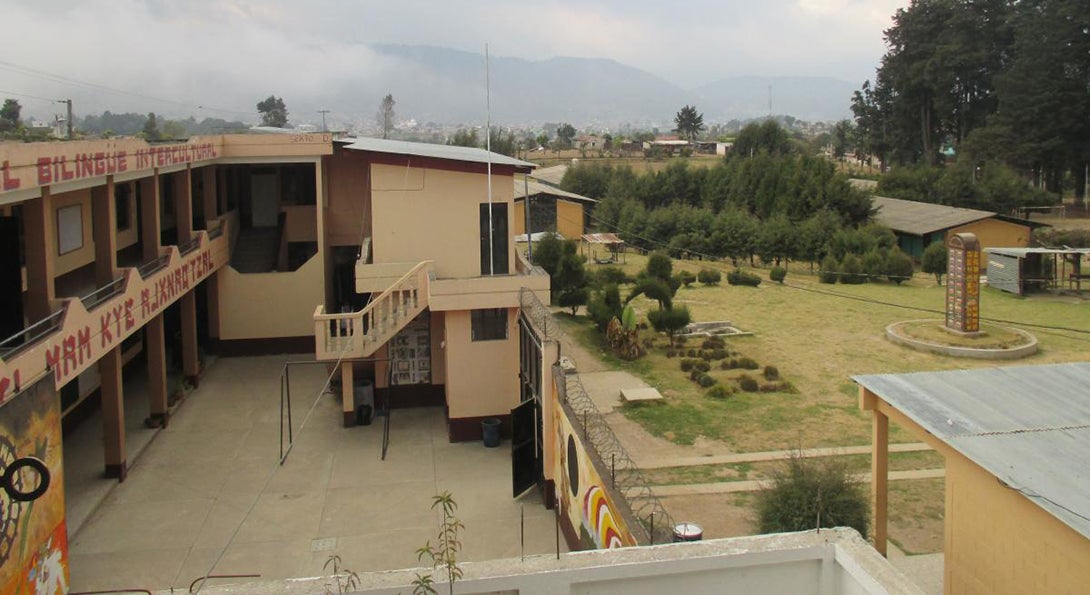 For Lydia Saravia, her doctoral thesis is a personal journey.
Saravia's great-aunt, Lucila Rodas de Villagran, was murdered during Guatemala's 36-year civil war because of her anti-dictatorship activism.  de Villagran was also a director of Escuela Normal, a Guatemalan school for women, and was committed to educating indigenous populations, frequently heading into rural areas to teach literacy.
de Villagran published her doctoral thesis in 1965 examining the education of women and low-income people across Guatemala.  Today, Saravia is following in her footsteps, exploring in Guatemala's western highlands how language is represented and presented to students.  Specifically, Saravia is investigating how the mam native language is given classroom space when competing with Spanish and English language education.
"When you talk about capitalism, there is always this urgency to leave the community to provide more, to be able to work," said Saravia, a PhD Curriculum Studies student at the College of Education. "There can be racist attitudes towards people who speak an indigenous language, a stigma.
"Indigenous people are romanticized by tourists, but there is definitely an urgency of what we need to preserve."
For example, in her research, Saravia identified indigenous Guatemalans who spoke Spanish with a man accent faced stigmatism, as well as women who wore traditional dress.  In schools, Saravia found schools have built entire computer labs for English language learning, while no technology was afforded to Spanish and other indigenous language classrooms.  Teachers attempted to compensate by decorating a classroom and labeling it the mam laboratory despite the lack of technology and resources.
On the other hand, Saravia says her school site is successfully teaching a progressive curriculum.  She found some schools in financially dire straits lacking textbooks and electricity that balanced the need to teach global languages such as English and Spanish while still placing a huge emphasis on the mam language.  Teachers share cultural concerns about foreigners coming to Guatemala, not so much in a nativist sense but in the concern about indigenous cultures being co-opted rather than celebrated.
"They want students to be proud of who they are to carry on knowledge and cultural traditions," Saravia said. "There's a sense it may all be lost in 50 years, because it's something [teachers] see repeated over and over again."
Saravia says the teachers and community members she worked with made very clear the sense of obligation placed on her research because of the importance of the message of the positive work accomplished by educators, a message not often included in the narrative of Guatemalan schools.
Modified on November 01, 2017