"Seen and Heard" Features Children's Works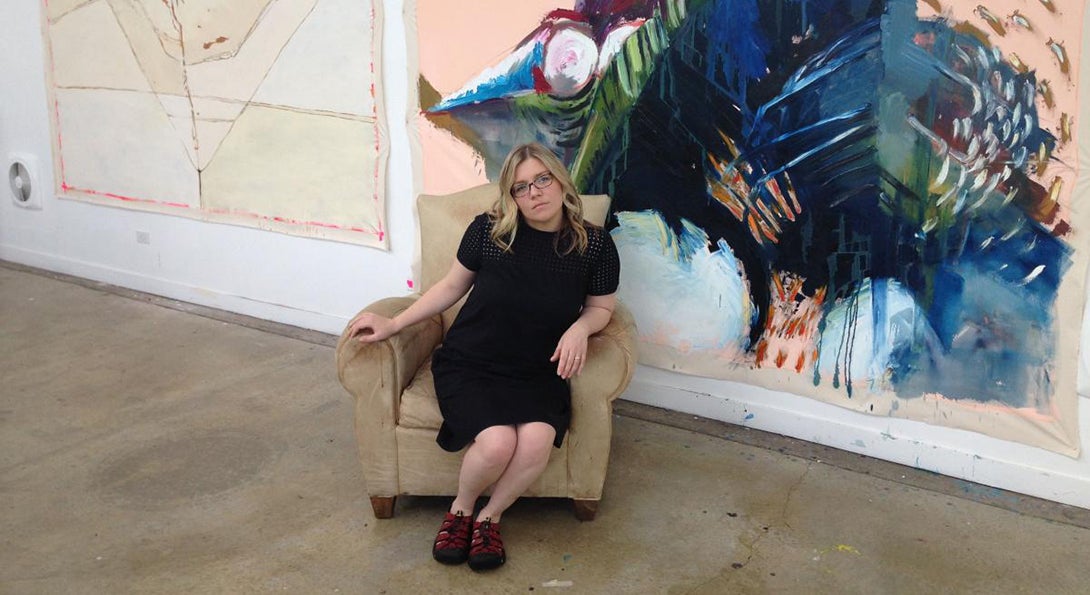 What will the earthlings of 300 years in the future think of us denizens of the early 2000s?
"For me, I think about knowledge, and I think it will seem very strange that we do not incorporate children, literature written by children," says Rachel Harper. "People will ask, 'How did they live their lives without incorporating children's knowledge?'"
That sentiment is the basis for a project sponsored by the John T. and Katherine D. MacArthur Foundation and Chicago Art Department started by Harper, PhD Curriculum and Instruction student.  Called "Seen and Heard," Harper (photo, below) is creating forums for children's literary and artistic works to be taken seriously in the adult world.
Her first venture is a quarterly publication of children's cultural works including art, philosophy, science and other knowledge work of children.  The publication will be curated by Ada Gray, a 10-year-old actress and theater critic who has reviewed theater shows since the age of 4 at her blog, "Ada Gray Reviews for You."  Harper envisions the publications as tools for her to advocate for inclusion of children's works in wider contexts.
Harper says Chicago Public Schools works hard to show off works of student art, but she says the context always takes place within curriculum or as evidence of learning or proof of art education in schools.  She says the most developmentally important tool for children is to develop their own inquiry and have that inquiry validated in a larger context to give them standing to pursue their own voice.
"Works of children's own design and practice builds confidence to approach formalized studies through an individualized lens," Harper said.  "Each of us has an aesthetic practice, an inquiry-based practice, and for a child that practice is interacting with the world, of contributing knowledge, of learning and developing, the whole practice of being and becoming a person."
The practice of being and becoming is strengthened, Harper argues, when a child likes the way they engineer works of significance and when the adult world validates their practice.  Validation of one's worldview helps a child gain stronger footing for problem solving, she says.
Harper stresses that her project is attempting to expand the concept of children's knowledge development beyond the strictures of art itself.  Art education has a long way to go towards understanding and enacting practices that recognize rich and aesthetic lives, she says.
"Art is the in our everyday ways, the way we set the table, the way children draw with chalk on the sidewalk," Harper said. "Art helps us understand our humanness not only for a few people but for everyone."
Modified on November 01, 2017