2014-15 Community Engagement Projects
Each year, the College of Education provides grant funding for community engagement projects created by students, alumni, faculty and staff, strengthening communities locally, nationally and globally. Featured below are currently-funded projects for the 2014-15 academic year.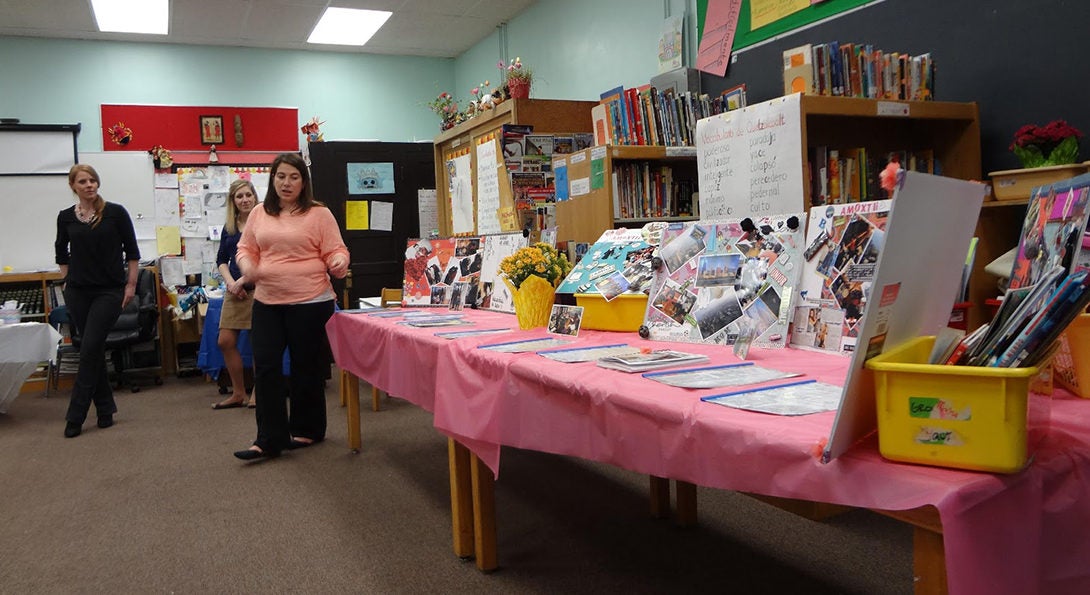 Jessica Hovland, Maria de la Luz Soria, Eyrn Van Acker and Maria Velzquez, PhD Special Education students; Marie Tejero Hughes, PhD, professor of special education
This project engaged Latina adolescent girls in reading by focusing on culturally relevant literature. Girls ages 8-12 met weekly and discussed novels featuring a Latina as the main character, sharing insights on culture and self-identity.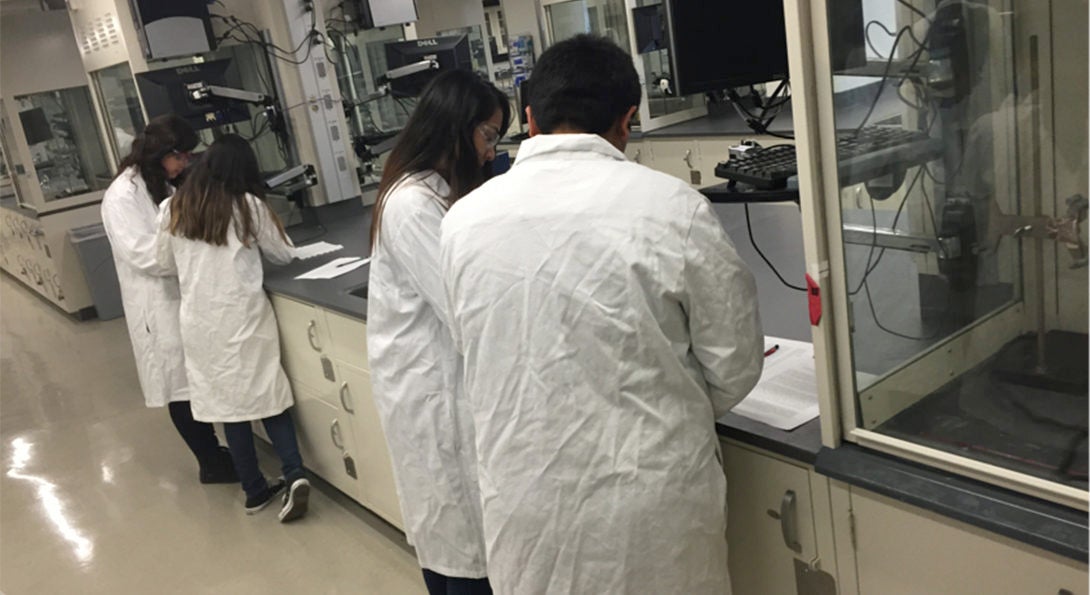 Daniel Morales-Doyle, assistant professor of science education & PhD Curriculum Studies '15; David Segura, PhD Policy Studies in Urban Education student; Maria Varelas, PhD, professor of science education; Amy Levingston, MEd Science Education '13
This project supported community-relevant science fair projects conducted by Social Justice High School students, organized a family science night in the Little Village community and captured scientific funds of knowledge of environmental justice activists in Little Village.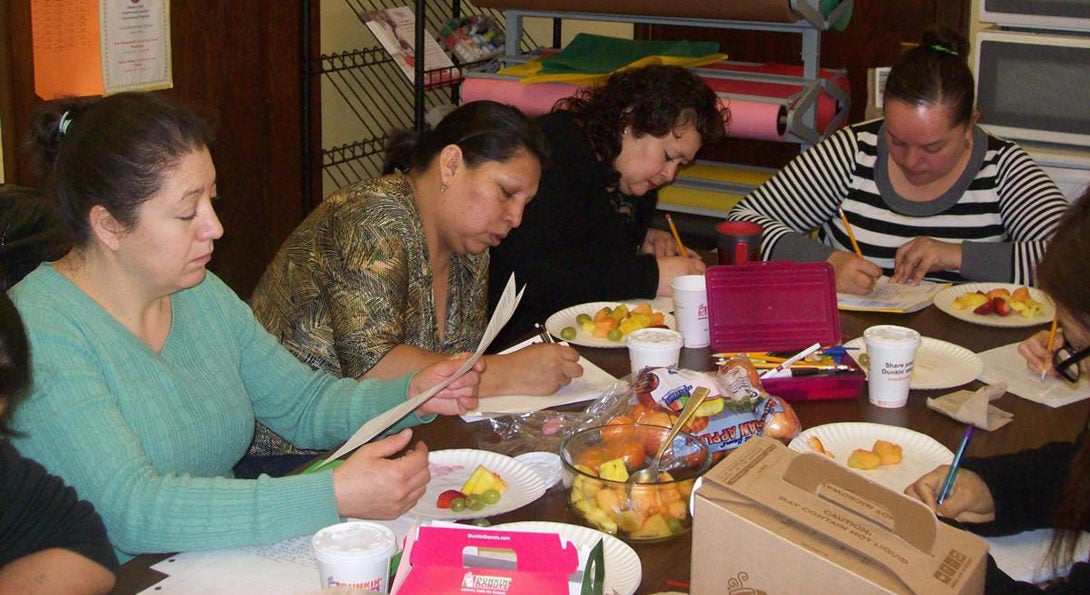 Janise Hurtig, PhD, co-director of the PRAIRIE Group and coordinator of the Community Writing and Research Project; P. Zitlali Morales, PhD, associate professor of curriculum and instruction
Weekly writing workshops with Latino immigrant parents, mostly mothers, took place at Whittier School in Pilsen and Volta School in Albany Park. Parents read and discussed personal narratives and responded to prompts drawn from themes of discussions. Stories were published in Real Conditions magazine.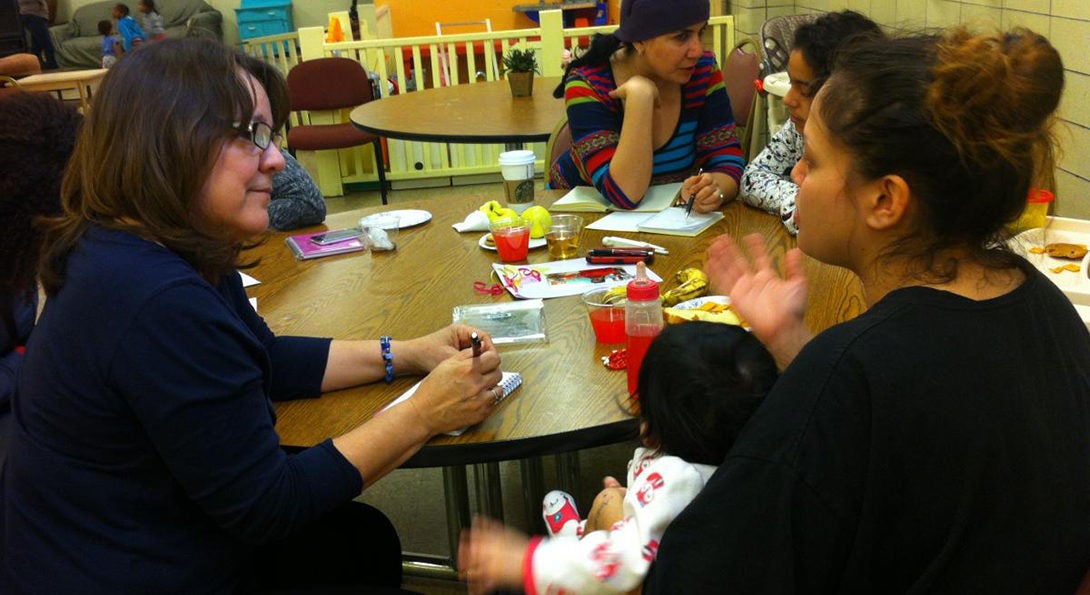 Cheryl Watkins, PhD Special Education '15
Project volunteers worked with women living at Maria Shelter in Englewood to share a story about something of interest to them and create a permanent memory of that story alongside their children. Over four weeks, these mothers identified, wrote, edited and perfected the memory story they wanted to memorialize.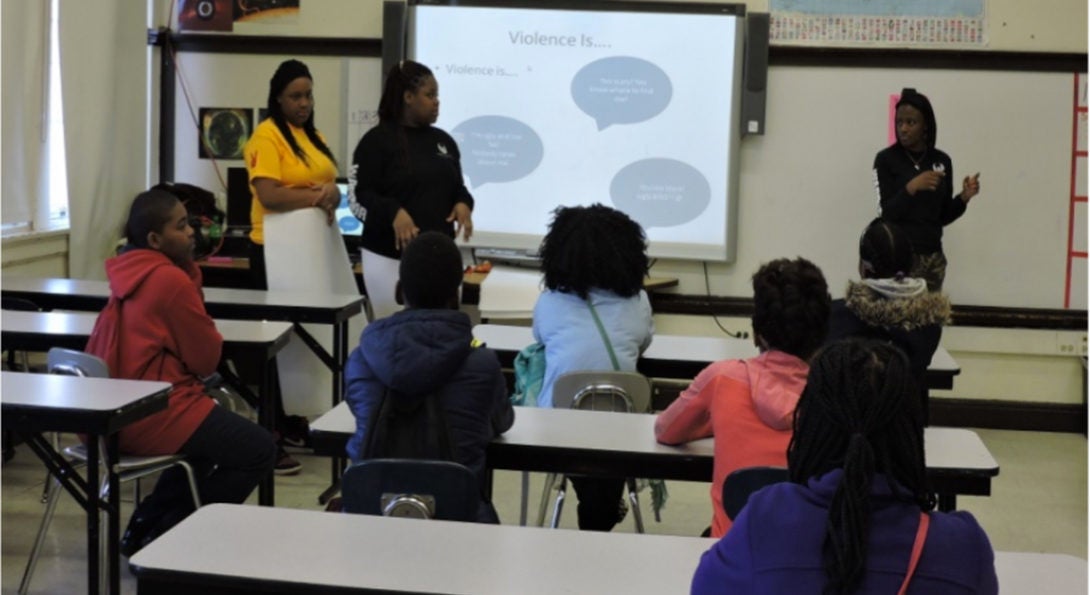 Kristen McShane, PhD Special Education student
Students from North Lawndale College Prep's "Peace Warriors" led lessons at Polaris Charter Academy on resolving conflict without the use of violence. The lessons foused on exploring community building, different types and levels of violence and practice with "peace circles" to foster restorative skills.
Elia Olivares, MEd Language, Literacies and Learning student
At Todd Early Childhood Center in Aurora, bilingual and English-learning parents and their children engaged in literacy awareness practices with a goal of increasing parents' impact on children's literacy learning. Parents were guided through literacy instruction practices and an interactive literacy activity in their home language.
Cindy Collado, PhD Special Education student
The SpEducators Network, a UIC student group, hosted three workshops for families and educators of students with disabilities. Presenters focused on family strategies to navigate the complex special education world and teacher tips to empower students and create culturally responsive curriculum.
Danton Floyd, MEd Youth Development '13 & PhD Educational Psychology student; Aja Reynolds, MEd Youth Development '12 & PhD Policy Studies in Urban Education – Social Foundations of Education student
Floyd and Reynolds worked with teachers at Marshall High School to facilitate dialogues with students on pressing issues in their communities. These conversations generated 360 Nation, an intergenerational organization supporting the positive development of Black youth.