2016-17 Community Engagement Projects
Each year, the College of Education provides grant funding for community engagement projects created by students, alumni, faculty and staff, strengthening communities locally, nationally and globally. Featured below are currently-funded projects for the 2016-17 academic year.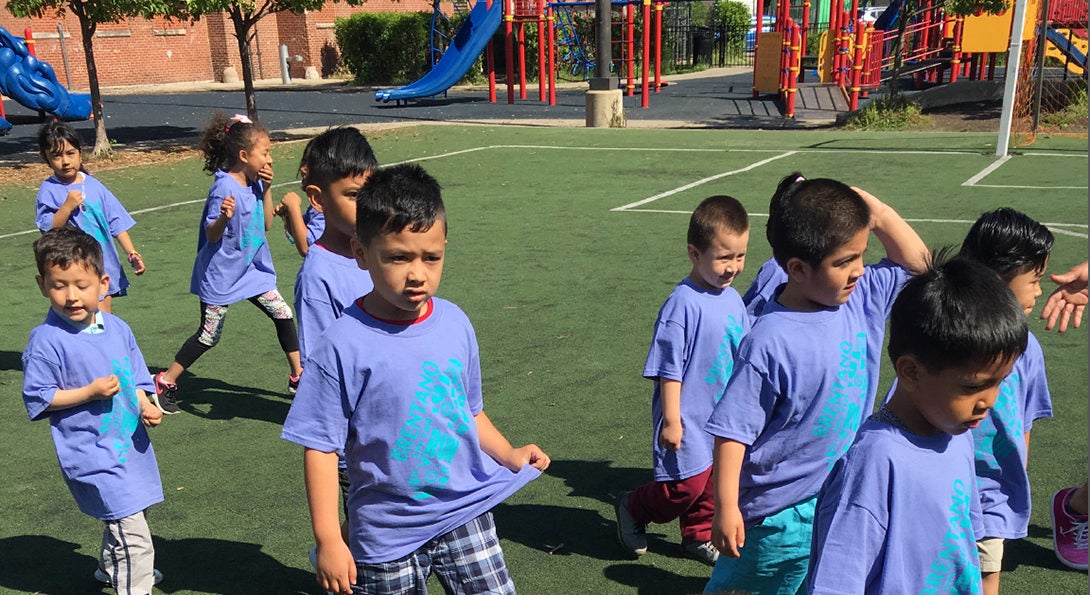 Vy Nguyen, PhD
In collaboration with: Brentano Math and Science Academy, Logan Square
This year's Brentano on the Run engaged roughly 200 students, teachers, parents and community members who came out to run, volunteer, and support our annual fun run through the Logan Square community. Prior to the run project participants supported students by training for the event. A group of 53 students and four teachers met once a week for seven weeks to work on stretching, breathing and endurance to prepare for the final run. Students, friends and family members participated in a 1.5‐mile run from the school to the Illinois Centennial Monument and back again. Teachers and parents monitored crosswalks for safety and capped off the event with popsicles and a gallery walk of Brentano Math and Science Academy in Logan Square.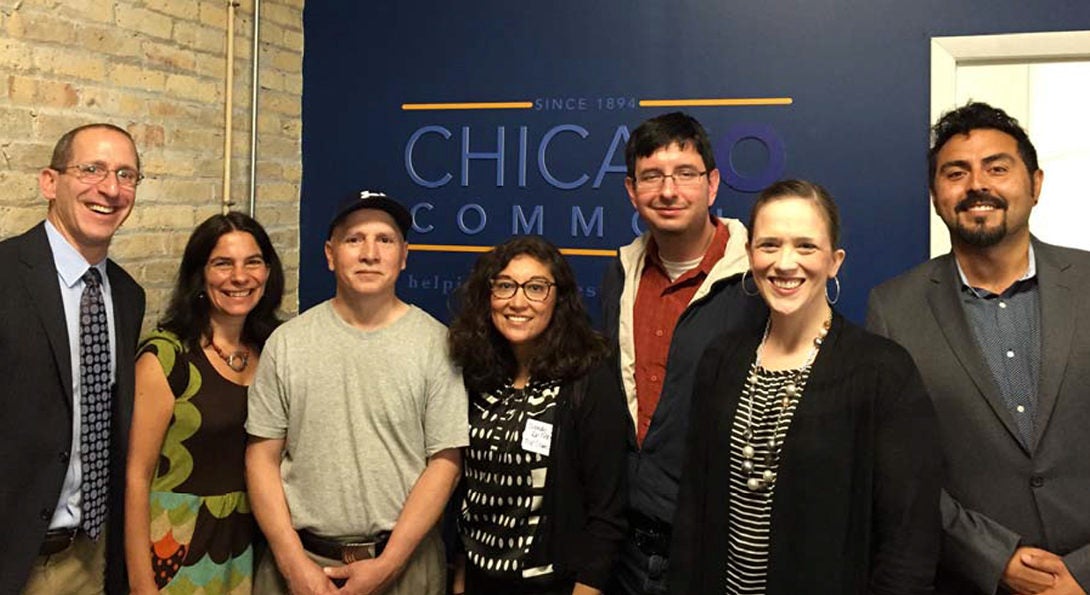 Catherine Main, clinical lecturer of early childhood education
In collaboration with:  Chicago Commons Network, West Humboldt Park, Grand Boulevard, Pilsen and Back of the Yards communities
This project focused on building an ECE pipeline directly from the communities served within the Chicago Commons network. The network includes four early childhood centers serving 750 children and 500 parents/primary caregivers in West Humboldt Park, Grand Boulevard, Pilsen, and Back of the Yards communities. More than 70 percent of the families identify as Latino and twenty‐five percent identify as Black.  Parents from these families engaged in a model program to gain training and practical classroom experience towards earning an Illinois Gateways Early Childhood Education (ECE) credential and credit bearing course work in Health, Safety and Nutrition.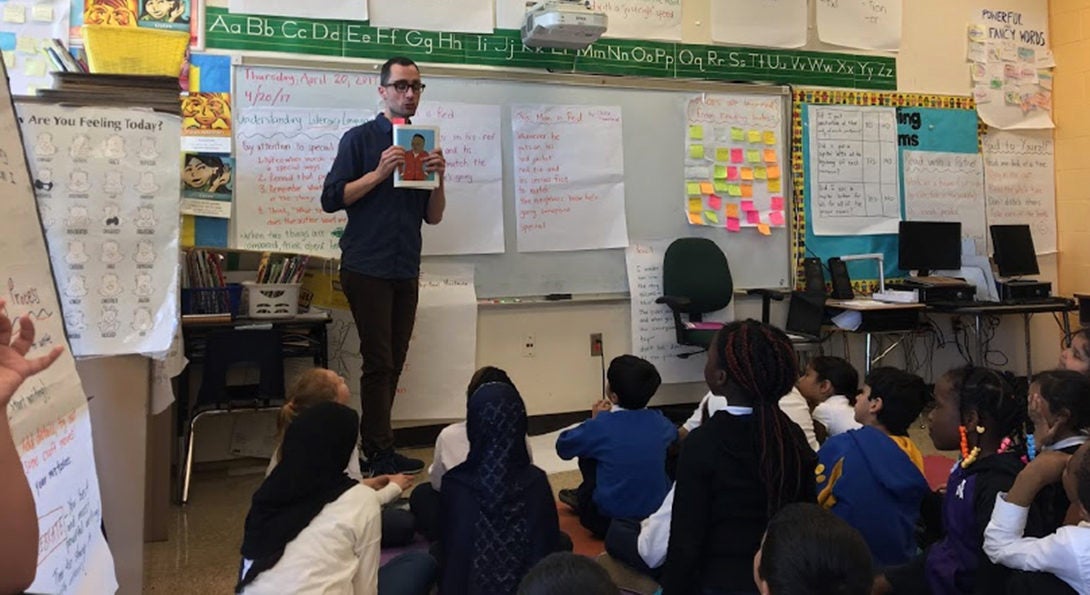 Rebecca Woodard, PhD, assistant professor of curriculum and instruction; Paul Hartman, PhD Curriculum Studies '16; Evan Taylor, BA Urban Education – Elementary Education '14 and MEd Language, Literacies & Learning student; Daniel Rocha, BA Urban Education – Elementary Education '16; Rick Coppola, Kara Taylor, Emily Machado and Andrea Vaughan, PhD Literacy, Language and Culture students
In collaboration with:  Chicago Public Schools
Project SUSTAIN worked to create a professional learning community that supports justice-oriented ELA teachers to engage with culturally relevant pedagogy and action research and implement and document culturally sustaining literacy units in Chicago classrooms.  Five K-8 Project SUSTAIN teachers designed and implemented culturally sustaining literacy units that "support multilingualism and multiculturalism in practice and perspective for students and teachers" (Paris, 2012) in their Chicago classrooms. Units ranged in focus, including an oral history project, a spoken word poetry project, a unit centered on healing praxis and hip-hop pedagogy, an exploration into comics and what it means to be a hero, and a community-based inquiry into food access and equity. In addition to drawing from students' cultural and linguistic funds of knowledge, teachers explicitly incorporated opportunities to write in multiple languages, critique and resist dominant culture, and strengthen their identities.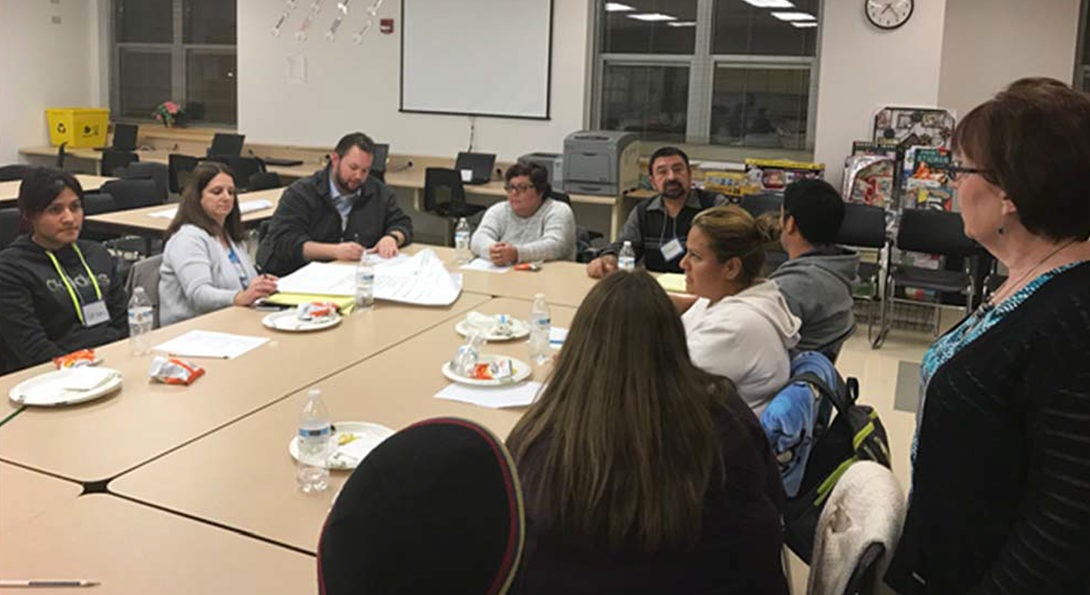 Ernesto Reyna, director of the Educational Technology Lab
In collaboration with:  Two Rivers Head Start Center, Carpentersville
This project provided Head Start children and their parents with opportunities to work directly in the planning and implementation of a sustainable school garden in the back yard of the Two Rivers Head Start Center.  An average of twelve parents and their children attended each of the project sessions.  The project began with indoor sessions with parents and children learning about gardening, followed by the purchase of materials for and the build of a greenhouse for the garden.
Stephanie Posey, TITLE
In collaboration with:  Douglass and Austin Academy High Schools, Austin
The project engaged young people Douglass and Austin Academy High Schools in the Austin neighborhood in a series of youth participatory action research activities aimed at gathering their voice about their communities and schools. Young people were invited to use a critical lens to gauge how the communities and schools impacted their identity and overall development. The goal, at the end of the project, was to allow young people to use the data they gathered from their own experiences and conversations to speak out to a decision maker. The youth decided that change needed to start at school, and that through conversations at and between their two schools, they could continue to push these conversations forward with both adults and youth.
Skip Kumm and Abisola Bakare, PhD Special Education students and Michelle Parker-Katz, PhD, professor of special education
In collaboration with:  Free Write Arts and Literacy
Abisola Bakare, Skip Kumm, and Michelle Parker‐Katz from UIC's Special Education Department worked with Julie Vryhof from Disability and Human Development on a partnership with Free Write Arts and Literacy to develop and deliver an expressive writing course in the Cook County Juvenile Detention Center. The course focused on giving incarcerated youth a chance to express themselves through writing and become narrators of their own stories and authors of their futures. Writings developed during the course will be shared with the Chicago art community through Free Writes galleries and will be published in their annual anthology of student work. Additionally, the team worked to revitalize an after‐school literacy tutoring program and deliver tutoring to juveniles struggling in both reading and mathematics. Evidence‐based practices were included in the tutoring courses to aid student growth and provide them with a chance to contextualize their lived experiences. Lastly, the funding provided the opportunity to establish a partnership with the Cook County Jail, while enhancing the connections with Illinois Department of Juvenile Corrections, Cook County Juvenile Detention Center, and the University of Illinois at Chicago's School of Education.
Pauline Lipman, PhD, professor of educational policy studies
In collaboration with:  Teachers for Social Justice
Teachers for Social Justice (TSJ) is an 18-year old grassroots, unfunded all-volunteer organization of teachers, administrators, pre-service teachers, and other educators working in public, independent, alternative, and charter schools, and community education spaces throughout Chicago. The TSJ family has a shared commitment to education for social justice. An emphasis is for teachers to build deep relationships with their school communities and build curriculum and school projects that prepare young people to proactively work for justice in their communities and the broader society. TSJ is also an activist organization and core member of the Grassroots Education Movement, a coalition of Chicago community and education organizations working for equitable, sustainable community-driven public schools and democracy in education. TSJ gratefully used community engagement grant funding to support the 15th annual Teaching for Social Justice Curriculum Fair.