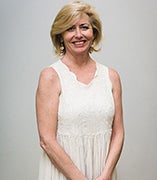 Dana Baumgartner, PhD
Office Manager
Department of Administration
Contact
Building & Room:
ETMSW 3335
Address:
1040 W. Harrison St., Chicago, IL 60607
Office Phone:
Email:
About
Dana has worked with Dr. Norma Lopez-Reyna and Dr. Mary Bay for 12 years at The Monarch Center, National Outreach and Technical Assistance Center on Discretionary Awards for Minority Institutions housed at UIC.
She recently returned to the East Side of UIC to work for the College of Education, where she completed her MEd and PhD in Special Education.
Dana's research interests include the intersection of teacher education, special education, and urban education, topics she and her co-authors explored in "Culturally Responsive Practice for Teacher Educators: Eight Recommendations" (Multiple Voices for Ethnically Diverse Exceptional Learners, 15(1), 2015, 44-88, with M. Bay, N. A. Lopez-Reyna, P.A. Snowden, and M.J. Maiorano). She also is interested in Montessori methods, universal design, and mixed-age and mixed-ability environments for all learners.
Currently, she is focusing on Facilities Management, Accounting, Human Resources, and how to create equitable, comfortable, and safe working and learning environments within the UIC College of Education. Her passions include loving her children, dogs, family, friends, and laughing at herself and the absurdities of life.