The Chalkboard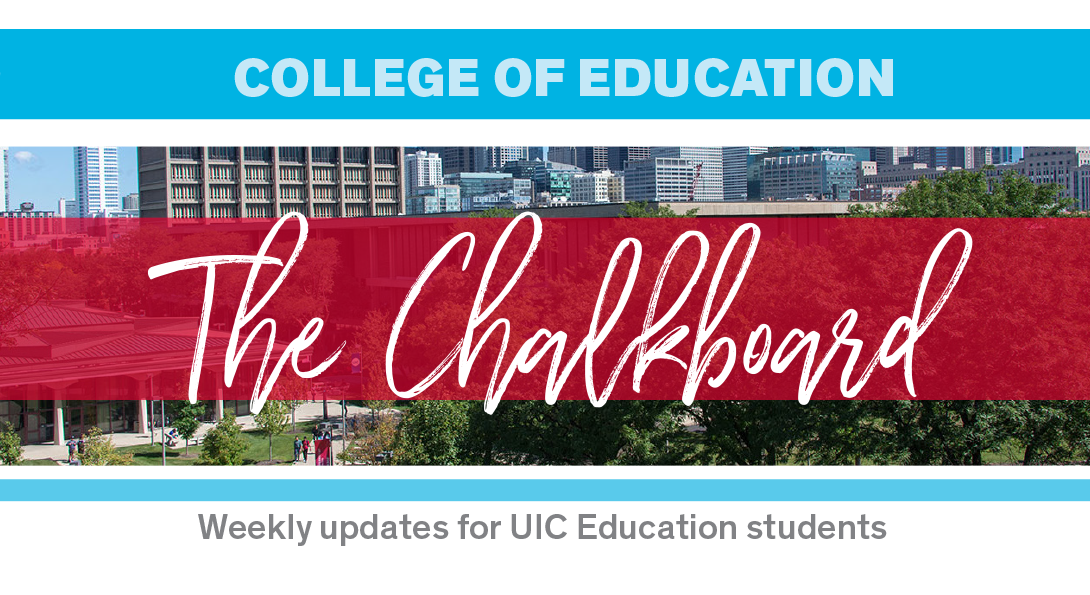 The Chalkboard email is for students currently enrolled in the UIC College of Education. Emails are sent weekly during the regular school year and monthly during the summer.
We reserves the right to refuse any post request at any time.
Starting May 2023 job postings will be posted on the College of Education Job Board, and not included in the Chalkboard. Job posts or ads must follow the rules of the UIC Office of Student Employment.