Alumni Honors Gala Honorees: 2014
Meet the outstanding alumni recognized at the first Alumni Honors Gala.
Jennifer Asimow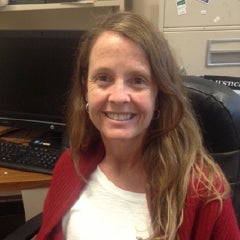 Jennifer G. Asimow is an Associate Professor in the Child Development Program at Harold Washington College, one of the City Colleges of Chicago.  In addition to coordinating the program, she facilitates the student teaching practicum and supervises students as they work in the field. Before joining the City Colleges, Jennifer was a preschool director, a kindergarten teacher, and a teacher educator in Mali, West Africa during her years as a Peace Corps Volunteer.  Currently, Jennifer is the secretary of the Illinois Association of Early Childhood Teacher Educators and the Chair of the college-wide Assessment Committee at Harold Washington College.  She earned her MEd Instructional Leadership degree in 1995.
Ebony McGee
Ebony McGee is an assistant professor of diversity and urban schooling at Vanderbilt University's Peabody College and a member of the Scientific Careers Research and Development Group at Northwestern University. She earned her PhD Curriculum Studies degree in 2009 at UIC, followed by earning a National Academy of Education/Spencer Foundation Postdoctoral Fellowship and a National Science Foundation Postdoctoral Fellowship. As a former electrical engineer, she is concerned with science, technology, engineering, and mathematics (STEM) learning and participation among historically marginalized students of color. Her research focuses on the role of racialized experiences and biases in STEM educational and career attainment, problematizing traditional notions of academic success, and mathematics identity and identity development in high-achieving students of color.
Leonard Ramirez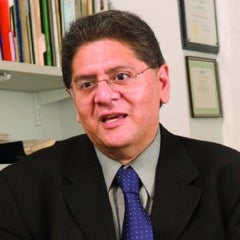 Leonard Ramirez, PhD Policy Studies in Urban Education '04, is the past director of the Latin American Recruitment and Educational Services program at the University of Illinois at Chicago. He is a board member of the African American and Latino Higher Education Alliance, the Illinois Latino Council on Higher Education and the Diversifying Faculty in Illinois program, a fellowship initiative sponsored by the Illinois Board of Higher Education. He serves as lecturer for the University of Illinois at Chicago and Northeastern Illinois University. He is an author of Chicanas of 18th Street: Narratives of a movement from Latino Chicago, published in 2011. Dr. Ramirez is currently involved in research which continues to document the lives and contributions of the Chicago Latino activist generation of the 1960s and 1970s and a project focused on the experiences of Latinos in higher education.
Beryl Shingles
Beryl Shingles has taught private and public school students from 1st through 12th grades, and was a fellow in the Leadership Academy and Urban Network for Chicago.  Most notably, she has served as a high school administrator since 2001 at Morgan Park High School, South Shore International College Prep, and Nancy B. Jefferson Alternative High School. In a true UIC fashion, as an assistant principal and principal, Beryl has dedicated her career to offering all students, from the most talented to the most challenged, a quality educational program where they learn to think critically, make wise decisions, serve others, and to know that they are valued and have a gift to offer the larger community.  She earned her PhD Special Education degree in 2008.