Alumni Honors Gala Honorees: 2015
Meet the outstanding alumni recognized at the second annual Alumni Honors Gala.
Jane Castle Doyle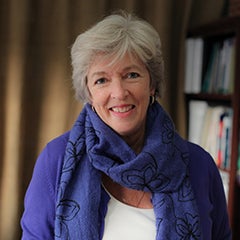 Jane Castle Doyle, PhD Special Education '00, co-founded the Center for Independent Futures in 2002. In response to the devastating lack of state and federal funding for individuals with disabilities in Illinois, Jane created this not-for-profit organization where family groups formed innovative partnerships to create product and service models that give adults with disabilities and their families the skills and opportunities to realize full lives. With a doctoral focus in transition planning, Jane has over 30 years of supervisory, teaching, consulting, and fieldwork experience focused on transitioning young adults with disabilities into community lives. Jane has served on the faculties of National Louis University's Professional Assistance Center for Education and UIC, where she supervised graduate students' teaching practicums in Chicago Public Schools.
Janice Jackson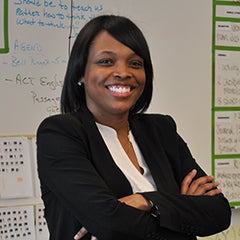 Janice Jackson, MEd Leadership & Administration '02 and EdD Urban Education Leadership '10, is the Chief Education Officer at Chicago Public Schools, providing academic leadership for the entire district.  Prior to this, Jackson led Network 9 – one of the CPS' 13 school zones – which includes 26 schools and serves 14,000 students. She provided principals with supervision and guidance on strengthening students' academic foundations.  Jackson began her CPS career as a Social Studies teacher at South Shore High School.  After 5 years in the classroom, Dr. Jackson led the Al Raby School for Community and Environment, which became one of the District's most successful neighborhood high schools, with a graduation rate of over 80 percent and higher than expected college enrollment. After five years as Principal of Raby HS, Dr. Jackson was chosen to lead the new George Westinghouse College Prep High School.
Maureen Meehan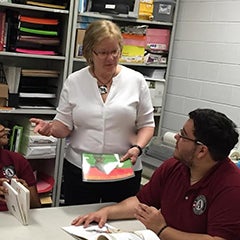 Maureen Meehan, PhD Curriculum Studies '01, is the senior consultant at Program Planning & Evaluation Consulting, Inc. and a former a U.S. Department of Education Bilingual Education Fellow at UIC.  As the former Director of Community Literacy Programs in the UIC Center for Literacy, she has developed Adult and Family Literacy Programs throughout Chicago. Under her leadership over 5,000 Head Start families participate in the UIC Parent & Family Engagement Programs each year. Meehan has been recognized for her contributions to the field as reflected by the following: UIC Award of Merit, S.USA Community Partner, National Literacy Leadership Award, Literacy Volunteers of Illinois Partner of the Year.
Chrisna Perry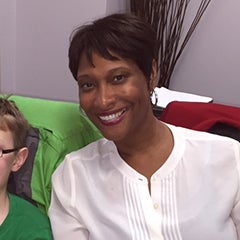 Chrisna M. Perry, PhD Educational Psychology '07, is a learning specialist and educational psychologist with nearly 20 years of experience working with children who require academic, social, and emotional support. In June 2011, she returned to her private practice, Comprehensive Learning Services, after serving as director of student affairs at The Ancona School, a small independent school in Chicago. Comprehensive Learning Services started out of the perceived need to bring individual remediation and group services to the Hyde Park neighborhood, where they were not conveniently being offered at the time. In her private practice, Dr. Perry works to understand children's various developmental needs and learning styles, as well as to support each child in building strengths, addressing difficulties and pursuing interests.