Proud Of Our History Honorees
Meet the previous winners of the college's Proud Of Our History award, recognizing emeriti faculty for their contributions to the college.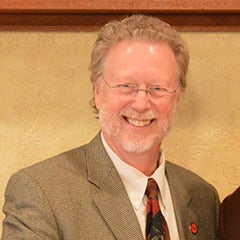 Mark Smylie, PhD, professor emeritus of educational policy studies, focused his research efforts on school organization and processes of school organizational change, administrative and teacher leadership and development and urban school improvement.  He served as a department chair at the College, secretary-treasurer of the National Society for the Study of Education and director of the Consortium on Chicago School Research at the University of Chicago. As a scholar, he earned a National Academy of Education Postdoctoral Fellowship, the William J. Davis Award from the University Council for Educational Administration and the American EducationalResearch Association's Research Review Award.