Special Events for College Alumni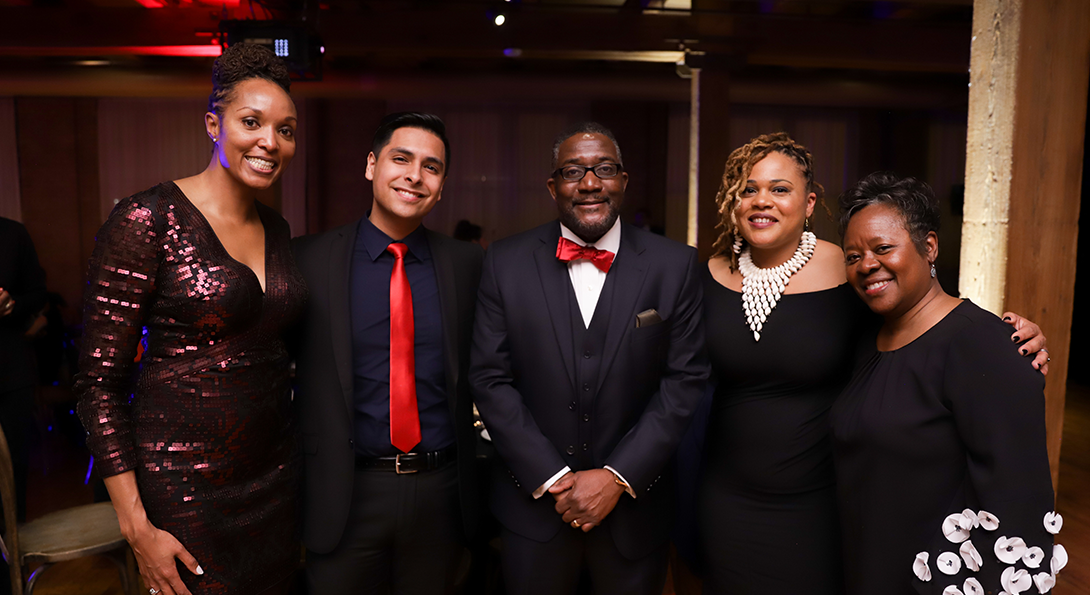 2019 Alumni Honors Gala
On April 26, the College of Education celebrated its 6th annual Alumni Honors Gala.
2019 Honorees
Rising Scholar
Daniel Rocha, BA Elementary Education (2016), MEd Literacy, Language, and Learning (2020 expected)
Humanitarian of the Year
Scout Bratt, MEd Youth Development (2017)
Researcher of the Year
Maisie Gholson, PhD Curriculum and Instruction (2016)
Educational Leader of the Year
Chala Holland, EdD Urban Education Leadership, Policy Studies in Urban Education (2013)
Alumni Events
The College of Education hosts several events for its graduates throughout the year, including an annual honors gala in the spring.
Save the Date 2019 Alumni Gala
Proud Of Our History Luncheon
Each year, the College honors an emeritus professor with the "Proud Of Our History" award, connecting these honorees with alumni who were influenced by their work.
Proud of Our History Luncheon
College of Ed Goes Red Family Fest
The college kicks off the start of each academic year with the College of Ed Goes Red family fest, bringing together students, alumni, faculty, staff, donors and their families for a barbecue, games and fellowship.