Gerald N. Daye Jr.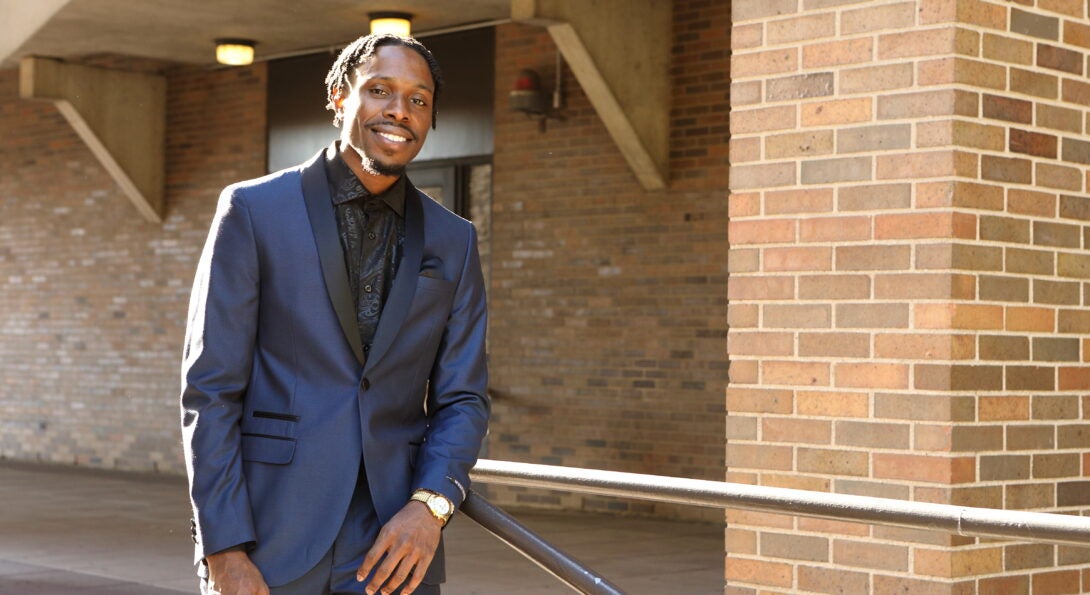 2023 Dean's Merit Award, Master's, special education
University of Illinois Chicago 2023 graduate Gerald N. Daye Jr. credits an opportunity his mentor told him about as the impetus for changing his career and life path. After getting his bachelor's degree in electronic media production, Gerald worked at the YMCA for almost 10 years in various roles working with community youth in Evanston, where he grew up.
"One of my mentors had invited me to work at Evanston Township High School and work in the special education department, which was a totally different path than what I had been doing previously," he said.
While in that role, Daye received an email from the Project Lead program in the College of Education, asking him if he wanted to earn a master's degree to become a teacher. The program offered a scholarship, which he said made the decision to return to college easy for him – since he was working with special education youth, it made sense for him to go the full distance and pursue becoming a teacher.
"That's when it became meaningful for me," Daye said, "bridging that gap between my passion for working with youth and where I was going next."
Daye said UIC showed him that all schools are not the same, and he credits the supportive faculty as one of the reasons he earned his master's degree.  Clinical Professor Michelle Parker-Katz connected with Daye and was supportive when he did not know if he should stay in school. Parker-Katz's support continued by helping him prepare for student teaching and to access financial resources.
Daye said it is important for students to have teachers with whom they identify. "Students don't often have teachers that look like them," Daye said. "And that's why it's so important for me to become a teacher" for youth and communities that are underserved.
One of the big lessons he has learned at UIC is to give students grace in the learning process. "Give every student the opportunity to succeed. Give students opportunities we don't see for them because sometimes students see more for themselves than we see."
For anyone thinking of pursuing a degree, he has some advice. "Trust yourself and stay the course, even through obstacles and challenges," said Daye. "When you walk the route of your heart and passions, you will never get lost."