Research Challenges Special Ed Access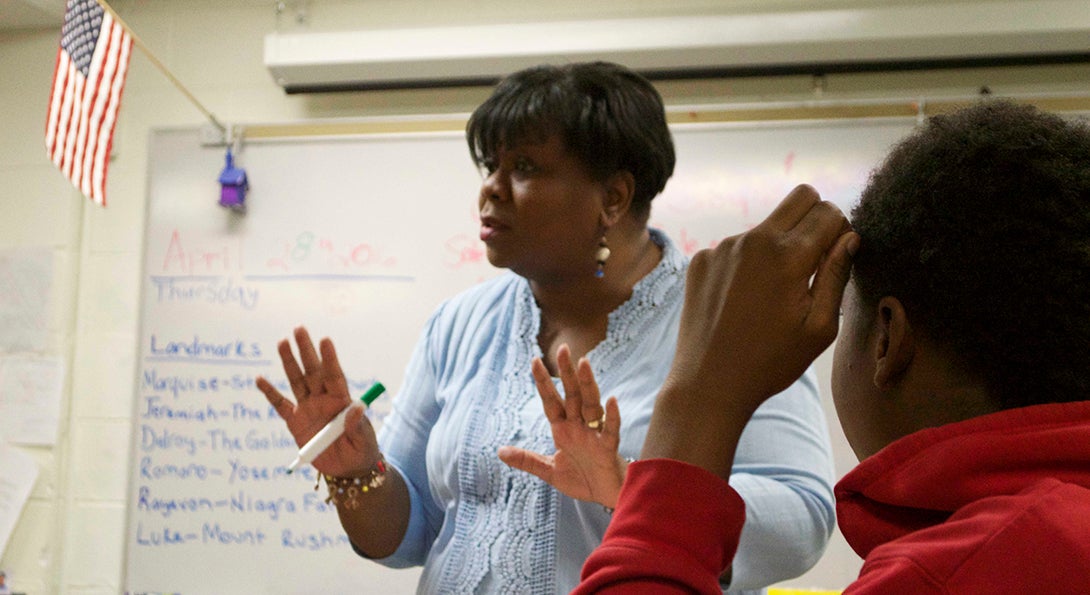 New research from the College's Collaborative for Equity and Justice in Education indicates that charter schools and neighborhood public schools in Chicago offer differing levels of service and access to students with special education needs in Chicago.
The College's Josh Radinsky, PhD, associate professor of curriculum and instruction; Federico Waitoller, PhD, assistant professor of special education; Daniel Maggin, PhD, assistant professor of special education and Agata Trzaska, graduate research assistant of special education published findings that indicate charter schools in Chicago consistently enroll fewer students with speech and learning impairments than neighborhood public schools but significantly larger proportions of students with learning disabilities.
In particular, their findings included:
-Charters continue to serve a smaller percentage of students with individualized eduation plans (IEPs) than neighborhood public schools.
-Charter schools enroll signinificantly larger populations of students with learning disabilities and other health impairments but lag in enrolling students with a range of disabilities requiring more extensive support needs including intellectual disabilities, sensory impairments, autism, physical impairments, multiple disabilities, traumatic brain injury and developmental delays.
-Neighborhood and charter schools enroll similar proportions of students with emotional disabilities.
To read more about these findings and recommendations from CEJE researchers, download the full report.
Modified on September 14, 2017