Environmental Justice is Chicago Teens' Mission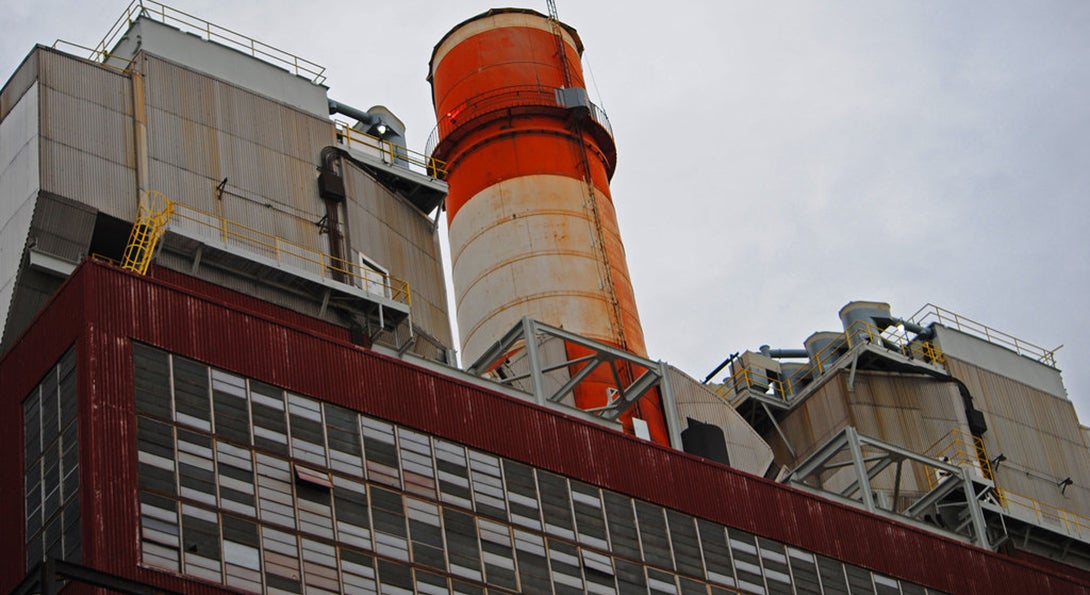 In 1970, the Clean Air Act was strengthened by a series of amendments, requiring comprehensive federal and state regulations of industrial pollution sources.
Forty-two years later, predominantly Latino populations of Chicago's Little Village and Pilsen neighborhoods were still fighting for the cleaner air the Act's amendments had promised.  Chicago's last two coal-fire power plants chugged away in the two neighborhoods without modern pollution control technologies until 2012, grandfathered into the law.
"That was allowed to happen for 42 years because of how the communities of color surrounding the plant are marginalized," said Daniel Morales-Doyle, PhD Curriculum Studies '15 and a post-doctoral fellow at the College.  "This is an example of environmental racism, when communities of color disproportionately bear the negative impacts of environmental hazards and pollution."
To investigate the effects of environmental injustice in Pilsen and Little Village, Morales-Doyle, David Segura, PhD Policy Studies in Urban Education student, Maria Varelas, PhD, professor of curriculum and instruction, Amy Levingston, MEd Science Education '13 and Karen Canales, an organizer for the Little Village Environmental Justice Organization used funding from a Dean's Community Engagement grant to launch a project entitled "Science Knowledge for Environmental Justice."  The project supported scientific investigations launched by students at Social Justice High School and captured scientific funds of knowledge of community environmental justice activists.
The projects launched by Social Justice students examined the long-term effects of industrial abandonment on Chicago's near southwest side.  Junior Aureliano Rivas examined mercury contamination of soil in a brownfield, land previously used for industrial purposes. Esmeralda Galvez conducted a spectrophotometric analysis of volatile organic compounds in paint on area buildings, while senior Francisco Lemus measured radiation levels in the vicinity of the Crawford Generating Station, one of the two grandfathered power plants that operated from 1924 until 2012 near Pulaski and 33rd St.  Classmate Vanessa Mora measured mercury contamination around the same power plant.  All four used funding to purchase supplies or access cutting-edge equipment on the UIC campus.  Kathy Nagy, PhD and Kenneth Kearny from UIC Earth and Environmental Sciences provided laboratory access along with training and support in sampling and analysis for students who wanted to measure mercury content in Little Village soil.
Grant funding also supported student-teacher Cheryl Kondreck, MEd Science Education student, who implemented a week-long series of lessons in environmental science classes, studying alternative energy sources that could replace the closed power plant in the neighborhood.
The Little Village Youth Summit, organized by the Little Village Environmental Justice Organization, brought together students, families and community members to address environmental concerns in the neighborhood and promote STEM pipeline access for Black and Latino students.  Finally, interviews with Little Village community members highlighted how residents engage with science practices and environmental justice issues in their own lives.
"Science provides students with another way to investigate the reality in which they live," Morales-Doyle said. "To try to understand the impacts of the pollution in their neighborhood rather than accepting what they are told by the polluting industries or by outsiders who don't understand what it means to live in that polluted space, they are able to create opportunities for themselves to contribute to their communities that may not have existed without connections to science."
Morales-Doyle says opportunities for students from Little Village and Pilsen to engage with science as scientists, not simply as observers, is key because students who attend neighborhood CPS schools are frequently shut out of the STEM pipeline.  In the case of Mora, whose investigation of mercury contamination earned her a silver medal at the Citywide Science Fair, she literally was shut out of the science fair while at her previous school because of her classification as an English language learner.
"Being experts of science, being experts in their own community, they realized they have the expertise to inform others and speak truth to power," Morales-Doyle said.
Modified on November 01, 2017