Health Education New Focus for YD Grad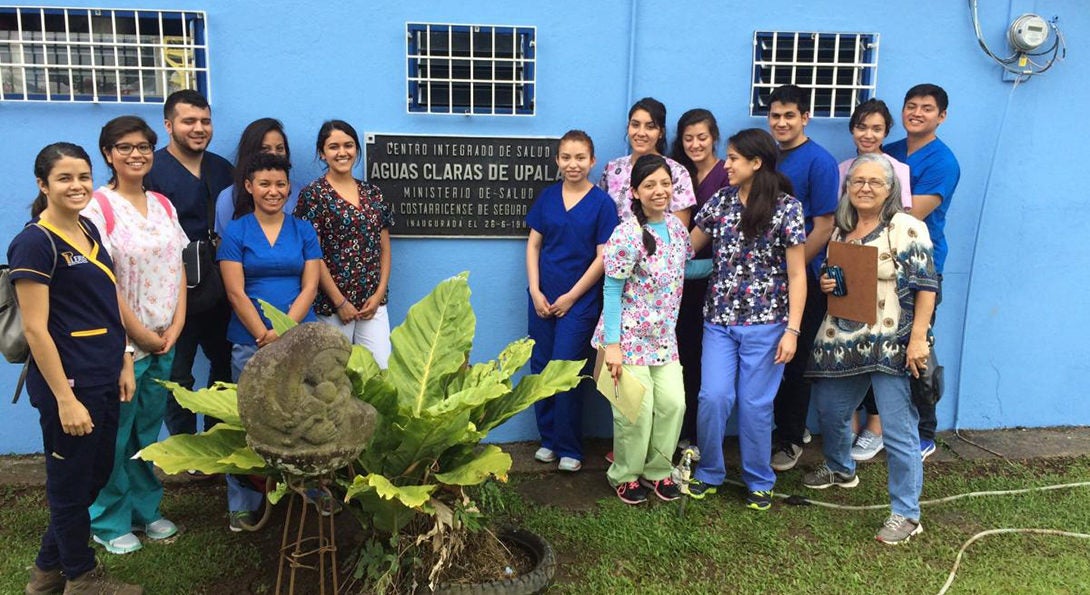 MEd Youth Development '15 grad Daisy Zamora hopes to one day work with Latina families in America to provide access to adequate public health resources and health education.
She received her introduction to some of the challenges public health access faces during a trip to Costa Rica with the UIC Health-Oriented Latino Association, representing UIC students from the medical, dental, public health and nursing schools as well as students interested in community development and health access.
Zamora and a small team worked with a local doctor at a rural health clinic and assisted in everything from paperwork to stitches.  Zamora spent her time primarily working in the clinic's pharmacy, filling out prescriptions and allocating medicine, ensuring accurate translation of English-language instructions into Spanish.  On the clinic's Maternity Day, pregnant mothers from all over town filed through the clinic, receiving ultrasounds and scheduled check-ups.  Her team also visited a rural school in another small town to give eye and ear exams and ensure medical charts were up to date.
"Holistically, it feels like they have everything they need, out on farms, in nature the entire time," Zamora said. "But I could see the balance between Western medicine and holistic medicine; you have to make sure they take their prescriptions, if they do drink water that is not sanitized, you have to ensure they are OK."
Zamora is interested in studying "cueranderas," translating roughly to "people who cure" in Latino culture.  Cueranderas consult with patients, write prescriptions for teas or natural homeopathic medicines and recommend dietary changes.  She says some Latino cultures are hesitant about taking mainstream Western medicines such as Ibuprofen or Aspirin because of the side effects.  These patients are more likely to subscribe to natural remedies that may take a day or two to alleviate symptoms but without any side effects.  As part of her future studies, Zamora says she wants to examine how Latinos in urban climes in the United States are adapting their medical practices without space or appropriate weather to grow plants that transform into natural remedies.
"I was very impressed with the clinic in Costa Rica from a medical health care system perspective," Zamora said. "I don't know who my doctor is, I don't' seem them driving through my neighborhood, but in Costa Rica, [the doctor] had to know everyone, their needs and their beliefs."
Modified on October 11, 2017