Native American Support Program Led by Alumna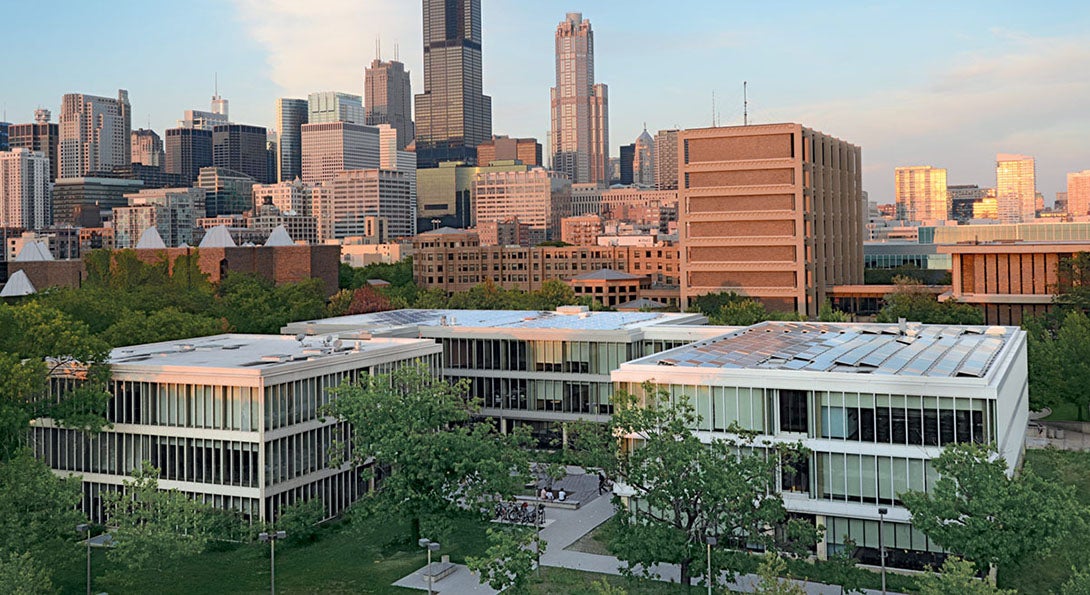 Step foot inside a west side or south side school and you're likely to see nearly homogenous student bodies representing Black or Latino populations.
There is another group of students in the city gaining the focus of a College of Education alumna, a group that Cynthia Soto, BA Urban Education: Elementary Education '97 and MEd Instructional Leadership '05, calls an "invisible" group of students:  Native Americans.  As the new Director of Native American Support Programs at UIC, Soto is seeking to make UIC the school of choice for first generation Native American college students.
"Some students who may have been born here in the city don't know a lot about their tribal background," Soto said. "When they come through the program, they are reconnected to that, to the issues and challenges and opportunities in Native communities, locally or nationally."
The program at UIC assists Native students with all facets of the college-going process:  applications, financial aid, career services, choosing classes and adjusting to life on campus, services that are critical because Native students face some of the highest high school dropout rates of any ethnic or racial group in the nation.  Soto sees the program as a liaison to Native Americans working in various professions, Native American organizations and resources that reconnect Native students to their heritage.
Currently, 40 students take part in the Native American program at UIC, of a total of about 100 Native American students on campus.  While UIC is recognized for its diverse campus, Soto again feels that the small total of Native students tends to get lost in the large sea of UIC students.
She brings a deep background in working with Native American students to UIC.  After earning her undergraduate degree, Soto was recruited by a federal grant to join CPS' Indian Education Program for Native students at Audobon Elementary, where she engaged in specialized teaching of reading, writing and math for K-8 students in small pull-out groups.
She moved on to the CPS Department of Language and Culture, where she attempted to bring to scale the growth she achieved at Audobon.  Working with a small staff, she sought to expand CPS' reach and services to the 800-900 Native students in the system.
Following her master's degree, Soto accepted a position at Northwestern University examining culturally-based science education, through a grant from the National Science Foundation.  Her work represented some of the first-ever research examining how Native students interact with science curriculum.  The study focused on the challenge of Native students succeeding in science until fourth grade, at which point academic achievement dropped off, leading to serious under-representation in STEM fields.  Soto found Native students brought significant understanding of the natural world to their studies, but that knowledge did not translate to success in the classroom.
"We did a survey, and we found an elder in the community would identify a rock as something living, but when we asked a science teacher to classify a rock as living or non-living, they would say non-living," Soto said. "Many of us have grown up in Native communities or with Native values and traditions, and we know a rock is alive to us.  There's a disconnect on how teachers are recognizing what our students bring to the classroom."
Modified on October 10, 2017