Teaching English for Teachers in Ecuador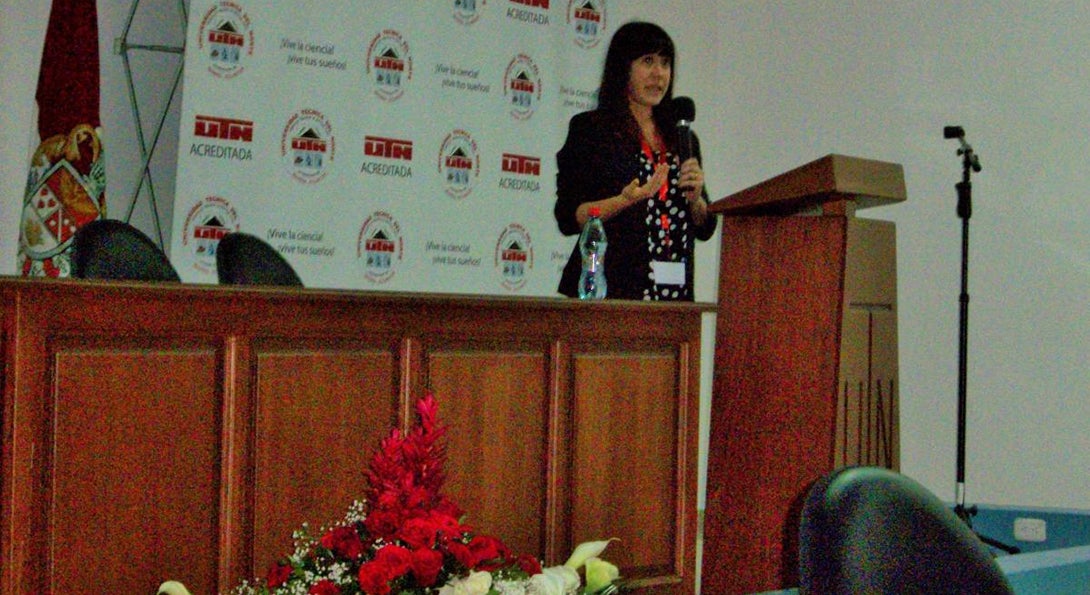 In Ecuador, the nation's government is aiming for its teachers to reach proficiency on the Test of English as a Foreign Language (TOEFL) by 2017, but only a small percentage of teachers are able to achieve the required scores today.  College of Education alumna Ali Cullerton, PhD Literacy, Language and Culture '14, is working to ensure Ecuador's teachers meet the 2017 deadline are prepared to succeed as teachers of the English language.
As an English Language Fellow through the United States Department of State, Cullerton is based Loja, Ecuador, creating professional development experiences for teachers to better understand best practices with language and literacy.
"Teachers don't get regular professional development like we do in the states, it's just not a part of their job," Cullerton said. "The ministry wants levels of English to be stronger, but they aren't totally laying the groundwork for how that is going to happen, so it's a challenging environment."
Cullerton has created the first two of a series of webinars for Ecuador teachers.  The webinars "Effective Strategies for English Language Learners" and "Pronunciations in the English Language," feature topics culled from a needs-based assessment.  Other workshops have included Book Club in the English Language Classroom, Literary-Based Curricula, Effective Strategies with English Language Learners, Pronunciation in the English Language, Reading, Experiential Education, Integrating Technology into the Classroom, Action Research, Literacy in L1 & L2, Understanding the Ecuadorian English Language Standards and Classroom Planning and Student Evaluation.
The reaction from teachers has been overwhelming; Cullerton says teachers are traveling 4-5 hours to attend these training sessions, with upwards of 500 teachers in attendance.
"They're not getting paid for this but they're doing it because they want to be better teachers," Cullerton said. "They want to know how to make teaching more accessible.
"Generally most teachers throughout the world want to do right by their kids, it's just about the levels of support provided."
Cullerton says teachers in Ecuador need particular support with understanding standards and how standards can play out in the classroom.  In her training sessions, she found teachers struggled with core concepts such as rubric writing and creating assessments.  One of her workshops was devoted to breaking down each standard and detailing what standards look like in day-to-day instruction.
"The more I travel and the more experiences I have working with children from other parts of the world, typically the needs of students are pretty much the same regardless of where they are from or regardless of background," Cullerton said.
Modified on October 11, 2017