Trump Immigration Executive Orders Response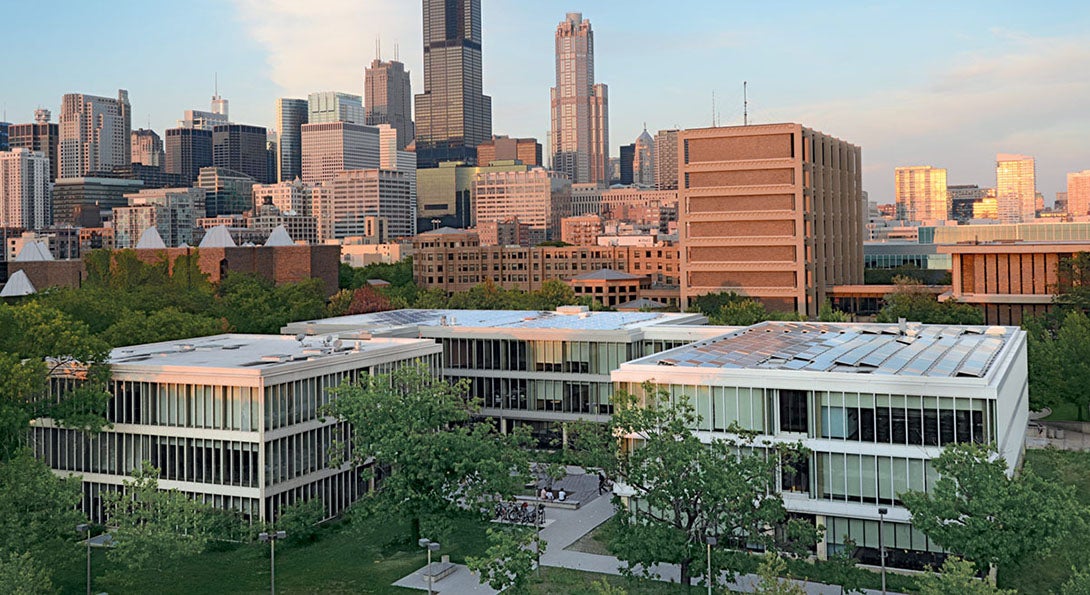 A Declaration of Principles of the UIC College of Education
Dear College of Education Students:
An Executive Order was recently issued to restrict immigrants and refugees from seven Muslim-majority countries - Iran, Iraq, Libya, Somalia, Sudan, Syria, and Yemen -  from entering the United States for 90 days. We view the Executive Order as inhumane, immoral and politically cruel. The Executive Order is a clear assault on religious and civil liberties and human rights. Moreover, it stands in opposition to the mission and values of the College of Education. To this end, we must collectively address the cause of those who may suffer under the weight and presence of cultural, racial, religious, political, physical, and sexual intolerance. Discrimination against the few is discrimination against the many.
The Executive Order, with clear vestiges of exclusionary policies and laws that characterized the United States during its darkest moments, threatens the diversity that enriches us. The blatant disregard for immigrant children, families and communities is an extension of abuses rooted in racism and presages more abuses until this nation lives up to its doctrine of equality.  We reject the erosion of the equal protection of the laws. We will not remain silent when democracy is threatened. The risks and unintended consequences of silence and non-action are too grave. We will strengthen our resolve toward educational equity, social justice, and social action to create a more perfect union to counter intentional acts of divisiveness.
As a College of Education committed to higher ideals of truth, fairness, equity, and justice, we condemn the Executive Order on ethical and educational grounds.  We are committed to expanding our mission toward greater action and scholarship to secure the rights and liberties of all members of the College of Education. We will not compromise our principles, and we will refuse - both publicly and privately – to cooperate in actions that violate our sacred trust to ally with you, your families, and your communities. We will never endorse or support unconstitutional actions.
The mission of the College of Education dictates that we must acknowledge and address the problems of inequality explicitly and courageously. Our charge to abate psychological and physical violence and the suppression of inalienable rights of life, liberty and pursuit of happiness extends beyond the College of Education. We are bound together for the betterment of humanity.
We will not surrender our platforms as educators, scholars, teachers and community activists. We will stand up, speak out, and engage in morally righteous actions and educational practices to resist policies that infringe upon your rights. We will stand against oppression codified in law and codified in practice. To this end, we offer a declaration of principles against all forms of oppression and repression that threaten our well-being.
We Declare:
We will work with you to ensure you have safe spaces and full access to the faculty, staff, and administrators in the College of Education to share your concerns, ask questions or seek support.
We will not comply with any policies contradictory to our mission and values that threaten your presence in the College of Education.
We will work with you to build coalitions and alliances.
We will ally with you, your families, and your communities to protect the rights of children and families.
We will engage in acts of civil disobedience, if required, to ensure the blessings of freedom and liberty.
We will adopt and practice pedagogical principles that promote reasoned dialogue, civil discourse, and alternative pathways for responding to sensitive issues that may create a hostile instructional environment or manifest into hostile acts of aggression.
We will not coerce you to engage in discussions or actions that do not align with your cultural, religious, or personal beliefs.
We will respect your right to privacy.
We will welcome and support all students without regard to immigration status.
To the fullest extent permitted by the law, we designate the College of Education as a safe haven for all students and families threatened by immigration enforcement and discrimination.
Our Declaration of Principles will remain firm and we will remain vigilant to guard against assaults that infringe upon our human decency.
Alfred W. Tatum, PhD
Dean of the College
Modified on November 16, 2017