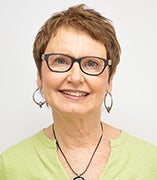 Pauline Lipman, PhD
Professor of Educational Policy Studies
Contact
Building & Room:
1404 ETMSW
Address:
1040 W. Harrison St. (M/C 147), Chicago, IL 60607
Office Phone:
Email:
About
Pauline Lipman is professor of Educational Policy Studies and Director of the Collaborative for Equity and Justice in Education. Her teaching, research, and activism grow out of her commitment to social justice and liberation. Her interdisciplinary research focuses on race and class inequality in education, globalization, and political economy of urban education, particularly the inter-relationship of education policy, urban restructuring, and the politics of race. Pauline is the author of numerous journal articles, book chapters, and policy reports. Her newest book, The New Political Economy of Urban Education: Neoliberalism, Race, and the Right to the City (Routledge, 2011), argues that education is integral to neoliberal economic and spatial urban restructuring and its class and race inequalities and exclusions as well as to the potential for a new, radically democratic economic and political social order. Her previous books, High Stakes Education and Race, Class and Power in School Restructuring, received American Education Studies Association, Critics Choice Awards. In 2011, she received the American Education Research Association Distinguished Contribution to Social Contexts in Education Research, Lifetime Achievement Award.
Pauline is a member of the leadership body of Teachers for Social Justice – Chicago and is active in coalitions of teachers and community organizations. She is a co-director of the Data and Democracy Project and has co-led various collaborations with community organizations to produce policy reports that bring to light educational injustices and community-driven programs to transform urban schools. In 2012 she collaborated with the Kenwood Oakland Community Organization to support the Journey for Justice campaign for sustainable school transformation (supported by the Institute for Research on Race and Public Policy). She is currently Principal Investigator of a community research-public engagement project documenting effects of school closings on students, families, and communities in Chicago (supported by College of Education and Institute for Policy and Civic Engagement). She is a frequent contributor to community forums of parents and teachers in Chicago and nationally.
Education
PhD University of Wisconsin-Madison