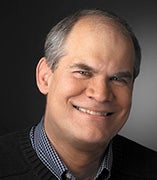 Steve Tozer, PhD
Professor Emeritus of Educational Policy Studies
Contact
Building & Room:
3238 ETMSW
Address:
1040 W. Harrison St. (MC 147), Chicago, IL 60607
Office Phone:
Email:
About
Prior to his retirement in 2018, Dr. Steve Tozer was Professor and University Scholar in Educational Policy Studies at the University of Illinois Chicago (UIC) and founding Director of the UIC Center for Urban Education Leadership--as well as founding Coordinator of the UIC Ed.D. Program in Urban Education Leadership. While earning degrees from Dartmouth College, Loyola University, and the University of Illinois Urbana-Champaign (UIUC), Steve began his career as a Hull House kindergarten teacher and director of a community-based early childhood center in Uptown Chicago, later directing an alternative HS for Cook County Corrections. In higher education, he chaired the Department of Curriculum and Instruction at UIUC; the Department of Educational Policy Studies at UIC; the Governor's Council on Educator Quality in Illinois; and a State Legislative Task Force that resulted in a new state school leadership certificate. His collaborations with colleagues from UIC and Chicago Public Schools were continuously funded for 18 years by the US Department of Education and numerous foundations. He is lead author of a textbook, School and Society, Historical and Contemporary Perspectives, 8th Edition (McGraw-Hill, 2019), and lead editor of The Handbook of Research in Social Foundations of Education (Routledge, 2011). His current work focuses on research-practice partnerships for continuous improvement in schools.
Selected Publications
Tozer, S.E., & G. Senese (2012).  School and Society: Historical and Contemporary Perspectives 7th Edition. New York: McGraw Hill.
Tozer, S.E., B. Gallegos, & A. Henry, eds. (2011) Handbook of Research in the Social Foundations of Education, New York: Routledge/Taylor Francis, Inc.
Tozer, S.E., ed. (1999) Philosophy of Education 1998.  Urbana, IL:  Philosophy of Education Society.
Tozer, S.E. (1998, 1982). The Concept of Authority in Kenneth D. Benne's Social and Educational Thought. Ph.D. dissertation published in Japanese, Dr. George Kamidera, Himeji University, translator. Tokyo: Japan UNI Agency, Inc.
Education
1982 - PhD, University of Illinois at Urbana Champaign, Philosophy of Education
1978 - MEd, Loyola of Chicago, Elementary/Early Childhood Ed
1972 - BA, Dartmouth College, German
Professional Memberships
Associate Editor, Educational Theory
Member, American Education Research Association
Past President, American Educational Studies Association
Past President, Council for Social Foundations of Education
Founding Board Member, Illinois Education Research Council
Institutional member, University Council for Educational Administration
Research Currently in Progress
Tozer is a Professor in the College of Education at the University of Illinois at Chicago. Throughout his career, his teaching and research have been grounded in an effort to question and disrupt school policies and practices that systematically advantage some population groups and disadvantage others. In journals such as Educational Foundations, Educational Studies, Teachers College Record, Educational Theory, and yearbooks of the National Society for the Study of Education, he has explored the origins of the field of social foundations of education in teacher and administrator development. He has served on the editorial boards of Educational Studies, Educational Foundations, and Teachers College Record.  His co-authored textbook for teachers, School and Society, Historical and Contemporary Perspectives, is now in its 7th edition.  Since 2002, Tozer's teaching and research have turned to the preparation of school leaders.  He is now coordinator of the EdD Urban Education Leadership Program, and Director of the UIC Center for Urban Education Leadership.