COVID-19/Coronavirus Updates
Please continue to check this page for the latest updates specifically for College of Education students, faculty, and staff.
UIC Resources & Support for Students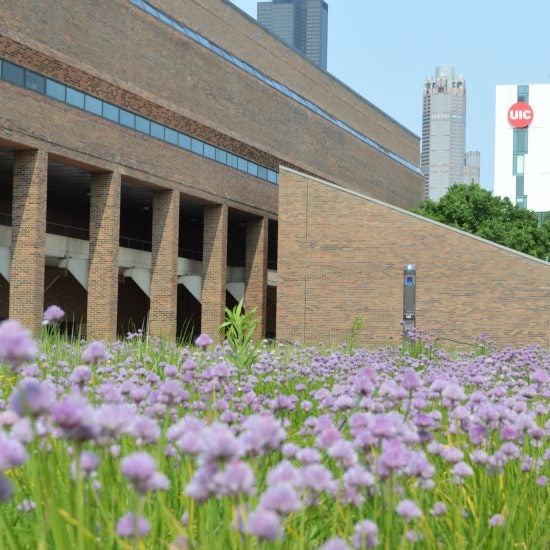 Entering the College of Education Building (ETMSW)
If you must meet with a faculty or staff member in person inside the College building (ETMSW; 1040 W. Harrison St.), PLEASE contact them by phone or email first to confirm their availability before entering the building. Faculty and staff are now working remotely, and we are trying to reduce the number of people in the building as much as possible.
ETL is only operating online right now – access to the computer lab is closed. Please see the links below to learn more about how to get online assistance from ETL staff.
We appreciate your patience. For general questions, call the Office of Student Services at (312) 996-4532, or email uic_education@uic.edu.
We strongly recommend students call or email their advisor for specific questions about classes and registration.
Look up contact info for College of Education faculty & staff
Online Support from the Educational Technology Lab (ETL)
ETL operations during COVID-19 pandemic
Until the university resumes normal activities, ETL staff members are not on campus. However, ETL continues to provide technical support to College of Education community online. If you need to pick up or drop off equipment – not to get technical support – an ETL staff member can meet you by appointment only. Please send a message to etlprob@uic.edu to get in touch.
ETL provides troubleshooting on technical issues such as instructions, installation, file systems, or issues with actual hardware. ETL does NOT provide research or statistical support, such as choosing a correct model, setting up a hypothesis, interpreting a graph etc.
The ETL website will continue to be updated as new needs emerge, and currently has information and instructions regarding how to:
Connect to online classes
Set up web conferencing
Borrow laptop computers
Acquire Wi-Fi hot-spots
Get technical support, such as how to download and install a VPN, Microsoft Office, Adobe, etc.
Guidance for Research Projects
Guidance for Online Instruction from Academic Affairs
Resources and updates from the Dean
For Staff: Telecommuting Form