Coronavirus-related Resources and Updates
The latest updates specifically for College of Education students, faculty, and staff.
Depending on the course size, level, and instructor, College of Education courses for Fall 2021 will take one of several formats. In Banner XE, you will find these formats listed under the column "Instructional Methods."
For courses listed as "Mixed in-person and online" (listed as HYBRID in the Education Course Schedules linked below) students should contact the instructor directly if they need to know how much of the course will occur online and how much will occur on UIC campus. There is no standard requirement or minimum for how much of a certain course will be taught online vs. in-person in this format; it is up to each instructor.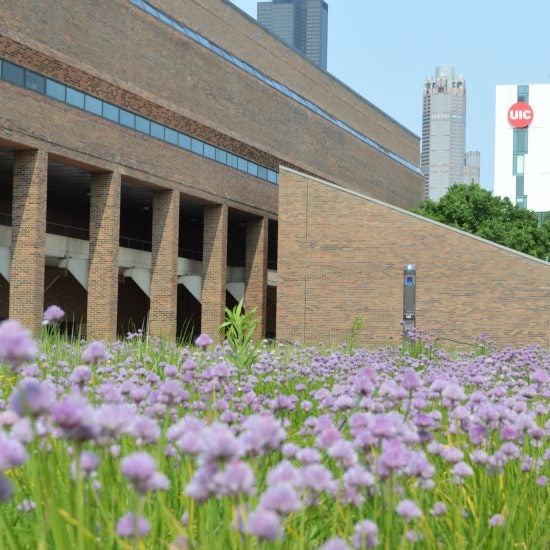 Masks are required to enter the building, and students should keep their i-cards on hand to be able to enter the building.
Effective August 23, ETMSW will be unlocked (no i-card swipe needed) from 7 a.m.–8 p.m. Monday through Friday. At all other times it will only be available by swipe card access to those authorized by the college (college faculty, staff, and student workers).
Many faculty and staff continue to work remotely. To reach a faculty or staff member, it is best to contact them first by email before entering the building. Current students should call or email their advisor for questions about course registration.
For general questions, call (312) 996-4532, or email uic_education@uic.edu.
Look up contact info for College of Education faculty & staff
Please send an email to etlprob@uic.edu to get in touch with ETL staff. The lab will be open to students starting on August 23.
ETL provides troubleshooting on technical issues such as instructions, installation, file systems, or issues with actual hardware. ETL does NOT provide research or statistical support, such as choosing a correct model, setting up a hypothesis, interpreting a graph etc.
Visit the ETL website for more information and instructions regarding how to:
Connect to online classes
Set up web conferencing
Borrow laptop computers
Acquire Wi-Fi hot-spots
Get technical support, such as how to download and install a VPN, Microsoft Office, Adobe, etc.
The Center for the Advancement of Teaching Excellence (CATE) is UIC's central resource for guidance on online instruction. Check out their online and hybrid teaching resources.
CATE has two types of AV systems available in general-use classrooms with standard equipment and additional features. This article explains the standard features available in our Integrated Multimedia Lectern (IML) and Plug & Play systems. Additionally, you will find a full list of classrooms with their available technology and a breakdown of what additional features may be available.