Annual Research Day
"Research for the Common Good in Times of Crisis"
Thank you for attending our 2021 Research Day! Links to Zoom recordings of the sessions are below, but require a UIC NetID to access. Not every session was recorded. If you have trouble accessing the recordings, please contact etlprob@uic.edu.
Friday, February 12, 2021 Schedule
| Time | Session | People | Zoom Room # |
| --- | --- | --- | --- |
| 12:00–12:15 p.m. (Central) | Introductory remarks & land acknowledgement | Interim Dean Marc VanOverbeke; Interim Associate Dean of Research Dan Maggin | 1 |
| 12:15–12:55 p.m. | Block I: Papers & Symposia (concurrent) | Details below | Papers: 2,3,4 Symposium: 5 |
| 1:00–1:40 p.m. | Block II: Papers & Symposia (concurrent) | Details below | Papers: 2,3 Symposium: 4 Symposium & Highlighted Presentation: 5 |
| 1:45–2:15 p.m. | Roundtable and Poster Session (concurrent) | Details below | Roundtables: 2,3,4,5,6,7 Posters: 8 |
| 2:20–3:50 p.m. | Highlighted presentations | Dr. Daniel Morales-Doyle, Dr. Bernadette Sánchez, Dr. Decoteau Irby | 2 |
| 4:00–4:45 p.m. | Keynote Address | Dr. Kris Gutiérrez | 1 |
| 4:45–5:00 p.m. | Closing remarks | Research Day Co-Chair Dr. Zitlali Morales | 1 |
Introductory Remarks & Land Acknowledgement
Friday, February 12; 12:00 – 12:15 p.m.
With Interim Dean Marc VanOverbeke & Interim Associate Dean of Research Dan Maggin
Block I: Papers & Symposia
Friday, February 12; 12:15 – 12:55 p.m.
Block II: Papers & Symposia
Friday, February 12; 1:00 – 1:40 p.m.
Papers
Leveraging Language: Teacher-Identified Influences on Their Use of Linguistically Responsive Teaching
Sara Vroom Fick
Exploring Role of Synchronous Sessions in Online Flipped Language Courses
Hanae Kim
Papers
The Missing Link: Understanding Student Affairs Attrition Through Graduate Level Intervention
Daiana Quiroga-Nevarez
Exploring the Differences in Beliefs Between Latina Mothers and Preschool Teachers: What Skills and Abilities Are Most Important for Successful Kindergarten Entry?
Jolanta Walasek-Dohrmann, Sarai Coba-Rodriguez
A Time Series Analysis of National Alliance for Mental Illness (NAMI): Chicago's Helpline Call Volume during the COVID-19 Pandemic
Grace Cua, Melanie Tran, Jim Poole, Jennifer McGowan-Tomke, Alexa James, Ben Frank, Gabriela Pena, Marc Atkins
Symposium
Strengthening the early education workforce: Evaluation of teacher experiences in an Alternative Licensure Program
Christen E. Park, Negar Fatahi, Luz Torres, Tanginia Southall, David Banzer – Other Contributing Authors: Catherine Main, Katherine M. Zinsser, Timothy W. Curby, Ernesto D. Ponce, Kathy Sheridan, Michelle Parker
Symposium & Highlighted Presentation
Assessing Computational Thinking in Makerspace
Assessing computational thinking: A systematic review of empirical studies.
Assessing learning in technology-rich maker activities: A systematic review of empirical research.
Practicing formative assessment for computational thinking in making environments.
Improving and assessing computational thinking in maker activities: The integration with physics and engineering learning.
Yue Yin, Roxana Hadad, Xiaodan Tang, Qiao Lin, Xiaoming Zhai
Roundtables & Poster Session
Roundtable
Analyzing School Data with Preservice Teachers: At the Intersection of Political Conocimiento and Teaching Math for Social Justice
Alexa W.C. Lee-Hassan
Contexts for Improvement of K-8 Mathematics Teaching and Learning
Ahreum Han, Rich Kogen
When Equity Becomes the Problem and Not the Solution: Toward a Framing of Epistemic Oppression in Mathematics Education Scholarship
Gregory V. Larnell
Roundtable
From Noob to Expert: AOC's Trajectories of Learning in Among Us
Raúl Figueroa
Teachers' Use of Bitmoji Classrooms
Bryttani MacNamara
Youth Perceptions of Language in Relationships with Leaders of After-School Programs
Sunah Chung, Aisha Griffith
Roundtable
From Individual to Collective: A Case Study of How White Middle Class Parents Frame Attending Their Neighborhood Public School in Chicago
Kristy Ulrich Papczun
"I'm speaking:" Narratives of African American, female PhD students in laboratory-based natural sciences
Krystal Madden
What Counts as Racial Equity Change? The limits of conventional indicators of school success
Decoteau Irby, Ahreum Han
Roundtable
A Sociocultural framing for formative use of Next Generation Science Assessments – Assessments AS Learning
Diksha Gaur
Descriptive Data on Families' Access to Childcare after Expulsion
Velisha M. Jackson, Jasmine Brown, Kate Zinsser, Sarai Coba-Rodriguez
Roundtable
Youth's Digital Practices & Intersectional Identity Formations through Student-Teacher Relationships of Co-Constructed Third Spaces
Patti Minegishi Delacruz
We Too Are America: Black Educators, Black Families, and Schooling amidst COVID-19
Shannon Paige Clark, Nikiya Alfred
Intersectionality: The Experience of Race and First-Generational Status on Sense of Belonging
Lisa Doot Abinoja
Roundtable
Ethnodance as an Embodied Narrative of Black Students' Identity Construction
Mindy J. Chappell
A Multi-Case Study of Caregiver eCoaching to Promote Pretend Play Behaviors in Preschool Children
Amanda H. Passmore
Posters
Poster 1
Can we hear Black women now? Centering Black women (mathematics) educators and scholars–past and present
Priscila Pereira, Sara Rezvi, Kara Neely Simmons
Poster 2
Examining Equity in Teachers' Perceptions of Social Emotional Learning (SEL): A Critical Review
Chastity Owens, Marisha Humphries
Poster 3
Words of Wisdom: Grandparent Storytelling and the Sharing of Lived Wisdom
Mayra Guijosa, Makenzia Jackson, Eric La Luz, Mona Maclay, Jennifer Reynolds, Nic M. Weststrate
Poster 4
Outcomes and Beyond: Criteria Combinations and Multiple Methods in a Systematic Review of Evaluation
Rebecca M. Teasdale, Mikayla Strasser, Eric Gordon
Poster 5
Emerging Adults Reasoning of Bias-Based Bullying Wrongness
Christopher H Marosi, Megan Edgin, Stacey Horn
Poster 6
Sources and Consequences of Racial Stereotypes of Asian American Female College Students
Hanae Kim, Haeyoon Chung, Dalal Katsificas
Poster 7
The Definition of Civic Engagement by Asian American Female College Students
Haeyoon Chung, Hanae Kim, Dalal Katsiaficas
Poster 8
Social Media and Early Adolescents' Social-Emotional Competence Skills: An Affordances Approach
Thitirat Sriplo, Marisha Humphries
Highlighted Presentations
Teachers' Transdisciplinary Learning to Support Youth Participatory Science
Teachers' Transdisciplinary Learning to Support Youth Participatory Science
Dr. Danny Morales-Doyle
Youth participatory science (YPS) sits at the intersection of youth participatory action research and citizen science. Our project brings together high school teachers, scientists, youth, and community organizers to support YPS projects that address issues of environmental racism. During the panel, I will share some of what we have learned so far about curriculum design in the context of authentic community-based environmental investigations. Specifically, I will discuss how we have navigated the Next Generation Science Standards and how we have identified and planned for transdisciplinary learning that leading YPS projects requires of teachers. I will also highlight some of our project's challenges, accomplishments, and what we hope to learn in 2021 and beyond.
Bernadette Sánchez
Everyday Acts of Resistance: Mexican, Undocumented Immigrant Youth Navigating Oppression in Education with Mentor Support
Dr. Bernadette Sánchez
The aims of this presentation are to show the critical junctures in education in which Mexican immigrant youth with undocumented status experience oppression, as well as how mentors and other supportive adults help these youth overcome and resist oppression. Participants were 17 Mexican immigrants between the ages of 16 and 30 years who arrived to the U.S. as children without legal authorization and remained in the U.S. since arrival. One-on-one narrative interviews were conducted with each participant in which they discussed the key events and experiences in their education since arriving to the U.S., from elementary through the college years. Analyses revealed that critical junctures during which Mexican immigrant youth with undocumented status experienced oppression in their education were the college application process, adolescent and school-related milestones (e.g., school trips, applying for driver's license), unforeseen events (e.g., flooding) that had a negative impact on their education, racial discrimination, and financial obstacles. The narratives also showed the various ways that mentors and other supportive adults helped participants to overcome and resist oppression in their education, including advocacy, social capital efforts, emotional support, instrumental support, financial support, and role modeling. Implications for research and practice will be discussed.
Decoteau Irby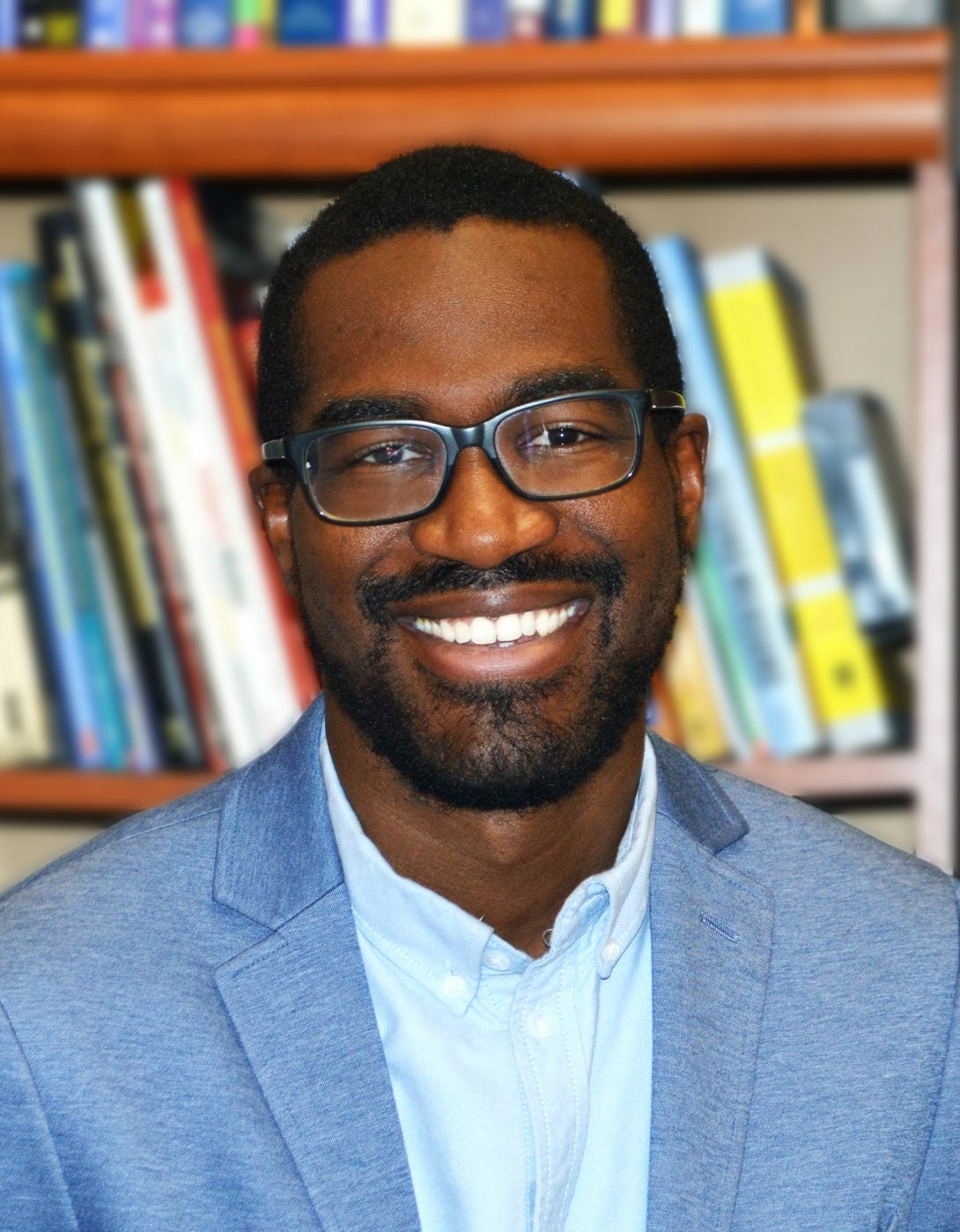 Stuck Improving: Racial Equity Leadership and Capacity for Change
Dr. Decoteau Irby
Stuck Improving is for educators who want to end school-based racism, transform schools into racially equitable and affirming places for Black, Latinx, and racially marginalized students, and improve students' educational experiences and outcomes. It tells the story of one school's multi-year equity improvement efforts and argues that educators who are serious about creating racially equitable schools must understand and cultivate organizational racial resources that will increase their capacity to enact changes that foster racial equity. Developing and sustaining organizational capacity for racial equity change is important because most White educator's racial knowledge and their school's capacities are insufficient, even with tremendous effort, to achieve the racial equity outcomes they desire. Stuck improving shows readers that the pursuit of racial equity is an unending learning opportunity to improve one-self and one's school through the direct work of challenging school-based racism.
2021 Keynote with Dr. Kris Gutiérrez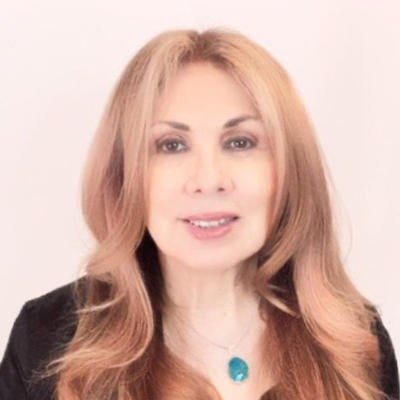 Designing for Radical Possibilities: Learning from the Everyday
Friday, February 12; 4:00 – 4:45 p.m. | Location: Zoom Room 1
This talk argues the generative possibilities of linking research on learning and design to matters that are consequential to people and their communities.  Drawing on the learning as movement framework, I suggest that a focus on the learning of everyday people as they move in and across the practices of everyday life helps us understand how radical possibilities are realized in mundane quotidian activity, as well as in people's participation in acts of generative resistance and social movements. A focus on routine activity also helps make visible how everyday people who, in doing something ordinary, transform their practices into something meaningful, innovative, and remarkable; and also helps us understand how structural, spatial, and social architectures shape and constrain possible futures.
About the Keynote Speaker
Kris D. Gutiérrez holds the Carol Liu Chair in Educational Policy at UC Berkeley and is a professor of Language, Literacy and Culture. Before coming to Berkeley, she was a professor of Learning Sciences/Literacy and the Inaugural Provost's Chair, University of Colorado, Boulder and Professor Emerita of Social Research Methodology at GSE&IS at UCLA.
Professor Gutiérrez is a national leader in education, with an emphasis in literacy, learning sciences, and interpretive and design-based approaches to inquiry. Her research examines learning in designed learning environments, with attention to students from non-dominant communities and English Learners. Read her full bio here.
Saturday, February 13, 2021 Schedule
| Time | Session | People | Zoom Room # |
| --- | --- | --- | --- |
| 11:00 a.m.–12:00 p.m. (Central) | Workshop and GSIG meeting (concurrent) | Details below | GSIG Gathering: 1 Center for Literacy Journal Q&A: 2 Tips for Grant Writing: 3 |
| 12:00–1:00 p.m. | Alumni Panel | Christerralyn Brown, PhD; Craig DeVoto, EdD; Joanna V. Maravilla, PhD; Jeremy Riel, PhD | 1 |
| 1:00–1:15 p.m. | Awards presentation and closing remarks | Dr. Dan Maggin | 1 |
Workshops & Graduate Student Sessions
Saturday, February 13; 11:00 a.m. – 12:00 p.m.
GSIG Session: A Graduate Student Gathering
Hosted by Ellen Oberto, Candice Mason, Angela Fortune
This is an informal gathering for COE graduate students to learn what the Graduate Student Interest Group (GSIG) Initiative provides for them to find community and participate in scholarly activities. We will share group descriptions and activities, professional development and academic support opportunities, and information about our anthology. This will also be an opportunity for grad students to share ideas for future Special Interest Groups and other ways that we can support each other as a community. If you are looking to learn what GSIGs are, to join groups that support you academically and socially or just to chat with other COE grad students, join us in this session.
Center for Literacy Journal: Literacies Across the Lifespan Q&A
Hosted by Andrea Vaughan, Sunah Chung
Come learn about the new graduate student run journal coming out of the College of Education and the Center for Literacy! Turn your presentation from Research Day into a manuscript for peer review and publication, or lend your expertise and gain experience as a journal reviewer with Literacies Across the Lifespan.
The journal focuses on ongoing conversations among researchers and educators about the wide range of literacies with multiple modes of representation in various contexts across learners' lifespans. Articles include empirical research, practitioners' voices from literacy learning fields, and conceptual pieces including literature reviews. Attendees of this session will have the opportunity to ask questions about Literacies Across the Lifespan, how to submit, gaining experience as peer reviewers, or getting involved in the leadership of the journal. This session is a great fit for anyone looking for professional development as writers.
Workshop: Tips for Grant Writing
Hosted by Dan Maggin
Dr. Dan Maggin, the Interim Associate Dean of Research for the UIC College of Education, will lead this workshop on grant writing. This workshop will highlight some tips and some of the "tricks of the trade" for grant writing and securing funding for projects in the general field of education. Best practices and potential pitfalls will be explored as well as resources for both beginning and somewhat more advanced grant writers.
College of Education Alumni Panel
Dr. Chrissy Brown (SPED)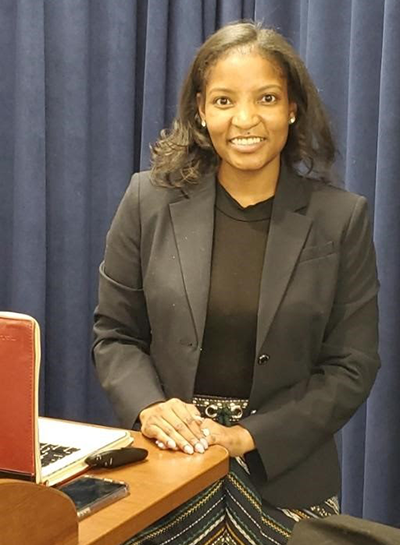 Christerralyn Brown, PhD is a Technical Assistance Consultant from Chicago. Her expertise lies in special education and providing intensive intervention supports. Chrissy enjoys providing professional development and coaching to educators for implementing a culturally sustainable integrated MTSS framework and intensive interventions for students of color for effective positive outcomes. Chrissy has honed her skills of engaging with stakeholders and building relationships to garner expected outcomes to impact student growth. She currently facilitates professional development and coaching for multiple states focusing on the implementation of an integrated MTSS framework to meet the needs of the whole child. Chrissy also currently serves as the project manager and lead content developer for multiple state projects focusing on developing training modules for developing high quality Individualized Education Programs. Chrissy enjoys advocating for students as well as helping educators build knowledge and best practices to meet the needs of all students. In her free time Chrissy enjoys traveling and cooking new recipes.
Craig DeVoto, EdD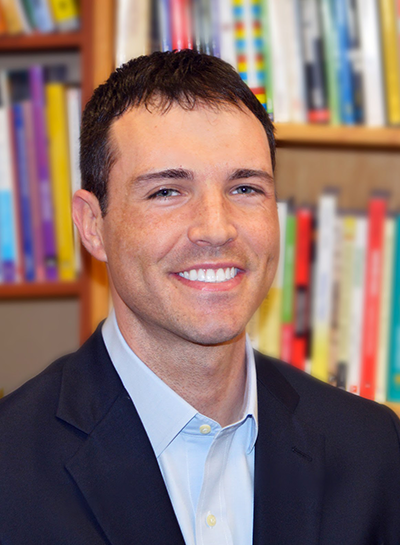 Craig DeVoto, EdD is a Visiting Research Assistant Professor in the Learning Sciences Research Institute at the University of Illinois at Chicago. He uses qualitative and quantitative methods to examine the implementation of large-scale federal and state policies in several different areas, including the ESEA, edTPA, desegregation, and standards-based reform. He also studies innovative approaches in preparing urban school leaders. He earned his Ph.D. from UIC's Urban Education Policy Studies Program. He is also Affiliated Faculty at Michigan State University's Education Policy Innovation Collaborative.
Joanna Maravilla, PhD
Joanna V. Maravilla, PhD earned her doctoral degree in Curriculum Studies from the University of Illinois at Chicago. She is currently an Assistant Professor of Educational Leadership – English as a Second Language (ESL) in the College of Education & Social Sciences at Lewis University. Dra. Maravilla's work examines the impact of curriculum and language ideologies on the success of Latinx students in public education. Her research interests include the education of emergent bilingual students, bilingualism, education policy, urban education, the education of undocumented youth, and teacher preparation. Through the use of Latinx critical race theory (LatCrit) and testimonio as methodology, she has developed a complex and nuanced understanding of the relationship between language, race, culture, and literacy learning. Her scholarship is complemented by sociological perspectives in the field of education, ethnographic, and sociocultural approaches that have grounded her analysis of language and literacy within socioeconomic and political contexts.
Jeremy Riel, PhD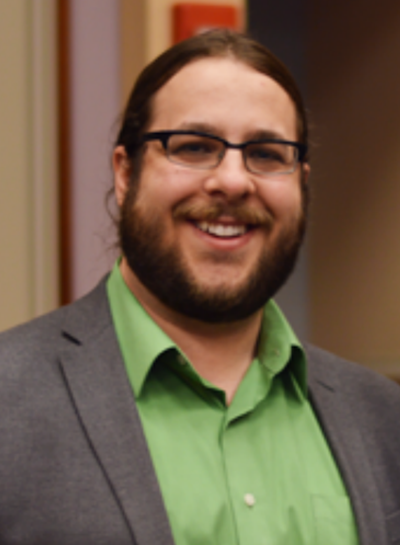 Jeremy Riel, PhD builds and studies technologies and games that help people learn. His research focuses on simulations, games, online learning, professional development, and training, specifically how simulation, play, and how online learning and games can facilitate rich contexts and problem-based approaches for learning. He is a game developer and the manager of GlobalEd, a national, blended/virtual learning simulation game and curriculum for middle school social science classrooms (globaled2.com). He holds a Ph.D. in Educational Psychology from the University of Illinois at Chicago.
Awards Presentation & Concluding Remarks
Saturday, February 13; 1:00 – 1:15 p.m.
Presented by Dr. Dan Maggin, Interim Associate Dean of Research
Contact the 2021 Research Day Co-Chairs