| Time | Session | People | Zoom Room # |
| --- | --- | --- | --- |
| 12:00–12:15 p.m. (Central) | Introductory remarks & land acknowledgement | Interim Dean Marc VanOverbeke; Interim Associate Dean of Research Dan Maggin | 1 |
| 12:15–12:55 p.m. | Block I: Papers & Symposia (concurrent) | Details below | Papers: 2,3,4 Symposium: 5 |
| 1:00–1:40 p.m. | Block II: Papers & Symposia (concurrent) | Details below | Papers: 2,3 Symposium: 4 Symposium & Highlighted Presentation: 5 |
| 1:45–2:15 p.m. | Roundtable and Poster Session (concurrent) | Details below | Roundtables: 2,3,4,5,6,7 Posters: 8 |
| 2:20–3:50 p.m. | Highlighted presentations | Dr. Daniel Morales-Doyle, Dr. Bernadette Sánchez, Dr. Decoteau Irby | 2 |
| 4:00–4:45 p.m. | Keynote Address | Dr. Kris Gutiérrez | 1 |
| 4:45–5:00 p.m. | Closing remarks | Research Day Co-Chair Dr. Zitlali Morales | 1 |
Highlighted Presentations
Teachers' Transdisciplinary Learning to Support Youth Participatory Science
Dr. Danny Morales-Doyle
Youth participatory science (YPS) sits at the intersection of youth participatory action research and citizen science. Our project brings together high school teachers, scientists, youth, and community organizers to support YPS projects that address issues of environmental racism. During the panel, I will share some of what we have learned so far about curriculum design in the context of authentic community-based environmental investigations. Specifically, I will discuss how we have navigated the Next Generation Science Standards and how we have identified and planned for transdisciplinary learning that leading YPS projects requires of teachers. I will also highlight some of our project's challenges, accomplishments, and what we hope to learn in 2021 and beyond.
Everyday Acts of Resistance: Mexican, Undocumented Immigrant Youth Navigating Oppression in Education with Mentor Support
Dr. Bernadette Sánchez
The aims of this presentation are to show the critical junctures in education in which Mexican immigrant youth with undocumented status experience oppression, as well as how mentors and other supportive adults help these youth overcome and resist oppression. Participants were 17 Mexican immigrants between the ages of 16 and 30 years who arrived to the U.S. as children without legal authorization and remained in the U.S. since arrival. One-on-one narrative interviews were conducted with each participant in which they discussed the key events and experiences in their education since arriving to the U.S., from elementary through the college years. Analyses revealed that critical junctures during which Mexican immigrant youth with undocumented status experienced oppression in their education were the college application process, adolescent and school-related milestones (e.g., school trips, applying for driver's license), unforeseen events (e.g., flooding) that had a negative impact on their education, racial discrimination, and financial obstacles. The narratives also showed the various ways that mentors and other supportive adults helped participants to overcome and resist oppression in their education, including advocacy, social capital efforts, emotional support, instrumental support, financial support, and role modeling. Implications for research and practice will be discussed.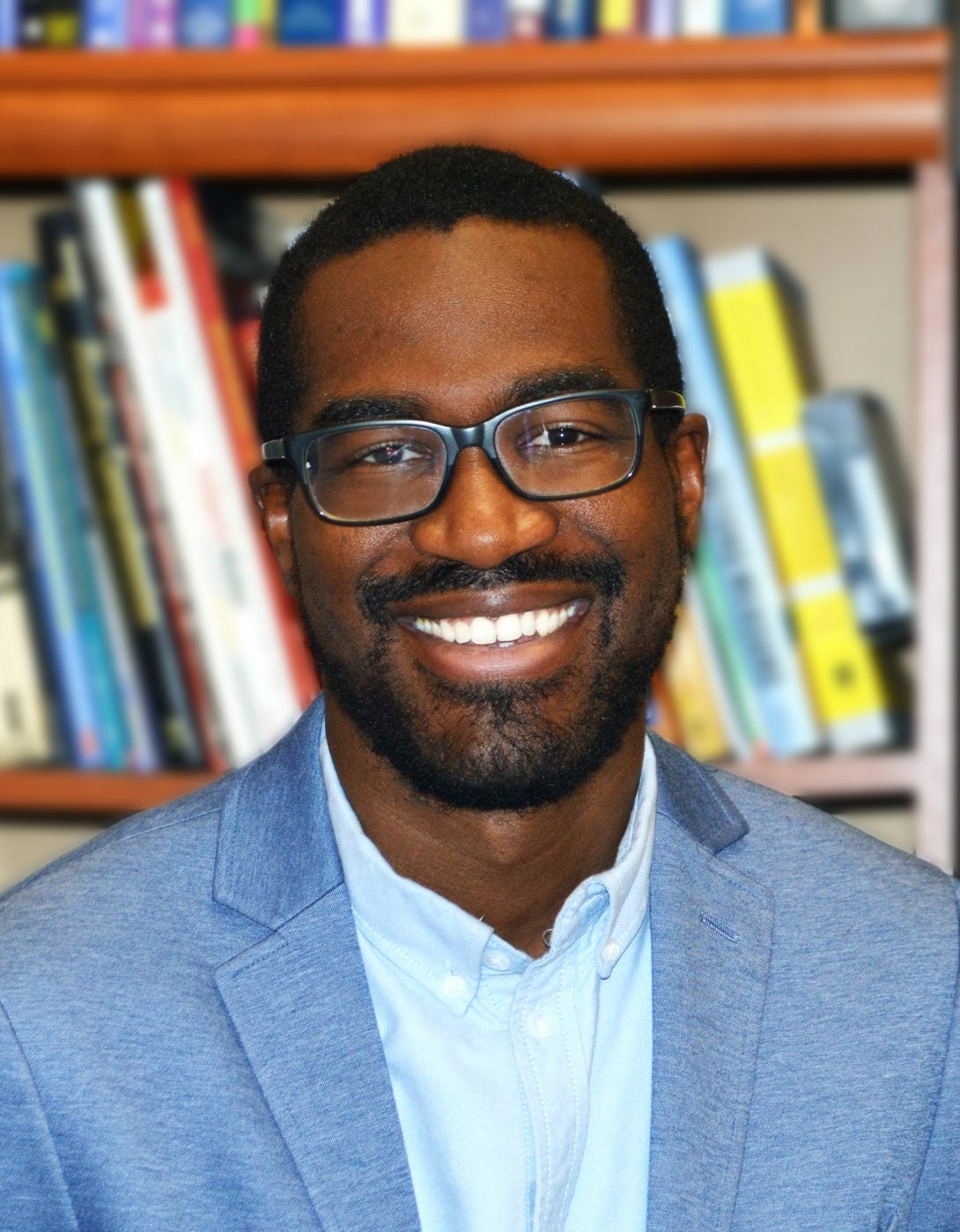 Stuck Improving: Racial Equity Leadership and Capacity for Change
Dr. Decoteau Irby
Stuck Improving is for educators who want to end school-based racism, transform schools into racially equitable and affirming places for Black, Latinx, and racially marginalized students, and improve students' educational experiences and outcomes. It tells the story of one school's multi-year equity improvement efforts and argues that educators who are serious about creating racially equitable schools must understand and cultivate organizational racial resources that will increase their capacity to enact changes that foster racial equity. Developing and sustaining organizational capacity for racial equity change is important because most White educator's racial knowledge and their school's capacities are insufficient, even with tremendous effort, to achieve the racial equity outcomes they desire. Stuck improving shows readers that the pursuit of racial equity is an unending learning opportunity to improve one-self and one's school through the direct work of challenging school-based racism.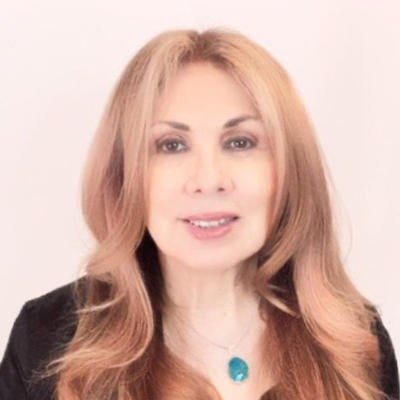 Designing for Radical Possibilities: Learning from the Everyday
Friday, February 12; 4:00 – 4:45 p.m. | Location: Zoom Room 1
This talk argues the generative possibilities of linking research on learning and design to matters that are consequential to people and their communities.  Drawing on the learning as movement framework, I suggest that a focus on the learning of everyday people as they move in and across the practices of everyday life helps us understand how radical possibilities are realized in mundane quotidian activity, as well as in people's participation in acts of generative resistance and social movements. A focus on routine activity also helps make visible how everyday people who, in doing something ordinary, transform their practices into something meaningful, innovative, and remarkable; and also helps us understand how structural, spatial, and social architectures shape and constrain possible futures.
About the Keynote Speaker
Kris D. Gutiérrez holds the Carol Liu Chair in Educational Policy at UC Berkeley and is a professor of Language, Literacy and Culture. Before coming to Berkeley, she was a professor of Learning Sciences/Literacy and the Inaugural Provost's Chair, University of Colorado, Boulder and Professor Emerita of Social Research Methodology at GSE&IS at UCLA.
Professor Gutiérrez is a national leader in education, with an emphasis in literacy, learning sciences, and interpretive and design-based approaches to inquiry. Her research examines learning in designed learning environments, with attention to students from non-dominant communities and English Learners. Read her full bio here.
| Time | Session | People | Zoom Room # |
| --- | --- | --- | --- |
| 11:00 a.m.–12:00 p.m. (Central) | Workshop and GSIG meeting (concurrent) | Details below | GSIG Gathering: 1 Center for Literacy Journal Q&A: 2 Tips for Grant Writing: 3 |
| 12:00–1:00 p.m. | Alumni Panel | Christerralyn Brown, PhD; Craig DeVoto, EdD; Joanna V. Maravilla, PhD; Jeremy Riel, PhD | 1 |
| 1:00–1:15 p.m. | Awards presentation and closing remarks | Dr. Dan Maggin | 1 |
Hosted by Ellen Oberto, Candice Mason, Angela Fortune
This is an informal gathering for COE graduate students to learn what the Graduate Student Interest Group (GSIG) Initiative provides for them to find community and participate in scholarly activities. We will share group descriptions and activities, professional development and academic support opportunities, and information about our anthology. This will also be an opportunity for grad students to share ideas for future Special Interest Groups and other ways that we can support each other as a community. If you are looking to learn what GSIGs are, to join groups that support you academically and socially or just to chat with other COE grad students, join us in this session.
Hosted by Andrea Vaughan, Sunah Chung
Come learn about the new graduate student run journal coming out of the College of Education and the Center for Literacy! Turn your presentation from Research Day into a manuscript for peer review and publication, or lend your expertise and gain experience as a journal reviewer with Literacies Across the Lifespan.
The journal focuses on ongoing conversations among researchers and educators about the wide range of literacies with multiple modes of representation in various contexts across learners' lifespans. Articles include empirical research, practitioners' voices from literacy learning fields, and conceptual pieces including literature reviews. Attendees of this session will have the opportunity to ask questions about Literacies Across the Lifespan, how to submit, gaining experience as peer reviewers, or getting involved in the leadership of the journal. This session is a great fit for anyone looking for professional development as writers.
Hosted by Dan Maggin
Dr. Dan Maggin, the Interim Associate Dean of Research for the UIC College of Education, will lead this workshop on grant writing. This workshop will highlight some tips and some of the "tricks of the trade" for grant writing and securing funding for projects in the general field of education. Best practices and potential pitfalls will be explored as well as resources for both beginning and somewhat more advanced grant writers.
College of Education Alumni Panel