Book a Visit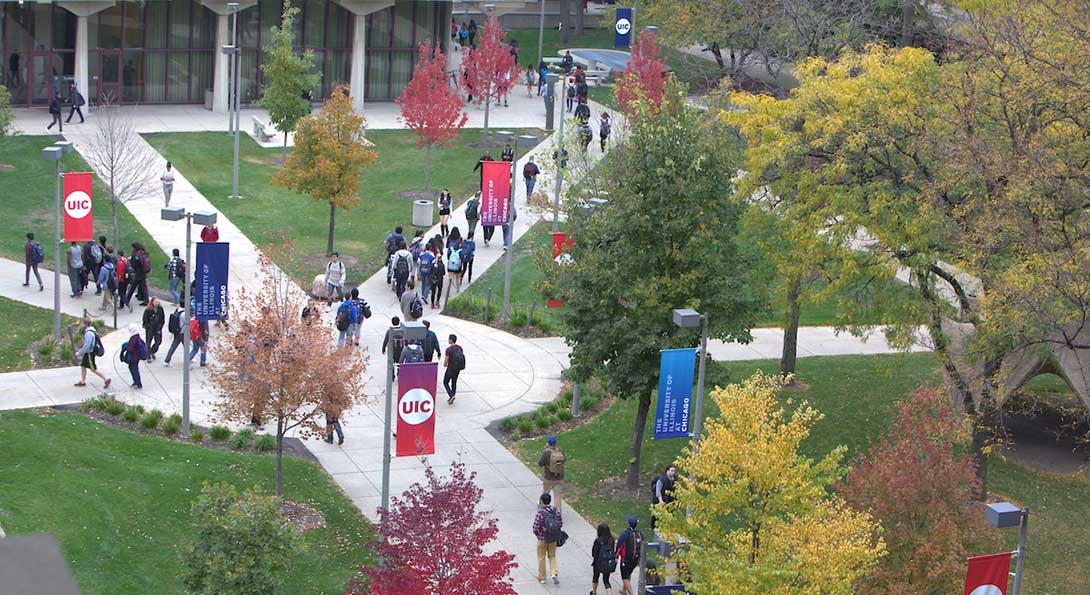 UIC campus tours are run by UIC Admissions are available for prospective first year and transfer students.
Due to the ongoing pandemic, some of these visit options may be temporarily suspended or moved to an online format depending on guidance and regulations from the City of Chicago and the State of Illinois. Please contact UIC Admissions for more information.
*Offered in an Online Format for Fall 2021
UIC's First Year Visit is offered most weekdays and on Saturdays during the academic year for approximately two hours. Each program begins with a presentation by the Admissions Office and then guests have the opportunity to interact with current University students during a student panel and take a student-led tour of campus.
*Offered in an Online Format for Fall 2021
UIC's Transfer Visit is offered select Mondays, Wednesdays and Fridays. Each program is approximately two hours and begins with an admissions presentation providing an overview of campus, admissions information, and insight into the transfer process, followed by a student-led tour of campus and a university residence hall.
*Not being offered at this time due to the pandemic
The UIC Office of Admissions offers Group Visits for large groups of 10 up to 80. Group visits consist of an information session led by an admissions representative, followed by a student-led walking tour of campus. A typical group visit lasts about one and a half hours. This is ideal for a teacher seeking to bring a class to learn more about UIC and the College of Education.